Butuan City: Adventure Tourist Destinations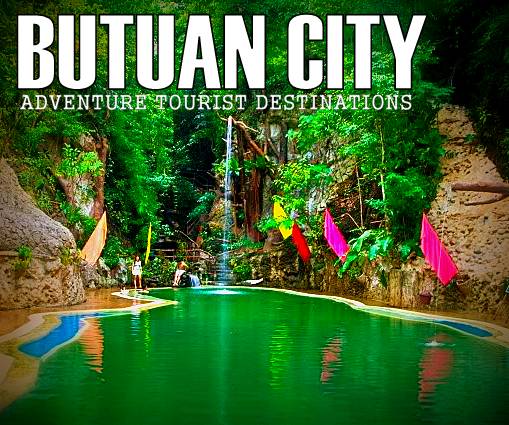 Butuan City is known for it's historical significance. As the saying goes, "There was no Philippines until there was BUTUAN". This historic city also houses destinations for the nature loving and adventure seekers. Butuan City is rich in it's natural resources, rich in undisturbed beauty. So we listed few destinations you can try when you visit Butuan City.
Here's the list of activities;
Cruising Agusan River. To appreciate the beauty of Butuan City it's history, nature and its people. I don't how to describe it but Harry of LegendHarry.com once said.  "It was a thing of beauty, a priceless gift, and a sweet treat. Such a humbling and at the same time fulfilling experience." – Harry Balais 
I guess that would explain you everything on why you should go for it.
Tip: Catch the Sunset at Agusan River
Swim at Masao Beach. Masao is what is said to be the place where Magellan first landed in the Philippines. It is also where you can see the Magellan Anchorage.
Climb Mt. Mayapay. It's mountaineers must go and must visit destination in Butuan City.

Go hiking or biking on this mountain, which stands 2,214 feet (675 meters) above sea level. Picture:
Tip: if you are faced with fork roads going up, always choose LEFT.
Zip at Delta Eco Park at Brgy. Bon-Bon.

Its famous 1.3 km zipline is considered as the longest zipline in Asia.
Enjoy Nature at Bood Promontory & Eco-Park. This historic site is where Magellan and his men erected a cross and celebrated the 1st Mass on Philippine Soil on March 31, 1521. It is the highest elevation and promontory overlooking the whole of Butuan bay then.
Visit Balanghai boat bldg site,  located in Luna Compound, Brgy. Bading. In the site you will see a boat replica which commemorates the legacy of our sea voyager ancestors that ruled  the sea in prehistoric times.
Tip: When you reach the Church Ruins cross the river riding a motorized banca and request to be dropped directly at the Luna Compound.
Visit Bunawan Eco Park and Wildlife Reservation Center also known as the HOME OF LOLONG. The largest saltwater Crocodile on captive. But sad to say Lolong died last Feb 10, 2013. His remains will be preserved by taxidermy (stuffing the skin).
Witness the prehistoric things of the past at Bequibel Shell Midden. Midden is like a larget pile of trash prehistoric years ago. These shells are around 7000 years or more prehistoric years ago. The site is currently managed by Mr. Bequibel of the tourism office.
Bonbon Eco Park and Leisure Farm is a mountain resort located at Brgy. Bonbon Butuan City. Some of the attractions are man-made and some were carefully carved by nature. 
So this are the destinations for the adventurous and nature loving tourists. Best to visit during summer to cool off in the water destinations. Nearby Butuan City, there are a number of great diving sites  that divers love visiting. It's just few minutes away from Butuan City, which deserves another list.
What are other tourist attractions you know in Butuan City that deserves to be on the list? Share it in the comment section.
Xy-Za Yape is a founding member and a blogger of Filipino Homes. She is also a PRC and HLURB Registered Real Estate Professional and a Licensed Financial and Investment Advisor. She is a Hubspot certified in Inbound Marketing. She is also the co-founder of Iligan Bloggers Society, Inc.