What Is Fair Market Value?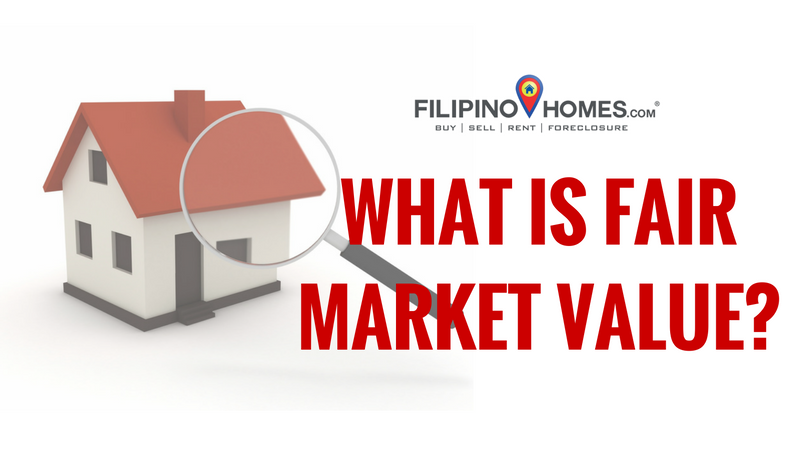 Fair market value (FMV) is the amount for which property would be sold in a voluntary transaction between a buyer and seller, neither of whom is under any obligation to buy or sell.  [src] In its simplest form, FMV is the price that a person reasonably interested in buying a given asset would pay to a person reasonably interested in selling it for the purchase of the asset. This definition assumes that (1) both are unrelated, (2) know the relevant facts, (3) neither is under any compulsion to buy or sell and (4) all rights and benefit inherent in (or attributable to) the item must have been included in the transfer. [src]
There are factors that come into play in determining the fair market value of a property. These include the status of the local real estate market and the location, age, and current condition of the property.
How is the fair market value determined?
While there is still no truly official way to determine FMV of properties in the Philippines, two effective and popular ways for estimation are (1) a comparative market analysis (CMA) and (2) a real estate appraisal.
Comparative market analysis – To help in determining the asking price for a home, real estate professionals usually prepare a CMA.  This is a comparison of the home for sale with similar properties that have recently sold in the area as well as with other comparable properties that are currently on the market.
Appraisal – Property appraisal is a thorough and detailed assessment performed by an independent professional appraiser. To put it simply, this is an impartial opinion of a property's value based on home inspection and an analysis of general market data and other relevant factors.
When is fair market value important in real estate?
In general, knowing the fair market value is important when property ownership is being transferred, such as when:
a home is being priced for sale
a property is involved in a settlement (separation, etc)
the home is tied up in an estate
eminent domain is being exercised by the government
Work with real estate appraiser for an appraisal of your property. Visit Filipino Homes.
Lovette Jam is a founding member and blogger of Filipino Homes. She is a freelance digital media professional. With a Masters in Business Management degree and Hubspot certification on Inbound Marketing, she currently works as a social media manager, project manager, and digital consultant.
Lovette Jam is also the founder of Iligan Bloggers Society, Inc. She authors the travel blog Travel Jams and lifestyle blog Lovette Jam.