Gov't to invest more in ARMM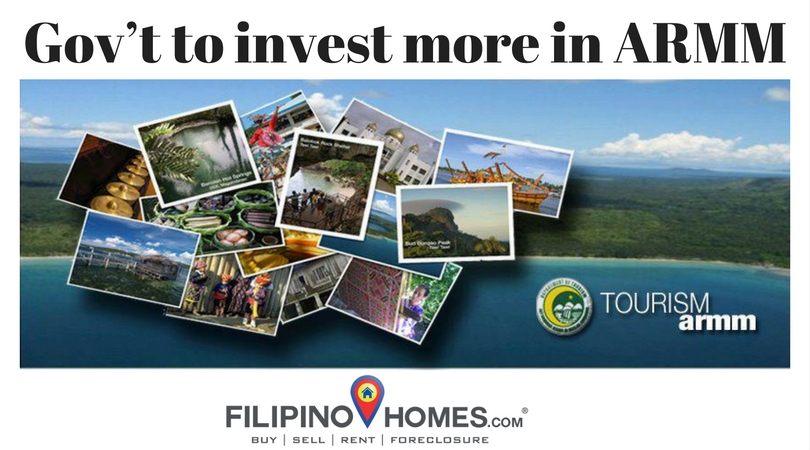 The government needs to invest more in the Autonomous Region in Muslim Mindanao (ARMM), including direct subsidies to residents, in a determined government effort by the Duterte administration to end conflict in this region.
In a statement, Finance Secretary Carlos G. Dominguez III said the government has a list of programs aimed at  preventing conflicts and curb insurgencies in regions where abject poverty has taken away opportunities for people to build better lives.
The DOF chief said the Duterte administration will provide direct subsidies to poor families in regions like the ARMM, where income of individuals is only six percent of what Metro Manila residents are getting.
"Metro Manila is almost 16 times richer than the ARMM, and that is why we have conflict there because they have no other opportunity for better agriculture, they have no other opportunity," Dominguez said.
"So what do they do? Because they don't have it, they don't have better education, they go into rebellion and the people in Manila have to spend a tremendous amount of time and money to suppress those rebellions," he added.
He said "that is a crazy way of doing things."
"We might as well invest a lot of money there in ARMM, improve their livelihood because first of all, we owe it to them," Dominguez further said.
Then he pointed out that investing heavily in infrastructure such as roads and bridges, human capital and social protection would be a better way of spending public funds rather than using government resources to curb insurgencies.
Citing the Department of Finance (DOF) data, Dominguez said the per-capita Gross Regional Domestic Product (GRDP) for 2015 in the National Capital Region (NCR) was the country's highest at P398,985, and that of ARMM was the lowest at only P26,757 in current prices.
ARMM's per-capita GRDP was a measly seven percent of NCR's, which was nearly three times the national average of P131,026, and 9 percent higher than in 2014 based on current prices.
Other regions like Calabarzon (Cavite, Laguna, Batangas, Rizal and Quezon region), reported a per-capita GRDP  of P145,859 and the Cordillera Administrative Region (CAR), P131,110, both for 2015.
Source: Manila Bulletin
Xy-Za Yape is a founding member and a blogger of Filipino Homes. She is also a PRC and HLURB Registered Real Estate Professional and a Licensed Financial and Investment Advisor. She is a Hubspot certified in Inbound Marketing. She is also the co-founder of Iligan Bloggers Society, Inc.