How to Get to Dipolog City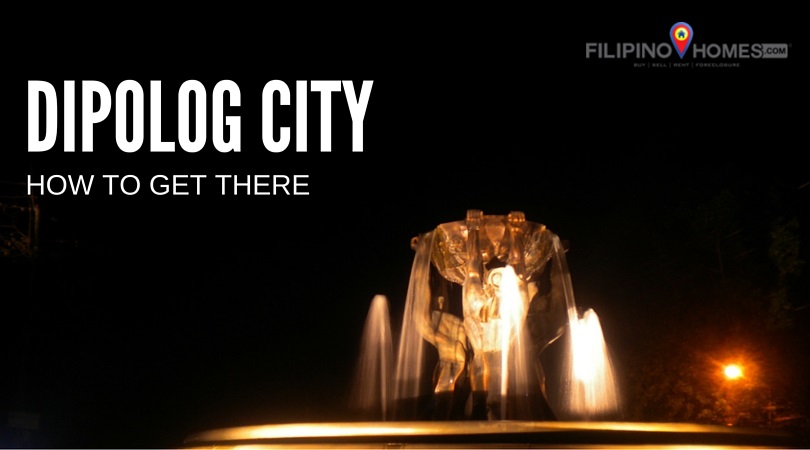 Dipolog City is a third class city and the capital of the province of Zamboanga del Norte on the southern Philippine island of Mindanao. Besides the historical landmarks in Dipolog, the city is known for its wild orchids and its sardine industry which stems from the rich fishing area off its shores.  It is also considered "Gateway to Western Mindanao" through the Western Nautical Highway and has also been called the "Bottled Sardines Capital of the Philippines."
How to get to Dipolog City
With its rich historical and cultural background, Dipolog City is one of the top travel destinations in the country. It is accessible via air, sea, and land travel.
From Manila
The closest airport from Dipolog City is the domestic Dipolog Airport. Major airlines fly daily to Dipolog City.
From Dapitan City
Dipolog can be reached by ferry at the nearby Pulauan Port in Dapitan City. The construction of a roll-on/roll-off facility at Barangay Galas will allow for the eventual transfer of the service to Dipolog while retaining inter-island operations at Pulauan, which is soon to become a base port.
From Ozamis City
The second closest airport to Dipolog City is Ozamis Airport. You may take a flight to Ozamis City from Cebu or Manila and take the Dipolog-bound bus. The travel time is around 5 hours and fare for airconditioned bus is around P250.00 and non-air at around P190.00.
From Cagayan de Oro City
From Cagayan de Oro, take a Rural Bus going to Dipolog City. Travel time is around 9 hours and fare is P475 for airconditioned bus, and has short to long stopovers along the way.
From Davao City
Take a Rural bus to Cagayan de Oro City. Travel time for a non-stop night bus is 7 hours and fare is P600.00. From Cagayan de Oro you can transfer from Agora Terminal to Bulua Terminal and take a bus bound for Dipolog City.
From Zamboanga City
From Zamboanga City, take a Rural Bus to Dipolog. Travel time is around 8-9 hours and fare is almost P500.
Whether you're planning for a short stay or visit, join one of the must-see festivals, or you plan to check out all tourists destinations in the city, you will find that Dipolog City is best explored like a local would.
Lisa Marie is a founding member and blogger of Filipino Homes. She is a digital marketing professional who works online from home. She is the travel writer, and digital creative behind  Pinay Travelista and the homemaker, and housewife-in-training behind Life & Some Sorts.