Investments in Surigao City
What's New in Surigao City?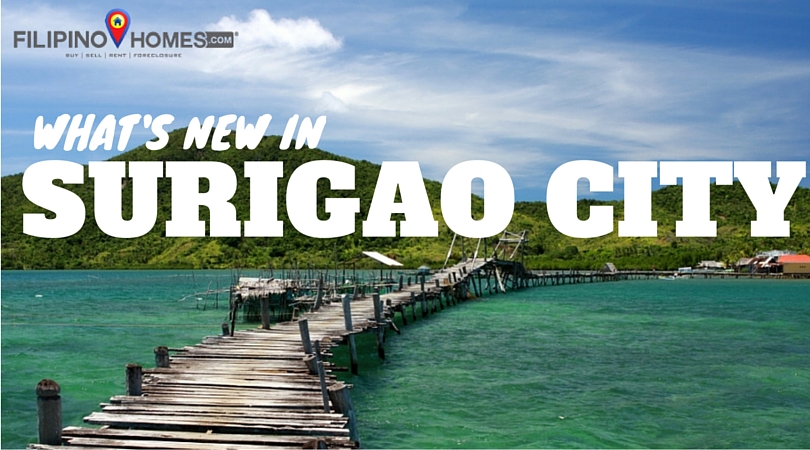 Surigao City is known for its adventure destinations and wonderful beaches but not only that Surigao City is also booming with investment opportunities. It has been known for its mining activities and mining industries but slowly Surigao City committed to welcome other industries too.
Real estate developments, hospitals, shopping and entertainment structures has been and will be transforming the face of Surigao City, as more and more projects and investment comes in.
As of June 2016, here are the list of soon-to-be investors and on-going construction of investments in Surigao City;
Wakeboard Park and Cable Park construction in General Luna.
The most awaited construction of CITYMALL by Double Dragon 
7 hectares NHA-Surigao Countryhomes at Brgy. Cagniog
3.6 hectares housing for AFP and PNP personnel at Brgy. Trinidad
 Approximately 20 hectares Bonifacio Ville Homeowners Association, Inc. Subdivision in Brgy. Bonifacio
Construction of PICK ME. PICK ME is a local brand 24/7 convenience store in Surigao City that is currently making waves as it saturates the busy streets of Surigao .
Completion of FORD Showroom and Service Center Surigao
Construction of St. Paul Surigao University Hospital (SPSUH)
 Construction of a 5 storey commercial building to replace the Surigao City Public Market
 On-going construction of CARAGA REGIONAL HOSPITAL.
 Construction of  a 7 storey Laboratory/Clinics of Surigao Medical Center
On-going land development of GREENHILLS SUBDIVISION at Brgy. Bacud. A residential development by GOLD Realty.
Establishment of National Bureau of Investigation (NBI) Office in Surigao City
Expansion of DAPA Port to welcome more vessels docking from CEBU
Establishment of MARINA Regional Office in the City as announced by Director RD Emmanuel B. Carpio.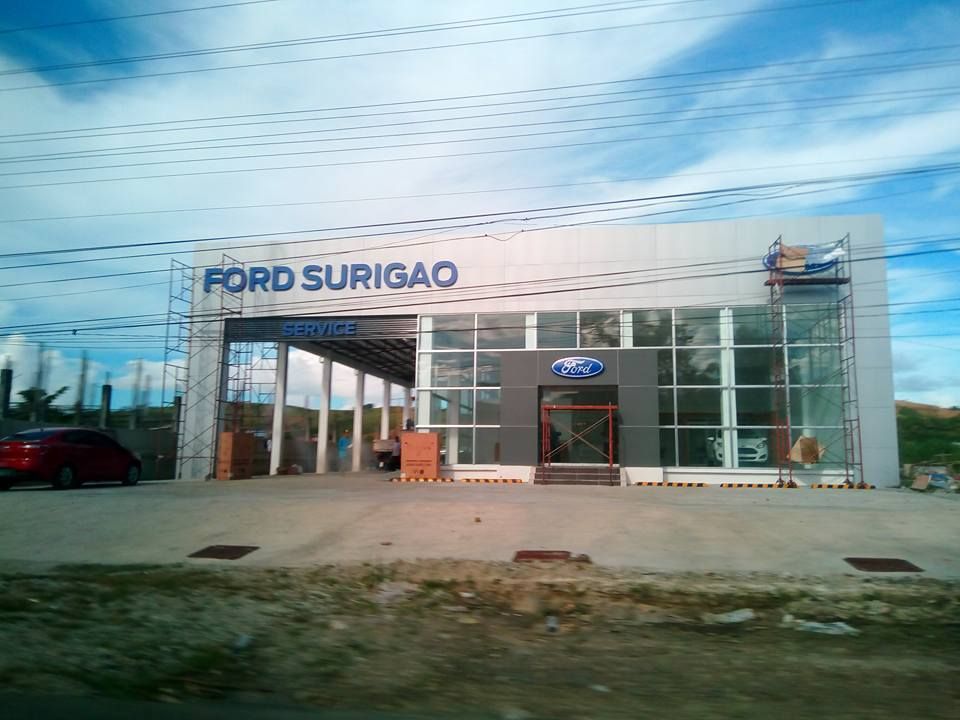 As a BONUS information A resolution was already endorsed through RDC for the conduct of feasibility study for the possible construction of a bridge connecting Hayanggabon, Claver to Socorro at Bucas Grande Island.
In one of the online forums, it was also mentioned that Robinsons Malls and SM malls are also taking consideration expanding to the city. No concrete plans and press releases just yet but knowing that they are considering expanding in the city means that they have seen something in the city that is good for business.
In one of the tourism reports we gathered, the tourist influx in Surigao City last year was impressive that pushes more and more business men to consider operating in Surigao. International surfing events may have contributed to this too, how much more when the wakeboard park and cable park will open in the near future.
Xy-Za Yape is a founding member and a blogger of Filipino Homes. She is also a PRC and HLURB Registered Real Estate Professional and a Licensed Financial and Investment Advisor. She is an International Realtor member. She is a Hubspot certified in Inbound Marketing. She is also the co-founder of Iligan Bloggers Society, Inc.