Investor's Guide | Why You Should Invest in Dipolog City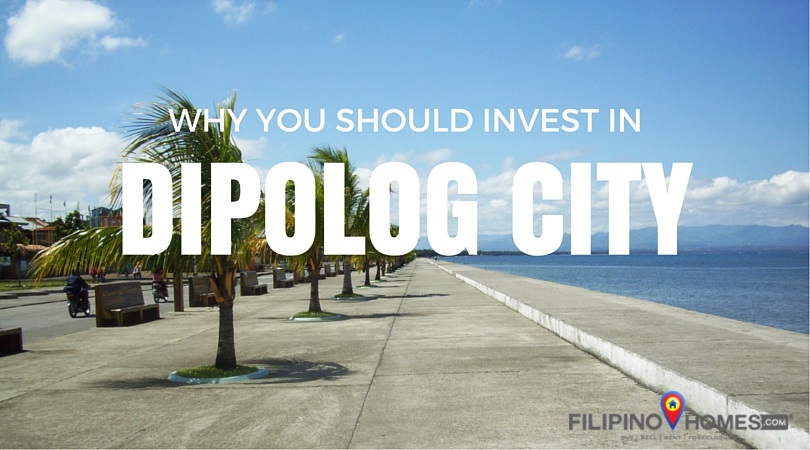 Dipolog City is situated at the northwestern tip of Mindanao Island. It is now boldly stepping into the competitive world of commerce with endless opportunities for growth, development, and investment opportunities.  Dipolog City is has major investment options in different areas for investors both locals, and foreigners:
Good Governance & Emerging Business Leader. Dipolog City is named as among the Philippines' first Islands of Good Governance. It is is one of the top performing cities in terms of local government unit performance. Besides good performing local administration, Dipolog City is also 5th on the Top 10 most competitive non-Highly Urbanized Cities in Mindanao 2016.
Labor Forces. It is one of the important economic resources. The presence of educational institutions and vocational/technical schools has produce skilled workers that readily respond to the needs of the industry.
Agricultural Resources. With a total land area of 13,628 hectares, Dipolog City is largely an agricultural community. The total land area of 9,093.99 hectares excluding 89.538 hectares of fishpond is utilized for various agricultural purposes. But these lands are gradually reduced due to land conversions.
Fisheries and Marine Resources. The City has 89.538 hectares of fishing grounds. Approximately 56 fish species can be found in the area.
Transportation and Utilities. The city has a total of 226.835 kilometers of all-weather type road. Of the total road network, 13% are national highway that connect Dipolog City to the rest of the cities in Mindanao. There are three major bus companies operating within the province with several trips everyday to all municipal routes and inter-provincial routes. The city's airport is located at barangay Minaog. It has a runway length of 1,870 meters by 30 meters and can accomodate B-737 jets for a six times per week flights to Manila and a small aircraft trice a week to Cebu. The only commercial port in the province is at Pulauan, Dapitan City. Four major shippins companies operate lines in the province as passenger ferries and for container cargo shipments to major cities such as Manila, Cebu and Zamboanga.
Communications. Dipolog, just like other developing cities, is well equipped with telecommunication facilities. As of present, there are two cell sites that provide mobile communication, one company that provides digital direct dialing system, eight mail and cargo forwarders, six local publications and five e-mail providers. Domestic and direct-distance dialing is provided by Cruztelco Digital System – PLDT.
Water Supply. Dipolog City Water District supplies the city with potable water. It has six deep well pumps with a combined output of 130 liters per second and operates 15 hours a day. To compliment this, 105 deep wells with hand pumps and 20 springs have been constructed in the remote barangays as a source of water.
Energy. The Zamboanga del Norte Electric Cooperative (ZANECO) provides the City with power services. The source of power is the Maria Cristina Hydro-Electric Plant under the control of the National Power Corporation – Mindanao Grid. The city is supplied with 15 MVA by two of the three sub-stations of ZANECO.
Locally Manufactured Products


Chorizo
Kropek, Sweet Dilis
Mineral Water
Bags
Novelty Items, Holiday Decors
Bamboo-based Novelty Items
Furniture and Furnishings
Marble tiles, slabs
Ready-to-wear
Rubber-based Products
Air, Fuel and Oil Filters
Electronic Parts
Pre-cast

Housing Projects. The increasing populace of the city, real estate developers are encouraged to build housing projects in the city given such demand.
Dipolog City has made improvements to develop its facilities and potential economic sectors. Doing so, made it to be considered an active player in all commercial and industrial activities in the Northwestern Mindanao and thereby increasing opportunities for top players to invest.
Lisa Marie is a founding member and blogger of Filipino Homes. She is a digital marketing professional who works online from home. She is the travel writer, and digital creative behind  Pinay Travelista and the homemaker, and housewife-in-training behind Life & Some Sorts.