Making the Most of the Small Living Space
If you find yourself renting out or you bought a small but cozy condominium, chances are having and making the best out of a small living space is a problem you would want to tackle. Don't fret, there are some simple ways to make the most out of the space you have. Here are five tips below can help create the illusion of more space in tiny living areas.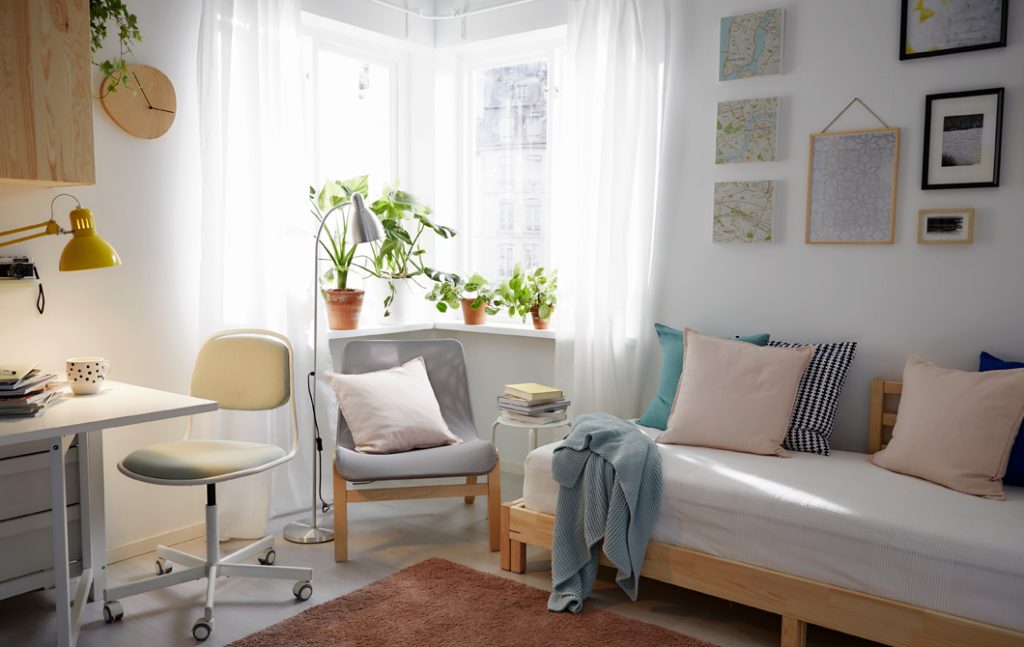 Decorate with lighter colors
You might be tempted to go for cooler, cozy colors. But keep in mind that the lighter colors you use the better. This will reflect the light rather than absorbing it, helping to make a small living space appear bigger. Choose furniture, bed covers and other accessories in lighter shades to keep the space feeling airy and open. Stick to neutral colors like cream, beige, light grey and white as a color palette.
Use multi-purpose furniture
Multi-use furniture is one of the easiest ways to save on space and to use the space smartly. Go for pieces that also provide storage, such as coffee tables like this with plenty of extra room to hold your textbooks. You could also invest in a futon or fold-out sofa, providing a couch and guest bed in one. Alternatively, try going vertical. In the bedroom, a loft-style bed allows for extra seating or storage space underneath.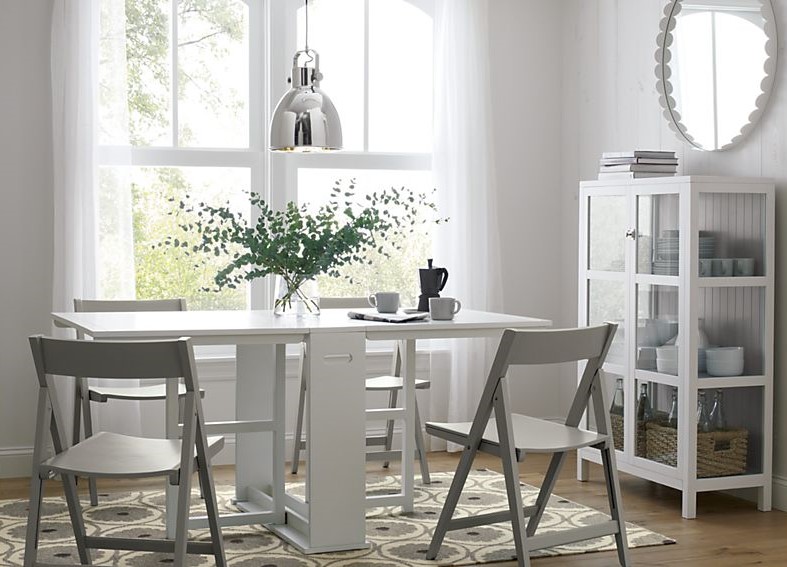 Divide a room creatively
Walls isolate and take up space. If you need to block off a corner in the living room to study, or just for a bit of privacy? Separate study areas from the rest of the lounge by using a bookshelf as a divider. Other items like curtains or screens can work just as well. This tip is particularly useful in studio spaces, as it helps to separate living and sleeping areas.
Use fold-aways
Unless you're planning to host a fair share of fancy dinner parties, you can save on space by putting a small table in the kitchen. A fold-up mounted table, like this classy wooden version from Ikea, on the wall is the perfect space saver for a tiny kitchen. There are other fold-away furniture options ranging from king-size beds to entire living room sets that can also help you maximize the space you have.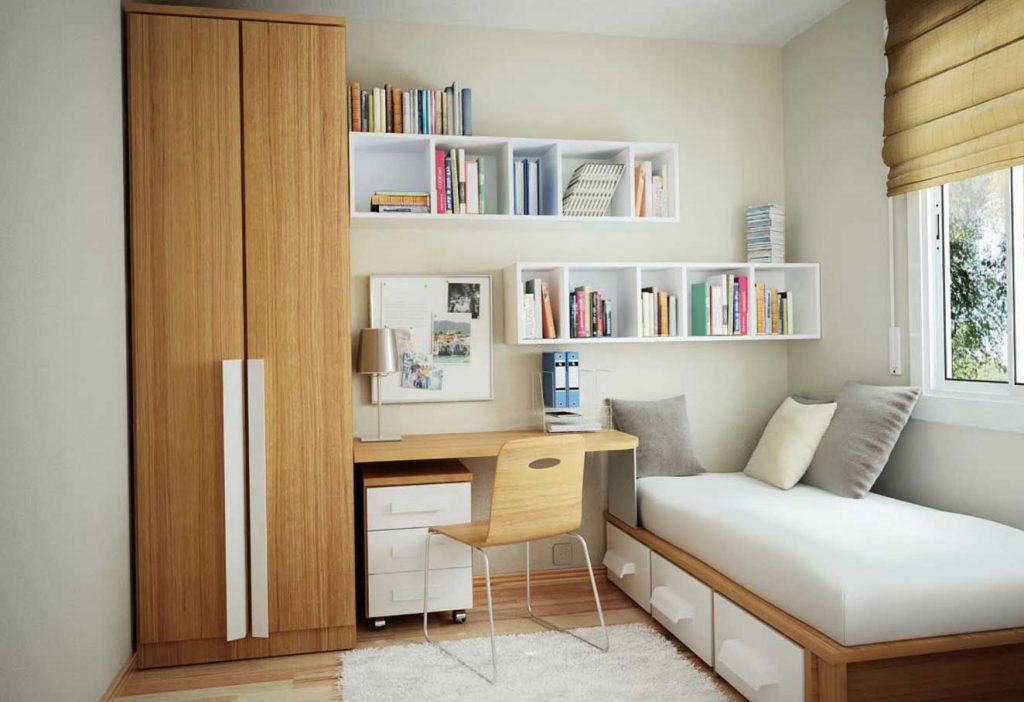 Stay organized
A cluttered room instantly feels smaller, so set aside a bit of time every day for staying neat and tidy at home. Keep counters and tabletops free of clutter. Come up with a weekly cleaning roster with your housemates so that the chores are split evenly.
Be smart with storage
Use your creativity and find storage solutions to keep the clutter away from the eyes. This will give you a neat and tidy look without sacrificing your treasured items. And make sure you have some good storage options: add a hanging closet organizer to your wardrobe to help maximize the space or look under the bed for extra space.
Small space condo unit should not be looked at difficult to live in. The limitations of the space are challenging but the perks of living in secured building accessible to business establishments are something one can not trade. We just need to work smartly around how to maximize a space to make it useful, and efficient.
Lisa Marie is a founding member and blogger of Filipino Homes. She is a digital marketing professional who works online from home. She is the travel writer, and digital creative behind  Pinay Travelista and the homemaker, and housewife-in-training behind Life & Some Sorts.