10 Things to do in Surigao City
Surigao City is known for many things and people mistakenly know Surigao City as Hinatuan or Tinuy-an Falls. Although both are in Surigao these wonders are actually in Surigao del Norte and Surigao del Sur and not in Surigao City.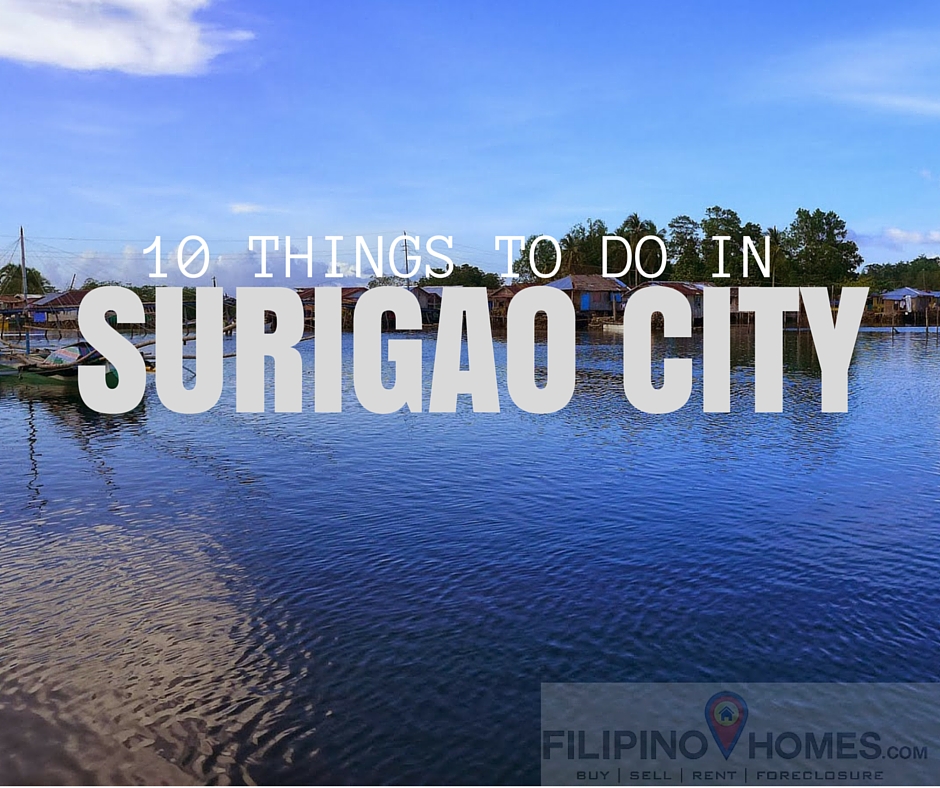 So to highlight what's in Surigao City, here's the top 10 must visit destinations in Surigao City.
Pebble beach as it is called, is a unique attraction in Surigao City. Very different from the beaches we usually in the Philippines, Fine white , gray or black sand but Mabua Pebble Beach, seriously has pebbles along the shore. The beach has pebbles everywhere and it's not tiny as how you'd imagine it to be. Something you have to see for yourself.

Luneta Park

In almost all cities or municipalities in the Philippines, we have Rizal Park or Luneta Park. Giving recognition to a heroic act of our declared National Hero Jose P. Rizal, usually located between the City/Municipal Hall and the Cathedral or Church. Rooted from the influence of Spaniards.

Silop Multi-Caves

Located few minutes away from the City Center. It has 7 caves available for exploration for spelunking beginners. Other 20+ caves are for the advanced individuals who are more pro in caving.

Day-asan Floating Villages

Living on top the sea, is not really new for Filipinos since you can see many around the archipelago. The difference is…

Lake Mainit

Lake Mainit is a home to many wildlife and various plants and animals. There are birds also resides in the area like Mindanao Himalayan Swiflets, Mindanao Forest Kingfisher, and the Mindanao Savanna Night Jar. There are also indigeneous people who live in the area, and theya re the Mamanwas.

Rock and Mineral Museum

Surigao City is known for various mining activities. It houses a number of minerals naturally embedded in this beautiful Island of Mindanao. It showcases the rock and minerals found in the city. Great for educational tours and curiuos visitors.

Songkoy Cold Spring

It's not all about beach. Surigao City is surrounded with mountains too. They have cold springs as well and Songkoy Cold Spring is just one of them. It has been recognized and developed as a tourist destination, thus locals prefer going here if the beach is becoming too mainstream.

Buenavista Cave

Buenavista cave is located at Brgy Buenavista in Hikdop Island Surigao. It has an awesome cave system that portray illusionary image of a grand King's court.

Sagisi Island

Sagisi Island showcases fine white sand and deep blue waters. People look forward to its rich sea bed highly recommended for snorkeling activities.

Surigaonon Art Mini-Museum

The museum  houses surigaonon art, it also has the rock and mineral museum. It showcases the natural resources Surigaonons are proud of.
Charmaine Xy-Za Yape is a founding member and a blogger of Filipino Homes. She is also a PRC and HLURB Registered Real Estate Professional and a Licensed Financial and Investment Advisor. She is an International Realtor member. She is a Hubspot certified in Inbound Marketing. She is also the co-founder of Iligan Bloggers Society, Inc.