5 Easy-to-Use Photo Editing Apps for Your Social Media Post
Photo editing apps are becoming essential now as people in social media are very visual and they want to see contents that are aesthetically pleasing. They want to see visual content that is "Instagrammable" or at least worthy to be shared.
That's why you have to find ways to capture their attention. Plus, the algorithms of social media now just like Facebook are very biased towards exposing more contents that have photos or videos embedded in them.
Hence, you need to make your content stand out from the crowd in social media.
Here are the Best Photo Editing Apps you can use for to enhance your Social Media Posts: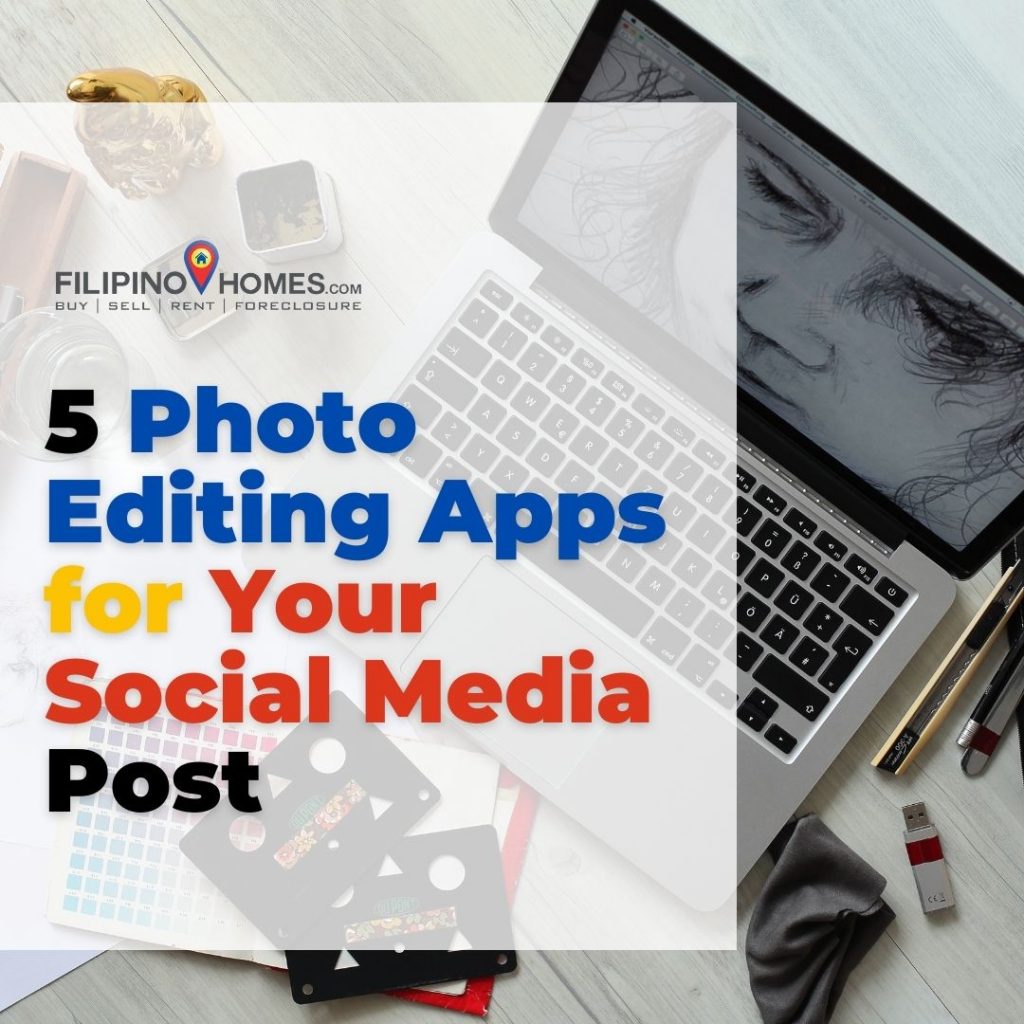 #1 Adobe Lightroom
Lightroom is probably the most popular photo editing app among Gen Z and Millennials that is available both iOS and Android now. What's amazing about this app is, it has many great editing and enhancing options like healing and cloning features where you can easily remove blemishes, wrinkles and more to improve the quality of your pictures.
If you want to achieve a certain look or style of your photo, you can also import Lightroom Presets (custom filters) from others and apply it to your photo. You are also free to make manual adjustments depending on the aesthetic vibe or mood you want. This is definitely a must-have to all aspiring photographers and hobbyists.
#2 Snapseed
Just like Lightroom, Snapseed offers professional level photo editing with an intuitive interface that's very easy to use and enhances the quality of your social media posts.
It has plenty of tools to modify and edit your images, with all the standard adjustable settings from brightness to highlights. Snapseed also has advanced brush tools to precisely adjust specific areas of your picture. For example, you want to saturate those red spots or sharpen the details of the condo you're selling, Snapseed can do it. You can truly transform your raw pictures and give them a professional finish before posting on social media.
Related: 5 Social Media Sites for Real Estate Agents this 2021
#3 PicCollage
This app is primarily meant for making collages for social media or IG Story. It lets you add photos, as well as Youtube videos. What's good about Piccollage is that it's super handy and easy to use especially if you're keen into photo grids.
And if your branding style is more relaxed and playful, you'll find a good option of sticker designs and fonts too!
#4 Picsart
Picsart is a multi-functional editing tool that allows you to take and edit pictures and videos, draw with layers, and even share your outputs directly to your social media accounts. This app also comes with a drawing tool that can unleash your creative juices.
Good thing, PicsArt is completely free to download and install, and it has a very straightforward signup process that requires no more than an email address and a few moments of time.
#5 Canva
Last but not the least, Canva. Canva is an easy online drag-and-drop graphic design editor that makes it super easy to edit photos, create graphics like Facebook or IG posts and pretty much anything for any of your needs! This app also has great templates you can use that makes your content like super cool, even though you have little or no graphic design skills.
If you wish to level up your Canva experience, you can also upgrade to its premium plan or the Canva Pro that comes with an additional feature including unlimited storage for photos, social media scheduling, and access to stock photos.
Wrapping up
In today's highly competitive market, it is no doubt that photo editing apps like Lightroom, Snapseed, PicCollage, PicsArt, and Canva are now becoming staples to any marketing ventures. Properly edited photographs and social media assets represent your brand and convey an important message to your target audience which makes photo editing very essential.
Whether you are a real estate agent, online marketer, online live seller or someone who is keen on selling stuff online, any these editing tools should be part for your marketing or communication activity.
Related: 4 Effective Ways To Sell Your Property Listing: Tips For Real Estate Agents