7 Things You Can Do For Your Small Business to Survive the COVID-19 Pandemic
The COVID-19 outbreak is undoubtedly shaping a "new normal" for all of us. It is affecting the global economy, and it is having a larger impact on small business owners locally. So what can you do as an entrepreneur during these challenging times? Here are 7 practical tips you can do for your small business to survive the pandemic.
1. Take care of yourself.
At a time when cash is running out and many (your family, employees and their families) are counting on you, it may be difficult to stay calm. But first and foremost, you must remember to take care of yourself . Eat well, try to exercise, and take time to meditate. Taking care of yourself will help you keep calm, which in turn will also mean keeping everyone around you calm, and ultimately leading to a healthier mindset for everyone to come up with innovative ideas to move forward. 
READ: 7 Self-Care Tips to Cope with Isolation and Stress During COVID-19
2. Tap into resources provided by government and financial institutions.
The government is putting together initiatives to support small and medium enterprises (SMEs) entrepreneurs. This is something that may be changing as there are new updates and directives. Be up to date with how your local government and national agencies can help with the expenses, as well as other important financial institutions which may be offering support for local businesses.
3. Prepare a Business Continuity Plan.
While many global economies are already starting to recover, the COVID-19 outbreak continues to pose a threat that will impact us for some time. Now is the best time to prepare a business continuity plan for your small business.
A Business Continuity Plan (BCP) outlines the processes and systems to help you recover from losses and threats to your business. Your BCP ensures that your resources are protected and lets your business recover quickly and adopt to the "new normal" following the outbreak.
A BCP will help you to:
protect your employees
minimize the risk of your store spreading the disease
ensure that plans are in place in case any of your employees are quarantined or infected
ensure alternative arrangements with your customers, suppliers, and any other relevant parties so that your business can continue to operate
It could take a while until your small business gets back to business as usual. Get in touch with your suppliers, investors, partners and local officials to learn how you can start to implement safeguards that will help you keep afloat while the government continues to work to contain COVID-19.
4. Prepare for the "new normal"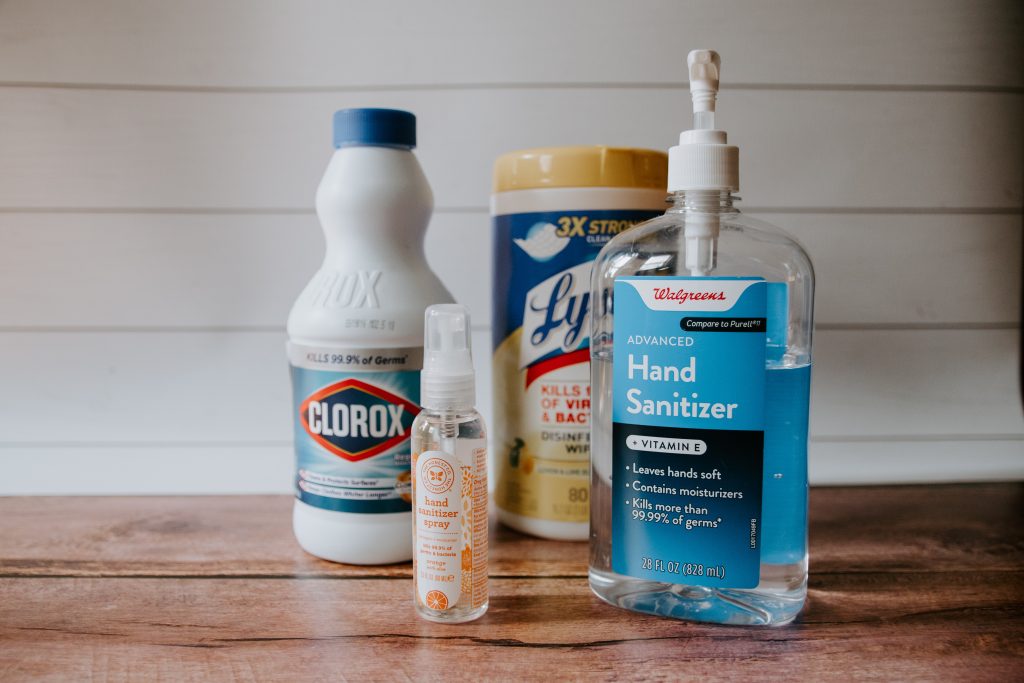 Be obsessive about hygiene. Provide a hand-washing station and hand sanitizers in-store to promote cleanliness. Schedule and assign personnel to take charge of daily and weekly disinfection tasks.
Prepare now for a probable increased demand of your products and services in the near future. Consider how the needs of your customers have changed, and think of ways to provide for them. Remain flexible as a business by creating multiple sales channels.
5. Shift your sales strategy to online.
With the massive shutdowns caused by the pandemic, businesses are learning the need to have multiple sales channels. Non-essential businesses that require customers to visit a physical store are struggling.
Create new sales channels for your business. If you haven't yet, enable delivery for your products and offer contactless payment options like online bank transfers, e-wallets, etc. Your customers may be confined to their homes at the moment, but some of them are still are making purchases online.
6. Upskill your staff
Try your best to keep your staff. You can take advantage of this downtime to train them on additional skills, which could make them more productive and efficient as you go back to "business as usual". There are a lot of courses offered online that are free or sold at very affordable rates. Look for resources and courses that match your needs and budget.
7. Level up your branding and social media game
During this time of stay-at-home and community quarantine directives, many people go online. Think of ways to connect with your customers and potential clients online. Build on your branding and footprint. Share content that can help your community.
You don't need to limit yourself to posting COVID-related content all the time. Keep sharing information that will benefit your small business marketing strategy long after this crisis is over.