Condotels Meet Investors Business and Leisure Objectives in the Philippines
What could be better than owning a vacation home and earning rentals when you aren't using it? Let me share you a story;
John Smith with his Filipina wife from London, UK, owned a traditional vacation home, in Metro Manila, Philippines. But after a year away from the country; they arrived during the summer holidays to find the tenants that were renting the property had run away leaving the property abandoned. Unfortunately, his caretaker is no longer to be found and pocketed the rent. So he sold the house and bought two condo-hotel units instead.
Now, Mr. Smith and his family own Condotel Suites in Manila and Cebu. They expect to earn money when the unit is rented out to other guests. Mr. Smith, his wife April, and their seven-year-old daughter spends their Summer Vacation in their unit at the Lancaster Suites in Manila, the Philippines. A 450-unit Condo Hotel built and managed by Pacific Concord Properties Inc under the Lancaster brand of Hotels.
Mr. Smith says. "If the condotel rents out the unit during 11 months of the year, I'll make enough money to take my family on a second trip to the Philippines during the Christmas Holidays and go an extended way to covering the mortgage payments."
Expectations like Smith's are driving the marketplace for Condotels to new heights within the Philippines.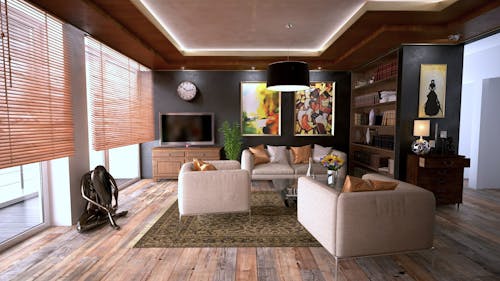 Owners of the Condotel units can decide to stay in their units and that they share 60% of any income. The Lancaster Atrium along with the finished Lancaster Suites Manila is the hub for Lancaster Condotels. The 42-story Lancaster Suites Manila, for instance, features studio, one-bedroom, and two-bedroom Condotel units, likewise as penthouse suites. The units are available for daily, weekly, or monthly rental.
In Cebu, Citadines of Baseline Residences is managed by Colliers International. Colliers is a world Property Management Company that handles condotels everywhere the globe. And there are lots of latest condotel projects within the country today.
Several new Condotel projects are also within the works on the opposite side of the country. Anthony Leuterio, founding father of Filipino Homes said, a significant condo-hotel project is being considered by real estate development companies with several investors in Cebu, Philippines. We've got numerous clients requesting for Luxury Condotel Suites in Cebu and other areas within the country, he said. Its sort of a whole new era of Overseas Investments that are springing up isn't something that we've typically seen within the past. These Investors are all characteristically trying to find a five-star hotel resort, with all the features of a hotel that may be used for vacations and so lend the units when not in use.
There are new and exciting luxury five-star properties or high-end developments planned in Cebu Philippines and sold by invitation only. It will start within the 150,000 to 200,000 dollar range but can go all the far to 600,000 dollars for two-bedroom Penthouse suites and 800,000 dollars for a Grand Penthouse. Of course, International gateways from Europe, South East Asian, and therefore the US to Cebu-Mactan International Airport are within 10 minutes.
All units have sea views, beach toys, and other lifestyle amenities like a spa and fine dining restaurants. It'll come fully furnished and finished to the very best European or US standards with fully fitted kitchens and fitted bedroom suites. Each unit sold includes all appliances, split type central unit air-conditioning, SMART TVs, and state of the art condotel management systems. Units are going to be significantly larger in size than a typical hotel room. Yet still a way better value for money investment option than paying 800,000 dollars for a studio suite in maybe Dubai or Panama or a cool million dollars for a condo in Chicago.
A financing solution
Condotels started within the Philippines still as within the US and Europe within the mid-1980s. But didn't become popular until after the Asian Crisis of 1997 made it difficult for hotel developers to get conventional financing for brand spanking new projects. They turned to the condotel concept, pre-selling rooms to individual investors, to lift equity.
In theory, the Condo Hotel meets two objectives that of the developer to urge a project built which of the client who, like Mr Thomas, wants a hassle-free place to vacation and also the chance to create a bit money on the side. Baby boomers are getting active vacation homebuyers, says Leuterio. If you purchase a condo in Manila, he says, you're not going to use it quite 30 days a year. If you would like to rent it out, you'll hire a management company and take your chances.
The attraction of a Condo Hotel suite is that you just can own a unit in a hotel, enjoy first-class amenities and standards of maintenance, then let the hotel company arrange all rentals for a percentage share of the revenues.
Deciding whether a Condo-Hotel Suite meets your objectives is not really difficult or complicated. Condotels are a bit costlier, costing 10% to twenty over traditional residential condominiums in most markets. It's due to the nature of the income-earning investment potential. Generally, condotels have more amenities and facilities than in most residential condo buildings. The monthly maintenance costs, to pay your share of the hotel upkeep, run about $50/month for your 300-square-foot studio unit which is almost the same as a typical residential condo. The win-win clincher is that the percentage ROI expected through rental returns that the residential condominiums will never yield due to the Condotel Rental Pool concept of the event.
Buying a Condotel unit makes you an investor within the hotel industry. Leuterio says the Philippine hotel industry is currently hot. Shangri-La, Four Seasons, Marriott, and other resort and hotel developers are in build with several new hotels within the country. We've got more heads than beds and therefore the industry should remain healthy for several years to come. Recently we have Hotel Condominium projects coming into the market, Like in Bohol, Davao, Iloilo and more.
Mr. Thomas says he purchased the smallest amount of expensive condotel units available within the Philippines. Spending less than $45,000 for his Lancaster Suites Manila studio unit and about $85,000 last November for a one-bedroom unit, expected rental revenues from his Lancaster units will quite cover his new 15-year bank mortgage payments.
Interesting, isn't it? Contact your Filipino Homes Agent today to know your Condotel options.
Related Readings:
Charmaine Xy-Za Yape is a founding member and a blogger of Filipino Homes. She is a PRC and DHSUD Accredited Real Estate Professional and a Licensed Financial and Investment Advisor. She is an International Realtor member of the National Association for Realtors and a Hubspot Certified in Inbound Marketing.