Davao City Residential Property Market Report [1H 2019] and What This Means For You
JLL ( Jones Lang LaSalle IP, Inc.), the Philippines' leading real estate and investment management firm, recently published the Philippine Property Market Report for the first six months of 2019. This comprehensive report highlights updates and key movements in the real estate market of the country, specifically the office, residential, retail and hospitality sectors of Metro Manila, Metro Cebu, and Davao. This blog post focuses on the state of the residential property market in Davao, covering the districts of Agdao, Buhangin, Talomo, and Poblacion.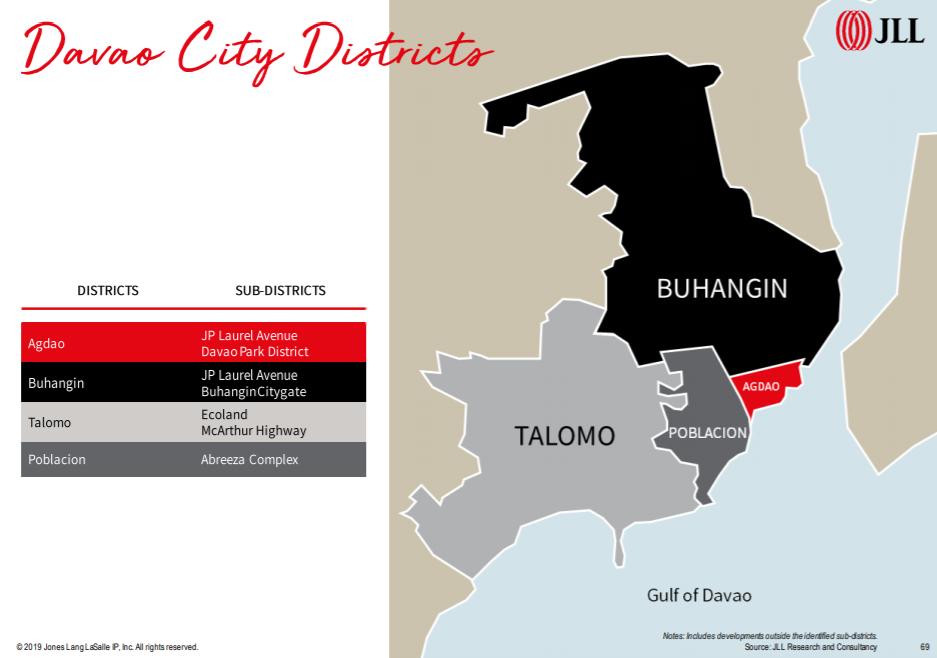 Residential Property Market – Davao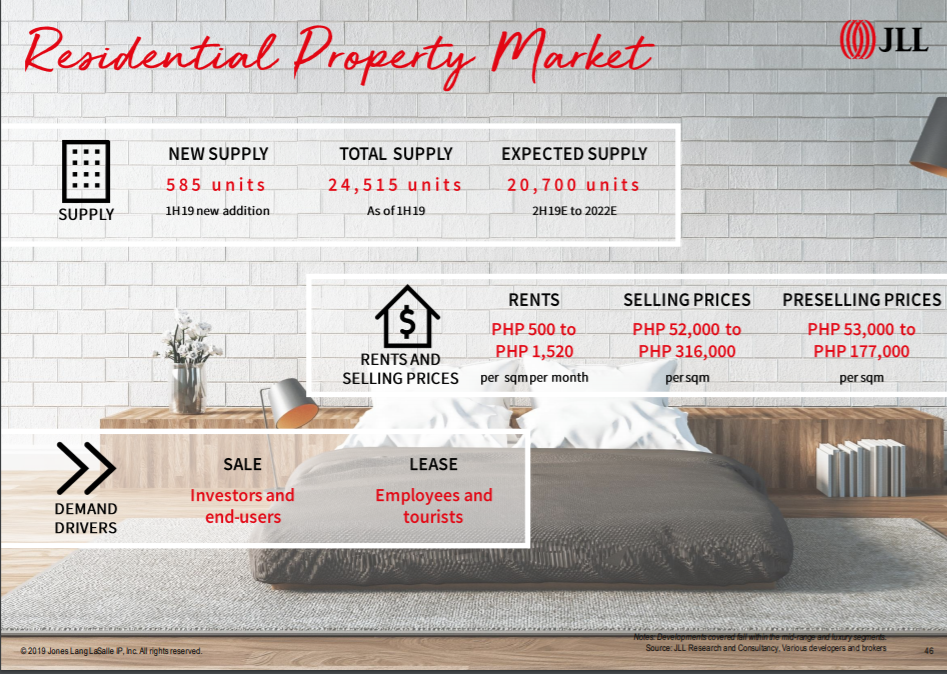 Supply
Only about 480 units were completed in the half of 2019, with most developments located in Talomo, bringing the total supply to 24,515 units. A total of 3,280 units are anticipated for completion for the rest of the year, assuming no construction delays for SMDC's massive Lane Residences development project.

At present, more than half of the existing residential condominiums are located in Talomo (57%). In the next three years, almost half of the total future supply will still come from the district.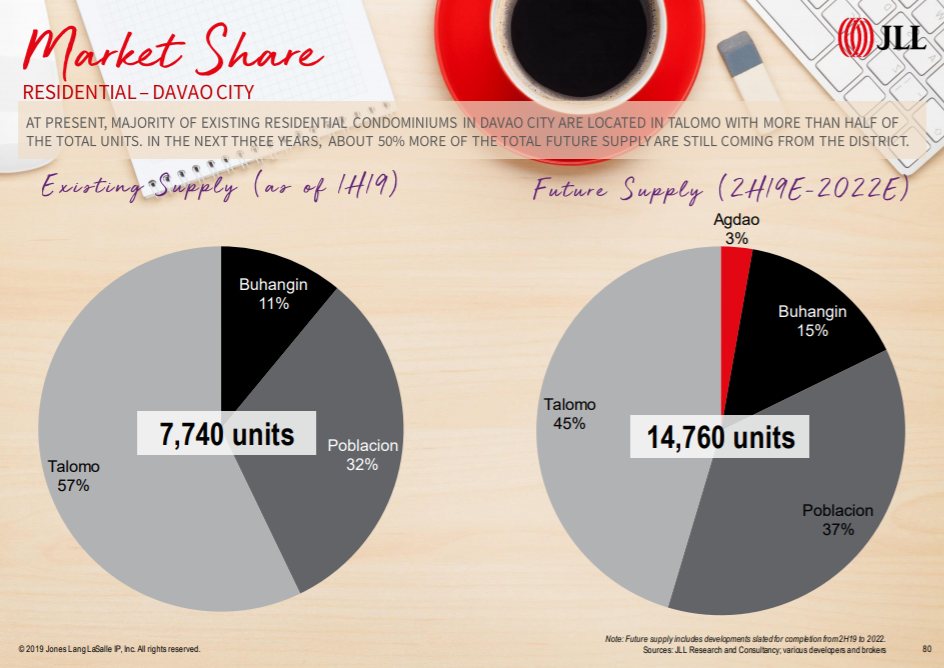 Demand
The most number of units taken up is also observed in Talomo district, in terms of ready-for-occupancy (RFO) developments at nearly full capacity. This is followed by Buhangin with 90% sales take-up and Poblacion with an 88% sales rate.
The reverse is true for future residential supply in Talomo with a sales take-up of 63%. A relatively stronger performance is recorded in Agdao (92%) and Buhangin (87%).
Demand Drivers
Demand for upper mid to luxury residential units in Davao City is driven by strong leasing activities from local and foreign students, mostly enrolled in universities.
The sale market in Davao is heavily dominated by OFW investors, taking advantage of the relatively cheaper value of the peso to acquire more properties for investment purposes. They either lease out their properties or resell the units. There is also an observed growing number of units taken up by people from outside Davao City, but within the Mindanao Island.
Rent and Selling Prices
The average rental price of residential units in Davao City ranges from Php610 to Php1,130 per sqm per month. The leasing activity is strongest in Poblacion, commanding the highest monthly rental of Php640 to Php1,130 per sqm. The cheapest rents can be found in Talomo, ranging from Php610 to Php640 per sqm per month.
For existing developments, average selling prices range from Php78,400 to Php216,000 per square meter. For future supply, the average selling prices range from Php78,600 to Php215,200 per square meter. Ready-for-occupancy units are most expensive in Poblacion, commanding a price range from Php103,600 to Php216,000 per sqm. On the other hand, pre-selling units are most expensive in Buhangin (Php80,600 to Php215,200 per sqm).
---
What This Means For You
The comprehensive research of the property market in Davao City for the first half of 2019 indicates that the Philippine real estate industry continues to be strong.
The observed growth in business in Davao makes property investments in the city more lucrative. If you are actively looking for opportunities to increase your passive income in the near future, it is a good time to invest in a condominium. Talk to a professional real estate service provider.
Related Articles
Learn more about property investing. Read more:
Full report: https://www.jll.com.ph/en/trends-and-insights/research/1h19-philippine-property-market-overview
---
Lovette Jam is a founding member and blogger of Filipino Homes. She is a freelance digital media professional. With a Masters in Business Management degree and Hubspot certification on Inbound Marketing, she currently works as a social media manager, project manager, and digital consultant.
Lovette Jam is also the founder of Iligan Bloggers Society, Inc. She authors the travel blog Travel Jams and lifestyle blog Lovette Jam.