Davao City Residential Property Market Report [1H 2020] and What This Means For You
Jones Lang LaSalle IP, Inc. (JLL), the country's leading real estate and investment management firm, has published the Philippine Property Market Report for the first six months of 2020. This comprehensive report highlights updates and key movements in the real estate market of the country, specifically the office, residential, retail and hospitality sectors of Metro Manila, Metro Cebu, and Davao. This blog post focuses on the state of the residential property market in Davao, covering five districts.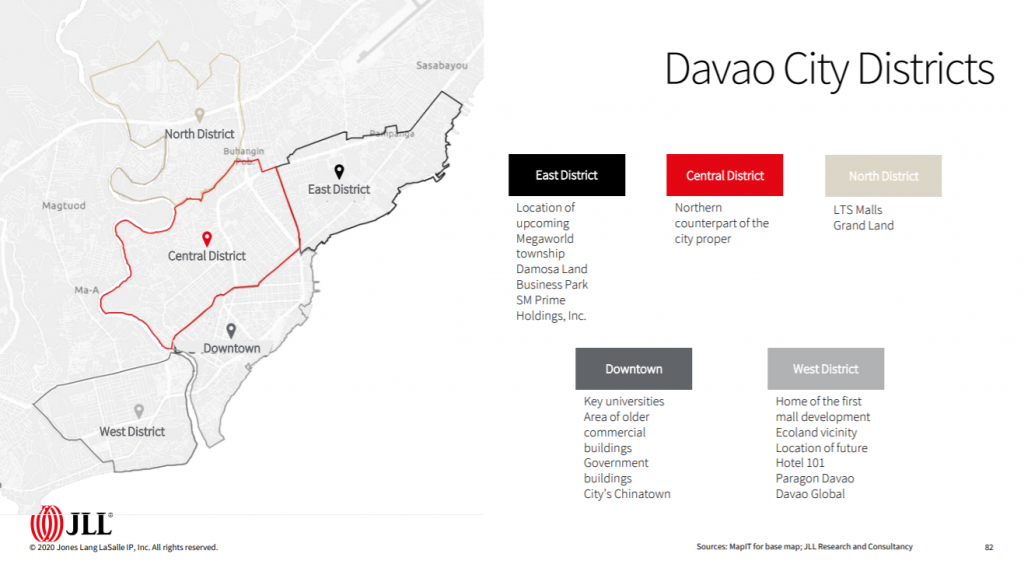 ---
Residential Property Market – Davao
Supply
Despite the limited construction activity, five developments still managed to complete during the first half of the year, adding about 800 units to total existing stock. In anticipation of further construction delays brought about by the safety measures against COVID-19 pandemic, 35% of 2H20 pipeline are seen to slip to 2021.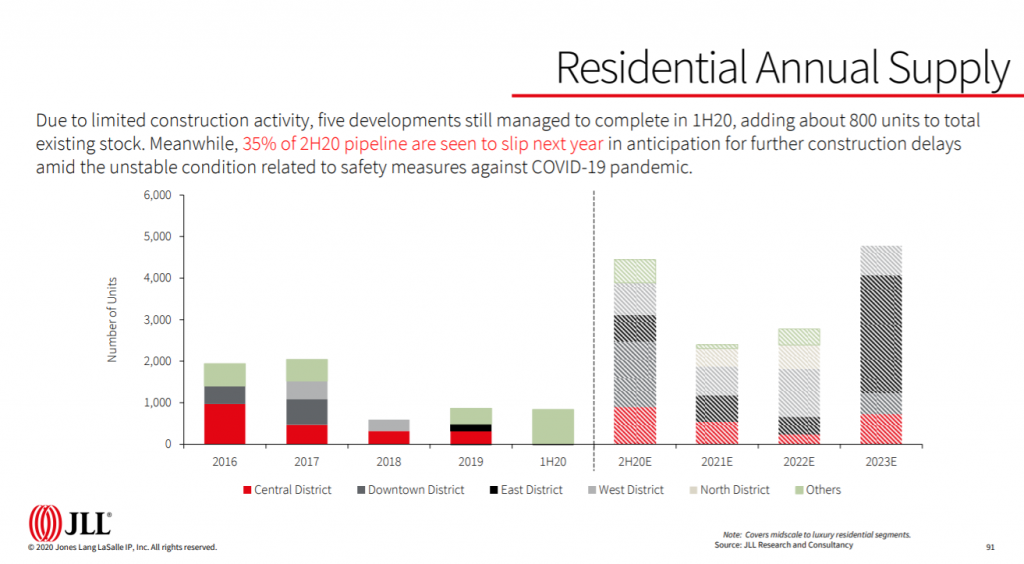 ---
Market Share
In terms of market share, Central District still holds the largest supply at present, mainly due to the presence of Ayala Land, Inc. and Vista Land & Lifescapes, Inc. developments. Meanwhile, West District is expected to have the second-largest supply share by end-2023 upon the completion of DMCI Homes and ESDEVCO developments.
---
---
Demand
Davao City recorded a higher average vacancy rate at 2.0% in the first six months of 2020 from 0.6% in 2Q20. This decreases the overall occupancy level by 93 units across all districts.
Demand Drivers
Demand for upper mid to luxury residential units (lease and sale markets) in Davao is driven by local workers leasing in developments near offices, but originally from outside Davao City or from neighboring provinces, high net worth investors who are composed of local businessmen within and
outside Davao City and typically buy in bulks and offer units for lease and/or resale upon turnover, end-users who are mostly local families looking for vacation houses, and OFW families through the remittances by
relatives working abroad, taking advantage of the more flexible payment terms and more than one unit.
Rent and Selling Prices
The average Davao City residential rent recorded a decline of 2.3% to PHP 28,400/month in 1H20 against 2H19 as landlords express openness for lease negotiations to increase rental take-up.
Meanwhile, the average cumulative sales rate of ready-for-occupancy developments in Davao City rose to 99.6% in 1H20 from 87.4% in 2H19, with a total net take-up of more than 1,700 units across districts. Similar to Metro Manila, the pre-selling market in Davao City experienced a weaker performance, achieving an 86.8% cumulative sales rate in 1H20 against 90.5% in 2H19, translating to a negative take-up of more than 1,200 units across districts.
The average selling price of RFO developments still declined by 5.8% to PHP 152,000/sqm in 1H20 against 2H19, despite stable sale activity. Meanwhile, average selling price of pipeline developments observed a significant dip by 11.4% to PHP 136,800/sqm during the same period as landlords offer attractive discounts and payment schemes to improve take-up.
---
What This Means For You
The comprehensive research of the property market in Davao City for the first half of 2020 reveals take-up challenges in the primary market amid the
prolonged community quarantine has caused selling prices of both pipeline and RFO units to decline, despite the steady sales records in the secondary market.
The flexible payment options from developers and government measures continue to help maintain a healthy demand in the real estate market. If you are actively looking for opportunities to increase your passive income in the near future, talk to a professional real estate service provider.
---
---
Related Articles
Learn more about property investing. Read more:
Full report: https://www.jll.com.ph/en/trends-and-insights/research/philippine-property-market-overview-1h20
---