7 DIY Bedroom Projects for the Weekend
The bedroom is our sanctuary — a place of peace and calm.  It is where we sleep, unwind, and recharge. It is where we can close the door and temporarily get away from the stresses and strains of everyday life. Bedrooms should be special. It is where we spend the first and last moments of our day. Here are some DIY bedroom projects that can easily upgrade your favorite room at home:
Photo Wall
Print out your favorite Instagram pictures and pin up a neat grid on your wall.  You can use it as an accent wall or as a headboard. This can serve as either your vision/inspiration board or gratitude board.
Fabric headboard
Here's another creative and fun idea on how to upgrade your bedroom on a budget. Who says headboards need to be expensive? This is definitely a project for the frugal DIYer. You will need wood for the frame, some batting and the fabric of your choice. Details here.
Lumbar Pillow
If you have an extra table runner lying around and you have some basic skill in sewing, you can easily transform it into a lumbar pillow. Check out the detailed tutorial here.
Hanging Nightstand
How about a hanging nightstand for your bedroom? You will need some wood or plank, saw, sander, drill, felt, hot glue gun, rope, toggle lock, eye screw, and s-hook for this project. Detailed tutorial here.
Hanging Shelves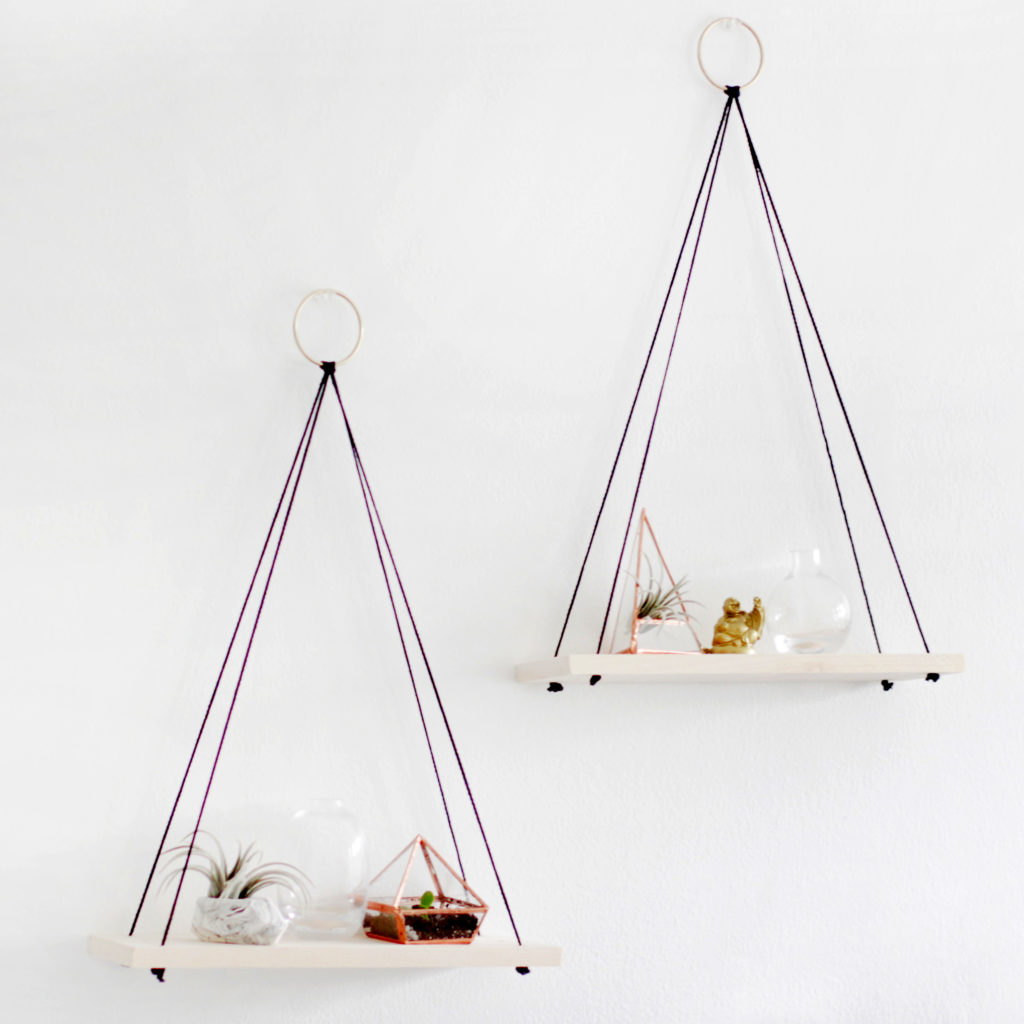 This project is perfect for someone who has hoarded accumulated a lot of tiny trinkets. These hanging shelves will not only provide a space for your collection, but it will also serve as an art piece in your room.  What a brilliant way to avoid clutter! Click here to learn how to make hanging shelves.
Dressed Up Dresser
Maybe your dresser needs a little dressing up. Upgrading the knobs and painting your dresser may instantly uplift the look of your bedroom.
Platform Bed
Maybe you're up for a challenge, and you're quite ready to tackle a bigger project. Why not design and create your own platform bed? You will have a brand new bed, and you can utilize the extra space below to store your stuff. Here's a step-by-step tutorial on creating a platform bed.
Lovette Jam is a founding member and blogger of Filipino Homes. She is a freelance digital media professional. With a Masters in Business Management degree and Hubspot certification on Inbound Marketing, she currently works as a social media manager, project manager, and digital consultant.
Lovette Jam is also the founder of Iligan Bloggers Society, Inc. She authors the travel blog Travel Jams and lifestyle blog Lovette Jam.