Filipino Homes CEO Anthony Leuterio speaks at UAPGA's Techtonics: Design and Build Hackathon
Filipino Homes founder and CEO Anthony Leuterio speaks during the virtual pre-event for "Techtonics: Design and Build Hackathon" hosted by the United Architects of the Philippines Graduate Auxiliary (UAPGA) – Cebu Chapter.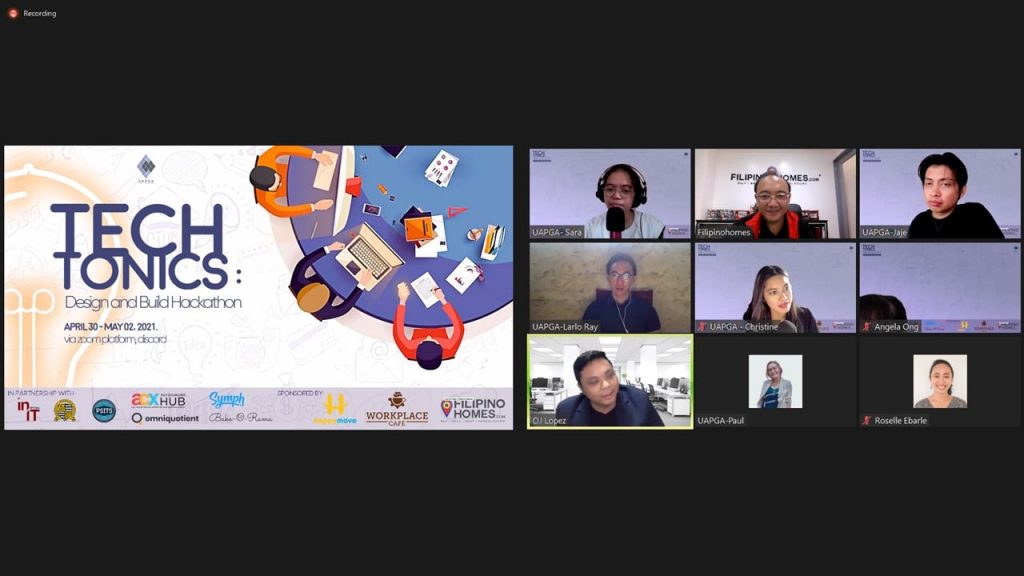 During the event, Leuterio shared about disruptive innovation to inspire all contestants for the virtual competition. He challenged the participants to develop something that will create a big impact in the architectural and real estate world.
Leuterio is also set to join the roster of technology and architecture, engineering, and construction industry experts as a judge at the culmination of the hackathon event. He also said that Filipino Homes will be happy to incubate the creative project ideas that will shape the future of architecture and real estate.
About Techtonics: Design and Build Hackathon
The architecture, engineering, and construction (AEC) industry is known for its massive contribution to the built environment, where it creates spaces for the activities of every being. As an industry that heavily relies on engagement, interaction, and perception, a pandemic that forces us to stay at home and maintain distance poses a greater challenge in conducting its services.
Derived from the term tectonics in architecture, and the involvement of technology, this hackathon provides a platform for creative and fun innovation through fast-paced brainstorming and collaboration among people from different backgrounds. Hackers will be challenged to come up with a quick solution for the most pressing issues in the (AEC) industry, and present it to respected professionals. The idea with the biggest impact will be acknowledged and rewarded.
The hackathon will take place on April 30-May 2, 2021.