Filipino Homes OJT John Alex Magno Oliver is 2nd placer in the Real Estate Broker Licensure Exam
The Filipino Homes family welcomes six (6) new licensed brokers who passed the Real Estate Brokers Licensure Examination given by the Professional Regulation Commission (PRC) Board of Real Estate Service on June 16, 2019. Our on-the-job trainee from the Cagayan de Oro City office, Mr. John Alex Magno Oliver of Xavier University, garnered the second highest score nationwide of 87.75%. Joining him as the new Filipino Homes brokers are Divi Mesha Romero, Jamz Exequiel Fulguernas, Rikkia Eve Baguio, Mary Joy Montenegro Bolaso, and Tricia Santos.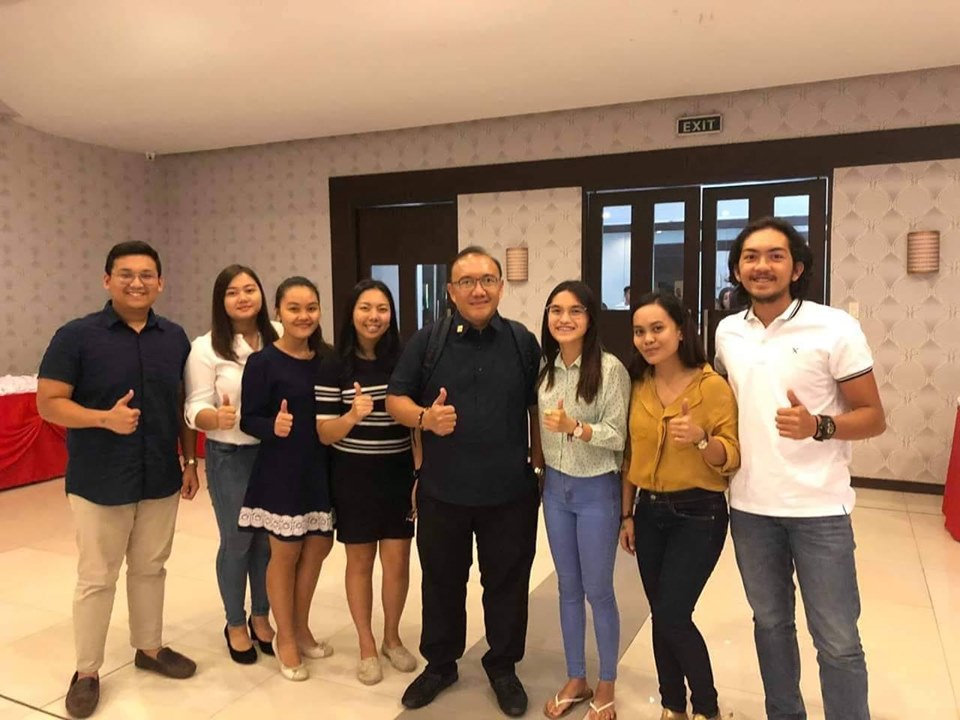 The REB Exam 2nd placer, Mr. Oliver, shares his story: "I'm originally from Davao City po. Prior to my REM course, I graduated from Ateneo de Davao University with a degree in BS in Marketing. I decided to take REM because my family is in the real estate business, specifically into subdivision development. Our company is Island Hills Land Corporation, and we are based in the Island Garden City of Samal."
An on-the-job training in a realty company was part of the BS Real Estate Management curriculum in Xavier University – Ateneo de Cagayan. The topnotcher says he decided to join Filipino Homes because he "find(s) Filipino Homes to be the best realty company not just in Cagayan de Oro City but also in the whole Philippines. Its vast network of brokers and developers nationwide coupled with the company's modern technological innovations, allow the Filipino Homes real estate salespersons and brokers to provide their clients with the best services possible."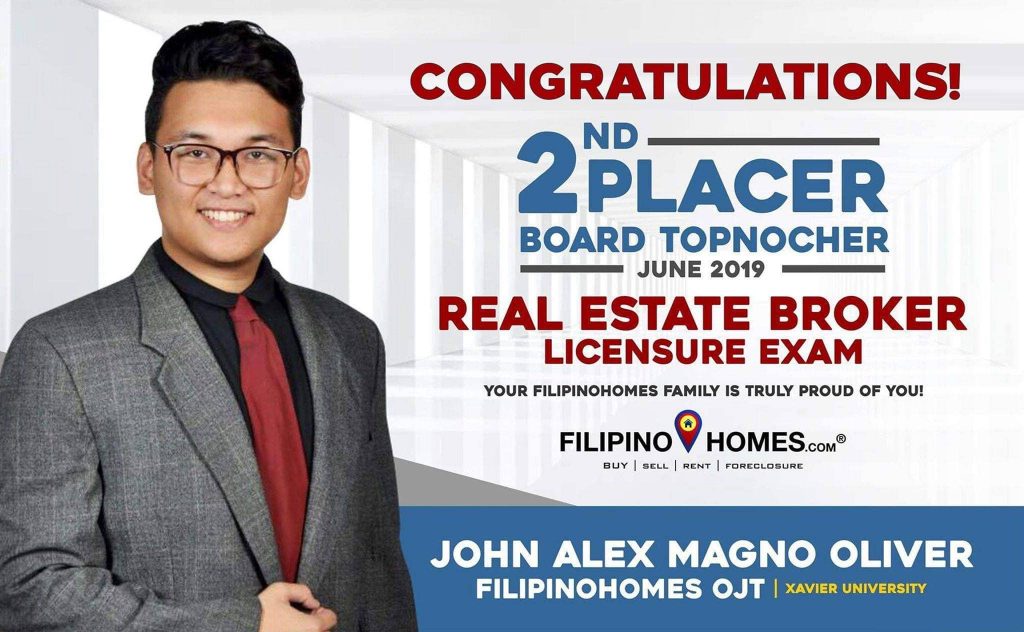 He adds, "I am proud to be a part of Filipino Homes and I look forward to serving my future clients with best services available only at Filipino Homes. "
Kudos to our newest real estate brokers! Your Filipino Homes family is extremely proud of you.
The Real Estate Service Act (RESA) requires aspiring real estate professionals seeking to be registered and licensed as a real estate service practitioner, except a real estate salesperson), to pass the Real Estate Broker Licensure Exam. If you are considering a career in real estate, check out these list of schools/universities that offer the BS Real Estate Management course in Luzon, Visayas, and Mindanao.
Lovette Jam is a founding member and blogger of Filipino Homes. She is a freelance digital media professional. With a Masters in Business Management degree and Hubspot certification on Inbound Marketing, she currently works as a social media manager, project manager, and digital consultant.
Lovette Jam is also the founder of Iligan Bloggers Society, Inc. She authors the travel blog Travel Jams and lifestyle blog Lovette Jam.