PH tourism industry poised to attract more real estate investments
JLL, the Philippines' leading real estate consultancy firm, recently released its Q2 2019 property market report. Based on the comprehensive study, the state of the Philippine real estate industry remains dynamic – and poised to attract more investments in the ensuing months.
A recent study by Santos Knight Frank, an integrated real-estate service provider, corroborates the claim that Philippine tourism continues to generate interest among investors [src].
The Department of Tourism (DOT) reported that foreign visitor count for January to April 2019 totaled 2,867,551, registering an 8.59% growth from 2,642,241 of the same period in 2018. International tourist arrivals in April 2019 reached 662,987, up 12.15% compared with 591,137 visitors last year.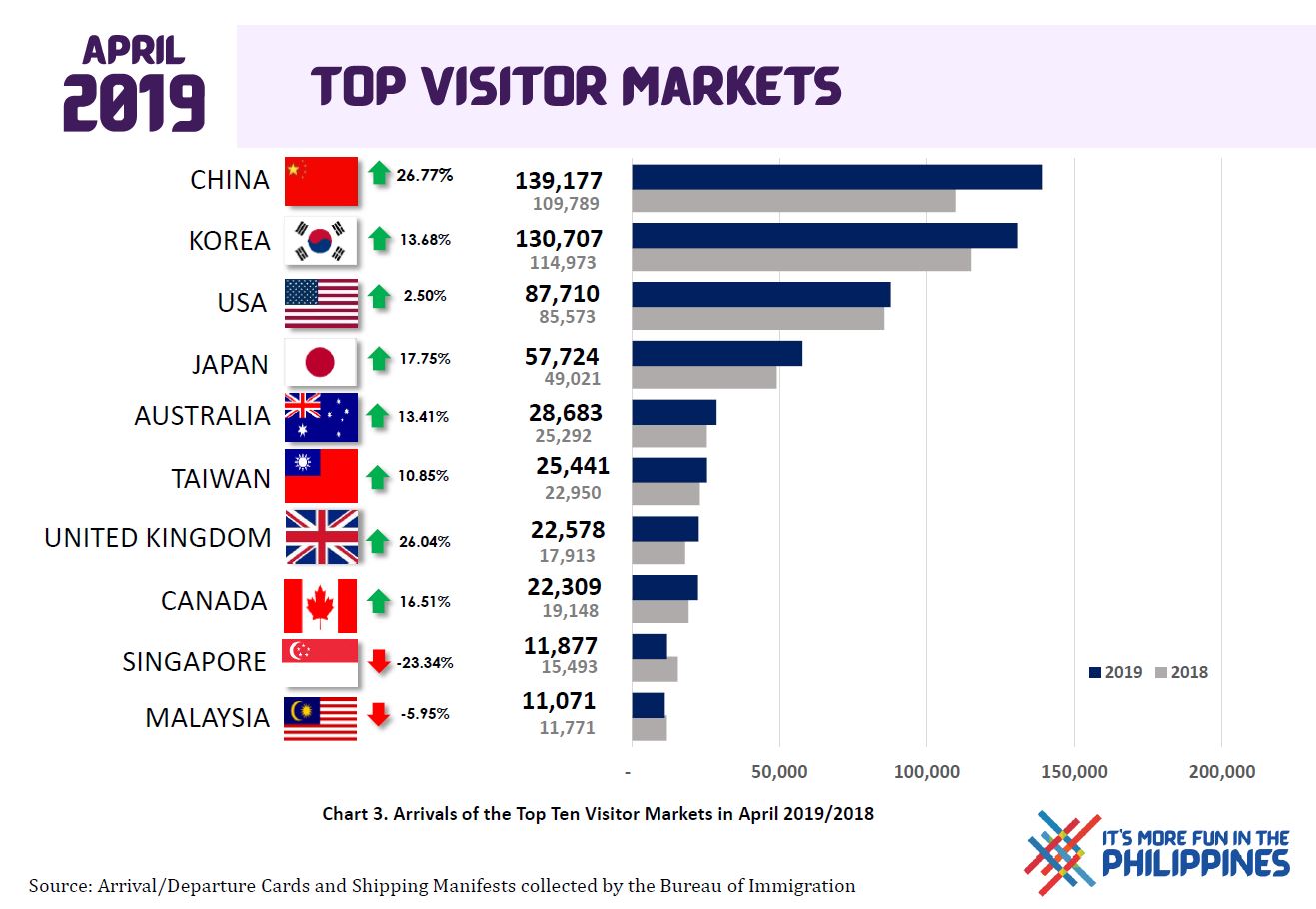 The top five markets with their respective volumes and growth rates are: China with 139,177 (+26.77%), Korea with 130,707 (+13.68%), USA with 87,710 (+2.5%), Japan with 57,724 (+17.75%) and Australia with 28,683 (+13.41%).
The DOT also reported that Filipinos are a strong market for the hospitality industry with 60 million domestic trips made by locals every year.
Demand and Supply
These figures indicate a bullish tourism sector as the Philippines continuously catches up with its neighbors. With this growth, the demand for condominiums and other short-term lease accommodations exceeds the supply of hotels that can accommodate the tourists and travelers in key cities in the country.
Property developers continue to invest in condominium developments to accommodate this growing demand.
What does this mean for you?
If you are looking for opportunities to increase your passive income in the near future, invest in a condominium and make it a self-liquidating asset.
Related Articles
Learn more about this real estate investment opportunity. Read more:
---
Lovette Jam is a founding member and blogger of Filipino Homes. She is a freelance digital media professional. With a Masters in Business Management degree and Hubspot certification on Inbound Marketing, she currently works as a social media manager, project manager, and digital consultant.
Lovette Jam is also the founder of Iligan Bloggers Society, Inc. She authors the travel blog Travel Jams and lifestyle blog Lovette Jam.