Real Estate Salesperson | Do we have the right to choose a real estate broker?
Are you a real estate salesperson or are you planning to get into a real estate career? The first step to a successful real estate career is to make sure you are making the right decisions. Since selling real estate property without a real estate broker license is prohibited by the Philippine Law, you are then required to find a real estate broker to "sponsor" you.
Do we have the right to choose a real estate broker?
A real estate agent can not work independently. Technically you are selling properties by yourself so you must work in behalf of the real estate broker or a real estate brokerage to be able to legally sell real estate property in the country.
You have the right to choose the real estate broker or agencies you are going to work with. You will find that real estate brokerage or companies are always recruiting salespeople. Just know that there are differences among real estate companies in its structure, and operations. Make sure to find a broker or agency that you like and with values that is also a right fit for you.
How to find the right brokerage for you
First, you need to know what area/s you want to work in or cover. This may include the current city you live in and the neighbouring cities around it.
Check local real estate listings and find what brokers/brokerages that covers these areas and gauge the number of developers are on their listings.
Check the reputation of the brokerage and how established it is in the local area. In as much as you can, talk to salespersons under the brokerage to get the opinions on the working environment and culture in the company.
Check the location of the office if it is accessible to you and if the brokerage has local office branches in different cities you also want to cover. And if they have a large market and covers the area where you want to work in.
You may also need to ask the type of listings they have and the resources you can use. And if they effectively promote properties and agents alike.
Ofcourse you need to ask if there is any onboard trainings and requirements needed from you to become a salesperson under the brokerage. Also ask for the commission split and the benefit packages
Lastly, make sure to ask what are your obligations/responsibilities to the brokerage.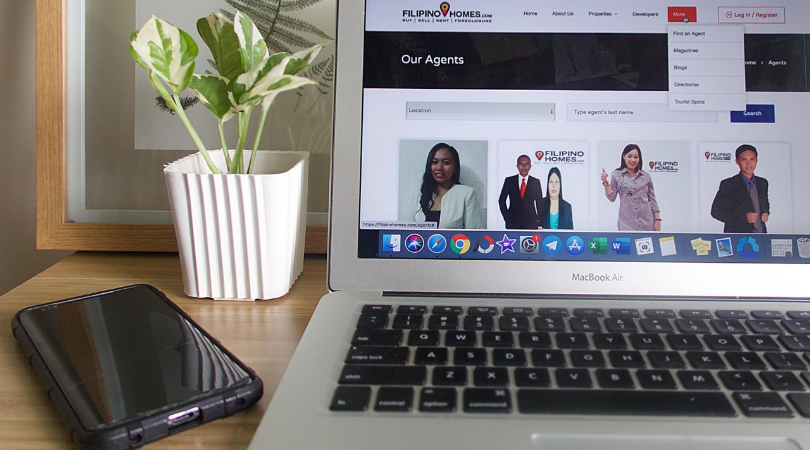 Where to find Licensed Real Estate Brokers in the PH?
REBAP ( Real Estate Brokers Association of the Philippines) is a group of dedicated licensed real estate brokers dedicated to professionalizing the real estate industry and raising the level of ethical standards of licensed real estate practitioners. The Real Estate Brokers Association of the Philippines, Inc. (REBAP) was established with this noble caused and has been around for more than forty years already. The organization has every chapter in each region of the Philippines.
Philippine Real Estate Directory has specific contents like directories, main and profile directory, listings, Brokers' manual, Buyer and Seller guides, tools and resources for real estate practice among other service that needed for real estate daily practice
Filipino Homes is the largest comprehensive real estate solutions portal in the Philippines. It provides one-stop-shop services for real estate buyers and sellers and powered by its growing 10,000 property agents. Filipino Homes provides a full range of services including property management, in tandem with affiliate Rent.ph; foreclosure listings; and real estate insurance and consultancy services.
Finding the perfect brokerage for you can be challenge. You need to do your own research and make sure it is the best one for you. Your career growth and success starts with what brokerage you want to work and be affiliate with.