Rent Manager Program Produced Over 900 Rent Manager Specialists
The initial run of the Rent Manager Program, the first-ever free online course to become a rent manager in the country, has produced over 900 graduates.
The course is offered by Rent.ph, a nationwide listing for rental properties and property-related services for renters, rent and property managers, agents, and real estate owners. It consists of a two-part webinar and an online examination. Passers were given a digital Certificate of Accreditation and become a Rent Manager Specialist.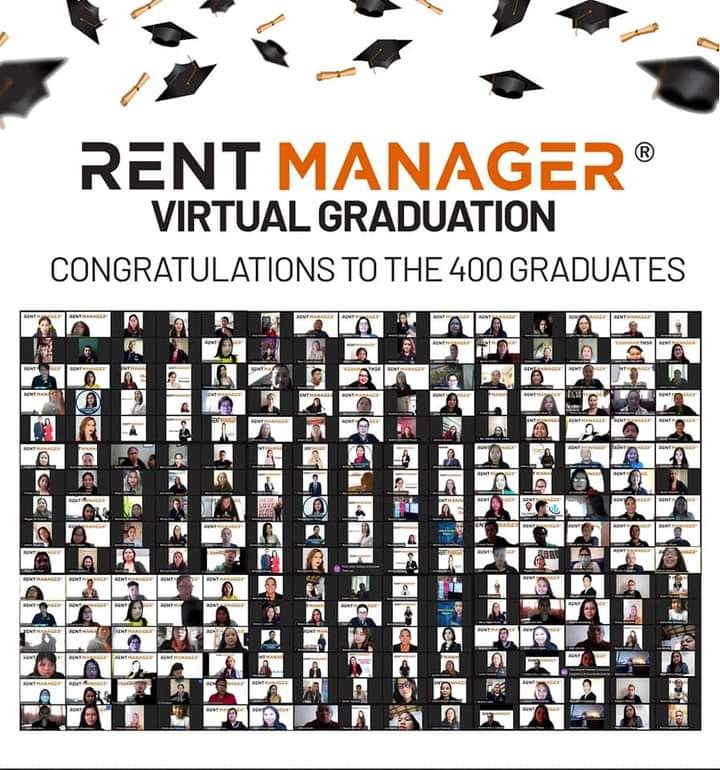 The first batch of Rent Manager Specialists has completed the course on January 7, 2021, with 4 batches of virtual graduation conducted:
Batch 1 with 400 graduates on February 2, 2021
Batch 2 with 251 graduates on February 9, 2021
Batch 3 with 239 graduates on February 22, 2021
Batch 4 with 72 graduates on March 8, 2021
The specialists will need to complete rental agreements effectively and efficiently to become Certified Rent Managers.
About the Rent Manager Program
The Rent Manager Program is a peek into the world of Property Management. The course specifically dives into Property Management and the various aspects of running a Rental Property as a Rent Manager. It teaches students to oversee real estate properties on behalf of owners with the primary goal to maintain the property's value and make sure it generates income.
What you'll learn:
Understand the rental process from showing the property to a potential tenant to moving in.
Understand the importance of preventative maintenance and handling ongoing maintenance requests.
Establish a foundation of policies and procedures to help manage property operations, tenants, and maintenance.
Understand the concept of housing laws and how they affect the way you manage a property.
Understand the importance of excellent service in a Property Management career and the business or operations of a property.
To learn more about the Rent Manager Program and how you can sign up for free, check out their website at http://www.rentmanager.ph/
For Rent Manager Program inquiries, you may reach Anthony Leuterio at 09778150888 or contact our Rent.ph Product Manager, Robert Laurente at 09565383022.