What Makes Tagum City One of the Best Places to Retire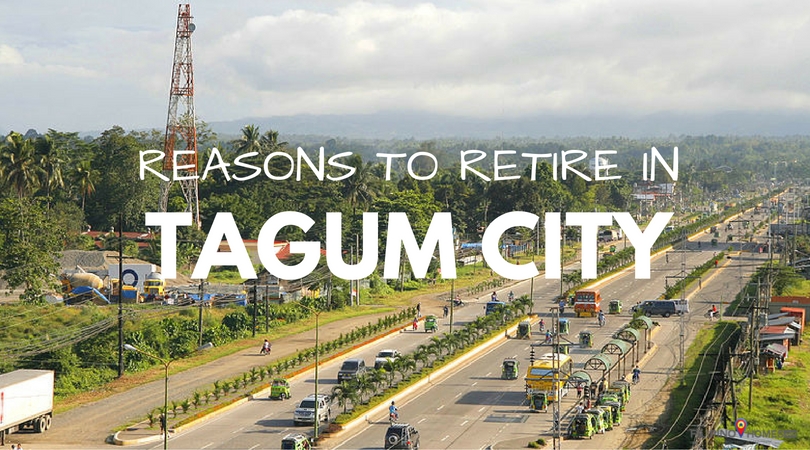 Tagum City was named as one of the best places for foreigners to retire in the Philippines. The capital city of Davao del Norte province, although has been overshadowed by the larger and more popular Davao City, has been attracting more expats in recent years.
What makes this city a gem for investors and retirees alike?
One of the Most Livable Cities
The City has been cited as one of the most livable cities in the Philippines. There is access to the internet, cable TV, and telecommunications .  With a number of good hospitals, branches of national banks, tertiary schools, and shopping centers, this is definitely a place where one can enjoy the convenience of urban development in a laidback rural setting.
Cost of Living
The Philippines is generally attractive to retiring foreigners because of the low cost of living. A $2,500.00 monthly pension allows expats to live like kings here. Tagum City is relatively cheaper than its neighbor, Davao City, making it more attractive to retirees.
Rich History and Culture
This is a place where one never gets bored. It is home to a number of festivals, including one that celebrates music and another that celebrates bananas. In Tagum, there is always something to celebrate!
English Speaking Country
In general, the Philippines is an English-speaking country compared to its neighbors in the Asian region. Almost everyone can speak English very well, so communication is not really a problem. Plus Tagumenyos are known as happy, friendly, and hospitable people.  It is easy to adjust and adapt.
Climate
Tagum City is relatively typhoon-free and enjoys summer pretty much all year round. With lots of beaches and mountains in Davao, you will never run out of new things to do here. Retirement will surely be fun and enjoyable.
Lovette Jam is a founding member and blogger of Filipino Homes. She is a freelance digital media professional. With a Masters in Business Management degree and Hubspot certification on Inbound Marketing, she currently works as a social media manager, project manager, and digital consultant.
Lovette Jam is also the founder of Iligan Bloggers Society, Inc. She authors the travel blog Travel Jams and lifestyle blog Lovette Jam.