Schools/Universities Offering BS Real Estate Management in MINDANAO
The Real Estate Service Act (RESA) requires applicants seeking to be registered and licensed as a real estate service practitioner, except a real estate salesperson), to undergo a licensure examination. One of the requirements to be eligible for the examination is a bachelor's degree:
A holder of a relevant bachelor's degree from a state university or college, or other educational institution duly recognized by the CHED: Provided, That as soon as a course leading to a Bachelor's degree in Real Estate Service is implemented by the CHED, the Board shall make this course a requirement for taking the "licensure examination.

Section 14. Qualification of Applicants for Examinations.
https://www.lawphil.net/statutes/repacts/ra2009/ra_9646_2009.html
There are a lot of schools/universities offering the BS Real Estate Management (BS REM) program. If you are considering to start your real estate journey, here are some schools in MINDANAO that offer this course:
---
Xavier University – Ateneo de Cagayan
Corrales Ave, Cagayan de Oro City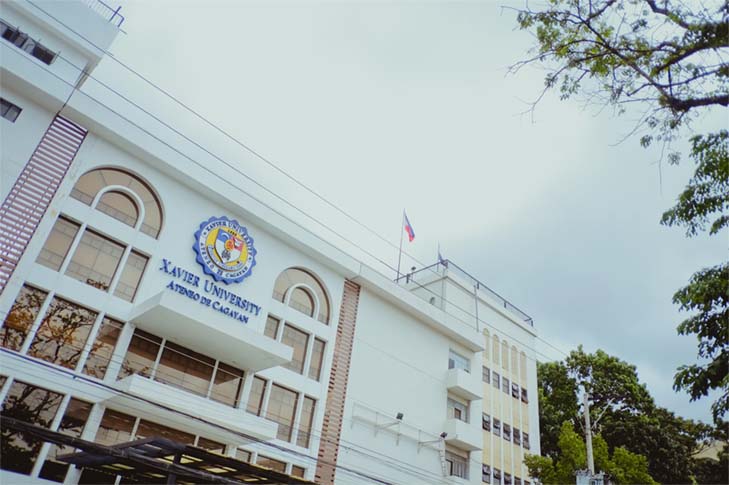 Founded in 1933, Xavier University – Ateneo de Cagayan is the first to be granted the University Status (1958) among the five colleges under the Ateneo system in the Philippines, becoming also the first university in Mindanao.

Today, XU operates on five campuses: the Agriculture extension campus called Manresa, the new campus of the Andrew L Gotianun Sr Center for Integrated Technologies (ALGCIT) along Masterson Avenue, the High School (Junior and Senior) and Grade School Annex in Pueblo de Oro, the Grade School campus in Macasandig, and the main tertiary campus on Corrales Avenue.
Contact Details:
📍 73 Corrales Ave, Cagayan de Oro
📞 (088) 853-9800 
📧 [email protected]
🌐 http://www.xu.edu.ph
---
Misamis University
H.T. Feliciano St, Ozamiz City
Misamis University is a privately owned, non-sectarian, non-profit educational institution founded by the Feliciano family in 1929.
The only autonomous university granted by the Commission on Higher Education (CHED) in Northwestern Mindanao, an ISO 9001:2015 Management System Certified granted by Det Norske Veritas-Germanischer Lloyd Business Assurance, granted COD (Center of Development) by CHED for Criminology, Information Technology and Teacher Education and awarded by PACUCOA (The Philippine Association of Colleges and Universities Commission on Accreditation) as the Most Number of Accredited Programs in Region X.
Misamis University caters to more than 8,000 students every year in its 7.5 hectare campus in Ozamiz City and Oroquieta City, Misamis Occidental Philippines.
Contact Details:
📍 H.T. Feliciano Street, Aguada, Ozamiz City
📞 +6388 521 0367
📧 [email protected]; [email protected]
---
University of Mindanao
Talomo, Davao City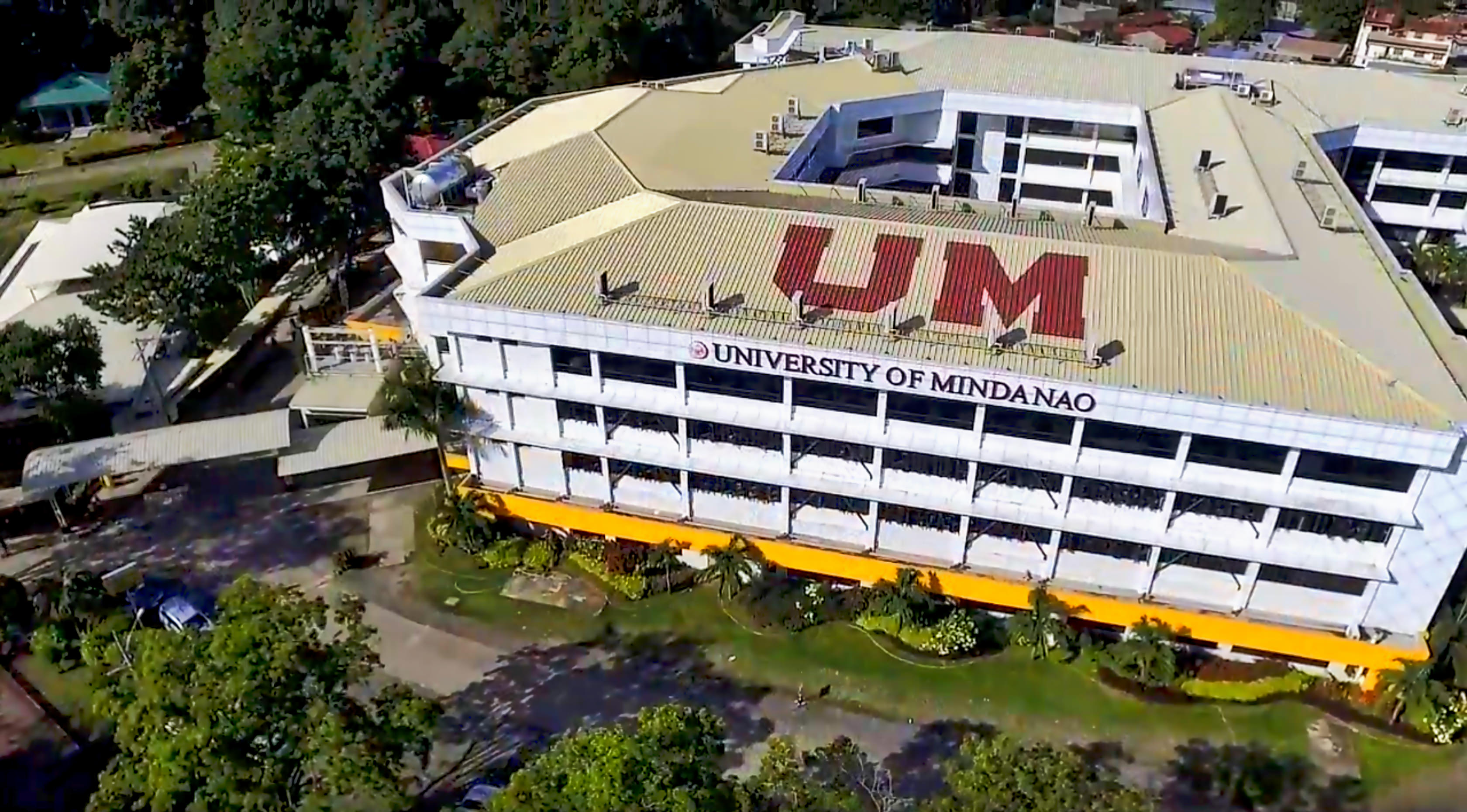 The University of Mindanao was established in 1946 and is one of the oldest universities in Southern Philippines. It is a non-sectarian school offering the most number of academic programs in this part of the country.
Located in Davao city, it is the largest private university in Mindanao with nine campuses and branches in Southern Mindanao and cited as having the most number of PACUCOA accredited programs in the country today.
The university has an Autonomous Status granted by the Commission on Higher Education (CHED) through CEB Res. No. 076-2009 and Category A (t) Status per CMO No. 09 s.2009.
UM is also the first academic institution in Mindanao with an institutional ISO 9001:2008 Certification, and currently has an updated certification ISO 9001: 2015.
Contact Details:
📍 Bolton Street, Talomo, Davao City
📞 227-5456
---
Saint Columban College
San Francisco District, Pagadian City
Saint Columban College is a private educational institution run by the Roman Catholic Diocese of Pagadian in Pagadian City, Philippines. Founded in 1957 as Saint Columban School, Columban is the largest among the Diocesan Schools of Pagadian. Columban offers elementary, secondary, and tertiary education.
Contact Details:
📍 Corner Alano Sagun Street, San Francisco District, Pagadian City, Zamboanga del Sur
📞 (062) 215-1799/(062) 215-1800
---
Pilgrim Christian College
Capistrano-Akut Streets, Cagayan de Oro City
Pilgrim Christian College (PCC) is a private learning institution offering Basic and Tertiary Education programs in Cagayan de Oro City. The school prides itself with a "whole person education". Not only do students excel academically, but they also grow in their Christian faith and their service to the community.
PCC is recognized by CHED and offers various undergraduate degree courses from the Arts and Sciences, Business and Accountancy, and Education departments. Additionally, it has a School of Technology which offers TESDA-registered programs like Diploma in Allied Health Course, Caregiving NC II, Cookery NC II, and Housekeeping NC II. Aside from these courses, the college also has a Senior High School department with the Academic and Technical-Vocational-Livelihood (TVL) tracks.
Since its foundation in 1948, Pilgrim Christian College has been consistent in expanding its programs. It has received various recognitions from different academic organizations including a Level II accreditation from the Association of Christian Schools, Colleges and Universities-Accrediting Agency Incorporated (ACSCU-AAI) as certified by the Federation of Accrediting Agencies (FAAP).
Contact Details:
📍 Corner Capistrano-Akut Street, Brgy.16, Cagayan de Oro City
📞 (088) 856 4239
📧 [email protected]
🌐 http://pcc-cdo.com
---
Holy Cross of Davao College
Poblacion District, Davao City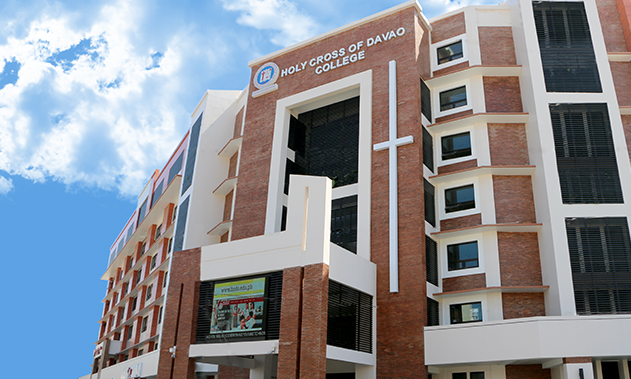 The Holy Cross Of Davao College (SEC-Registered) is a Filipino, Catholic, Archdiocesan and Educational Non-Profit, Non-stock Educational Corporation. It is presently supervised by the Roman Catholic Bishop of Davao (as a corporate sole) The school is governed by board of trustees whose members do not receive any compensation.
Contact Details:
📍 Sta. Ana Avenue corner C. De Guzman Street, Barangay 14-B, Davao City
📞 (082) 221-3008; (082) 221-9071 to 79 local 126
🌐 http://www.hcdc.edu.ph
---
New Era University – General Santos City Branch
Aparente St, General Santos City
New Era University opened its New Era University – General Santos City Branch in June 1994, at first offering the Preschool Education Program. Elementary and Secondary Education Programs were opened soon after. It was on June 5, 1998, when the new school building situated in a half-hectare land area was inaugurated. The school is now fully equipped to implement the K to 12 program with Senior High School. NEU – GSC marked another significant event of its history in March 2018 upon receiving Government Recognition for the Bachelor of Science courses: Real Estate Management, Entrepreneurship, Accounting Technology, and Accountancy.
Contact Details:
📍 Purok Malakas, Aparente St, General Santos City
📞 (083) 887 7039
🌐 https://neu.edu.ph/main/index.php/campuses/#gensan
---
Southpoint College of Arts and Technology, Inc.
Darimco Silway, General Santos City
Southpoint College of Arts and Technology had its beginning in 2002 as Technical Vocational school in a rented building in Pioneer Avenue, General Santos City. In 2010 the school was operating under the new management, from a corporation with various members and trustees to a more intact, dedicated and mission oriented family corporation. In 2011 the school was moved to its own building in Spotto Street, Darimco Silway. A year later, the school offered degree programs on Education, Business and Communication and Arts. With an expanding student body and an increasing demand for higher education, the institution is continually making an effort to improve its facilities and currently under its progressive building construction. Southpoint College of Arts and Technology is now presently managed by a Board of Trustees with a desire to promote Christian education, SCAT is the first college in Sarangani Province and General Santos City Area (SARGEN) to observe Sabbath.
Contact Details:
📍 Spotto Street, Darimco Silway, 9500 General Santos City
📞 (083) 552-1991
🌐 http://www.southpointcollege-gsc.com
---
Saint Joseph Institute of Technology
Montilla Blvd, Butuan City
Saint Joseph Institute of Technology (SJIT) from humble beginning, out of scarcity started in 1971 in a rented two-storey building, made of wood, equipped with old few typewriters and old sewing machines that Dr. Nicomedes out of small savings bought in Surigao City. Included was a set of basic furniture for a classroom which became the learning hub of the first 130 students enrolled in two semesters for vocational/technical skills working a faculty complement of (3) three who could start the tinkering and learning of basic livelihood skills
With a span of a decade from its small beginnings, SJIT has expanded tremendously with an increasing trend of enrollment, courses offered and the construction of five-storey and six-storey buildings equipped with the latest state of the art facilities, equipment, instructional technologies and laboratories and fully air-conditioned classrooms.
With the ISO CERTIFICATION from a well known international certifying bodies – DET NORSKE VERITAS and TUV OF RHEINLAND and two accrediting bodies namely :PACUCOA and ACSCU-AI, SJIT, like an eagle continues to soar high, flapping its wings to make a difference by responding to global trends through quality education and trainings.
Contact Details:
📍 Montilla Blvd., Butuan City, Philippines
📞 +63 (85) 342 5694
---