Tagum City Real Estate Developments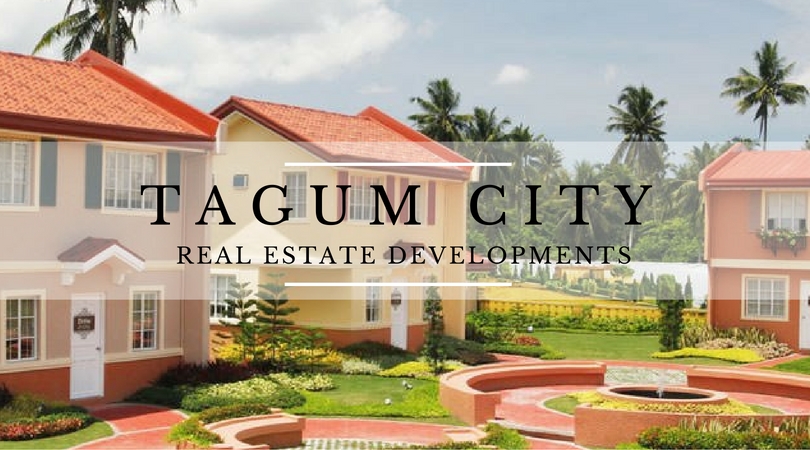 Whether for
business
,
retirement
, or just a place to live, Tagusm City has been attracting new settlers in recent years. This provincial capital, which is often overshadowed by its more popular neighbor,
Davao City
, is proving itself as one of the most livable cities in the Philippines.
With this economic boom and growth experienced by the City, it is no wonder that there are more real estate developments all over Tagum. Here are some of them:
Camella Tagum
Located along the Davao-Agusan Highway, Tagum City, Camella Tagum is an Italian and Mediterranean-inspired subdivision in a 14-hectare prime property.  It is approximately 6 km from Tagum Overland Terminal, the city's transportation hub.
Camella Tagum offers elegant and affordable homes set against a backdrop of scenic mountain view (Mt. Apo on the southwest and Mt. Tagubod on the east). With schools and university, churches, hospitals, malls, and supermarkets, all within its 3-km radius, this real estate development is attracting a lot of homeowners.
Esmeralda Homes
Esmeralda Homes
  boasts to be the best-value classic home development in Tagum City. It is developed by AZ Developers Corporation. Located near Suaybaguio Elementary School at Barangay La Filipina, Esmeralda Northwest La Filipina is attracting the interest of locals. Located within its 3-km radius (3- to 8-min drive) are NCCC Mall Tagum, public market, public terminal, schools, Golden Palace Hotel, and a Jollibee branch.
Suntrust Palm City
Suntrust Palm City is developed by Suntrust Megaworld, one of the leading real estate developer in the Philippines. Suntrust Properties, Inc. (SPI) is a 100% wholly-owned subsidiary of Megaworld Corporation, a company under the umbrella of the Alliance Global Inc.Located at Purok Capitol, Brgy Mankilan, Tagum City, Suntrust Palm City is a middle-cost township with beautifully designed modern houses in a fully exclusive subdivision. It is a 27.7-hectare affordable housing subdivision which was soft launched in December last year.
---
You might also want to check out our articles on why you should invest in Tagum City and what makes Tagum City one of the best places to retire in the Philippines.
Lovette Jam is a founding member and blogger of Filipino Homes. She is a freelance digital media professional. With a Masters in Business Management degree and Hubspot certification on Inbound Marketing, she currently works as a social media manager, project manager, and digital consultant.
Lovette Jam is also the founder of Iligan Bloggers Society, Inc. She authors the travel blog Travel Jams and lifestyle blog Lovette Jam.