The Economist ranks PH financial strength 1st among emerging economies in Southeast Asia
The Philippines has been cited by The Economist among the emerging countries with the highest level of "financial strength." In the London-based magazine's May 2nd 2020 print edition, the country ranked 6th among selected emerging economies in the world, and the best among those ranked from Southeast Asia, in terms of economic, fiscal, and financial management.
The ranking of the 66 countries was based four indicators of financial strength: public debt, foreign debt (both public and private), cost of borrowing (proxied where possible by the yield on a government's dollar bonds), and reserve cover. A country's rank on each of these indicators is then averaged to determine its overall standing.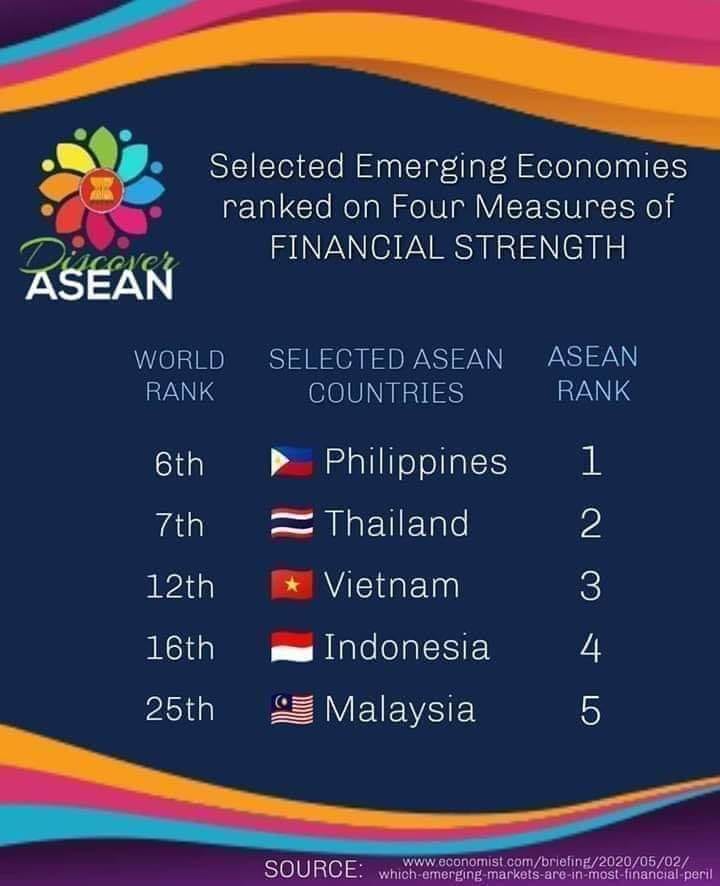 Malacañang has lauded the recognition and attributed the country's economic strength to the policies of President Rodrigo R. Duterte and the economic team. The administration's focus on improving revenue flows through tax reform program, being judicious with expenditures and investments, and maintaining a well-balanced debt management strategy led to a strong economy.
The ranking also suggests that the Philippines has the confidence of the international community, which will go a long way in helping us finance our COVID-19 response measures. The same confidence will also help us attract investments and create jobs on our road to recovery.