Top 5 Mobile App Must Have of a Real Estate Agent
Real Estate selling is a professional job that may look easy to many but requires good knowledge and skills to be successful. In the Philippines, real estate agents and brokers are a bit undermined by many, because of the visibility of some in the malls doing traditional (yet effective) marketing like giving out fliers and manning exhibits.
Beyond this traditional marketing you see inside the malls, there's more to real estate selling than meets the eye. It involves remembering a lot of things (dimensions, locations, sizes etc.), not to mention documentations needed after closing that sale. Selling real estate needs accuracy when it comes to information and data needed, it is for this reason we need a tool to help us make our real estate selling easier.
Here are few of the mobile apps that I used to be more effective in real estate selling;
EVERNOTE
Organize your work and unclutter your life. With Evernote on your desktop and mobile devices, your notes are always with you and always in sync. Evernote is available on iOS, Android and for a desktop. You can create a note on your desktop and can be accessed through your mobile phones. [Download here] You can choose to use the free one if you're not a heavy user, but for a heavy user like me, get the premium version for only 91.67 pesos per month which is billed annually.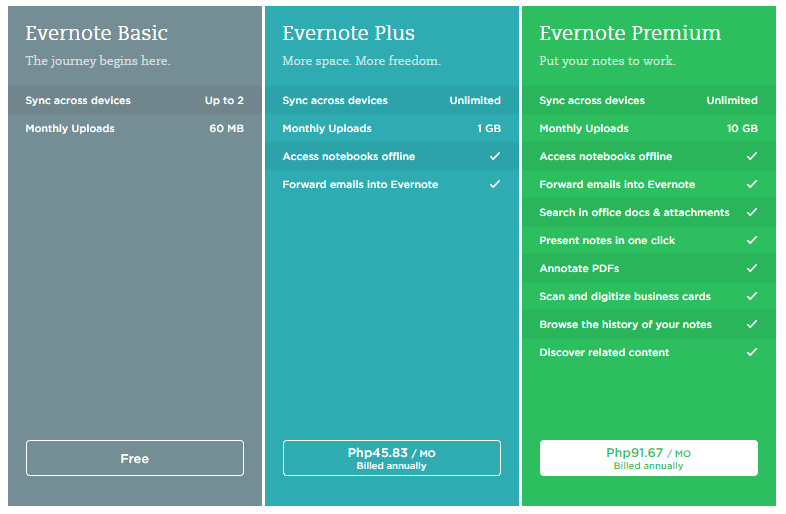 MORTGAGE CALCULATOR
The mortgage calculator is a very helpful tool for real estate agents and brokers to give sample computations and rough estimates of the property they are selling. Given the current interest rates, the number of years preferred and the total contract price, you can give an estimated monthly amortization of a given property. It will also help you on qualifying clients and help them pick the right property that suits their needs and budget.
It also helps in giving them a clear image of their future expenses and whether they can afford the property in a long-term commitment. [Download here][Android version here]
PDF READER
Majority of the documents sent by developers are saved in PDF form so that information won't be edited easily. Also, documents for signature are also sent as PDF, thus having a PDF reader in your mobile phone is very important. [Download here]
DOC SCANNER
Is a mobile app that acts as a document scanner. Just take a picture of the document and you can save it as JPEG or as PDF. It is also easier to send files over the internet using PDF. You can have the documents from your client to the developer or office to have it checked for authenticity. It is easier and faster rather than having to photocopy each and every document of the property listings entrusted to you. [Download here] 
GOOGLE MAPS
Navigate the exact location of the subdivision or property you are selling or about to sell. If your client is located overseas and wishes to see the location of the property you are marketing online, you can simply pin the location of the site and send the screenshots or coordinates to your client. [Download here]
There are a lot of free and useful apps available for real estate professionals to make our lives easier. Just choose which app helps you the most. If you want me to choose a specific app and discuss it further, just leave a comment below.
If you are searching for properties in the Philippines visit our homepage for our available listings or click here.