Top Realty Broker Sees Cagayan de Oro as Huge Market
One of the top realtors in the Philippines today,  Anthony Orais Leuterio sees Cagayan de Oro as a huge market in the Philippine real estate business.
Cagayan de  Oro's location as a business hub in northern Mindanao is the prime reason the City of Golden Friendship attracts a number of developers who would give homes to the increasing population.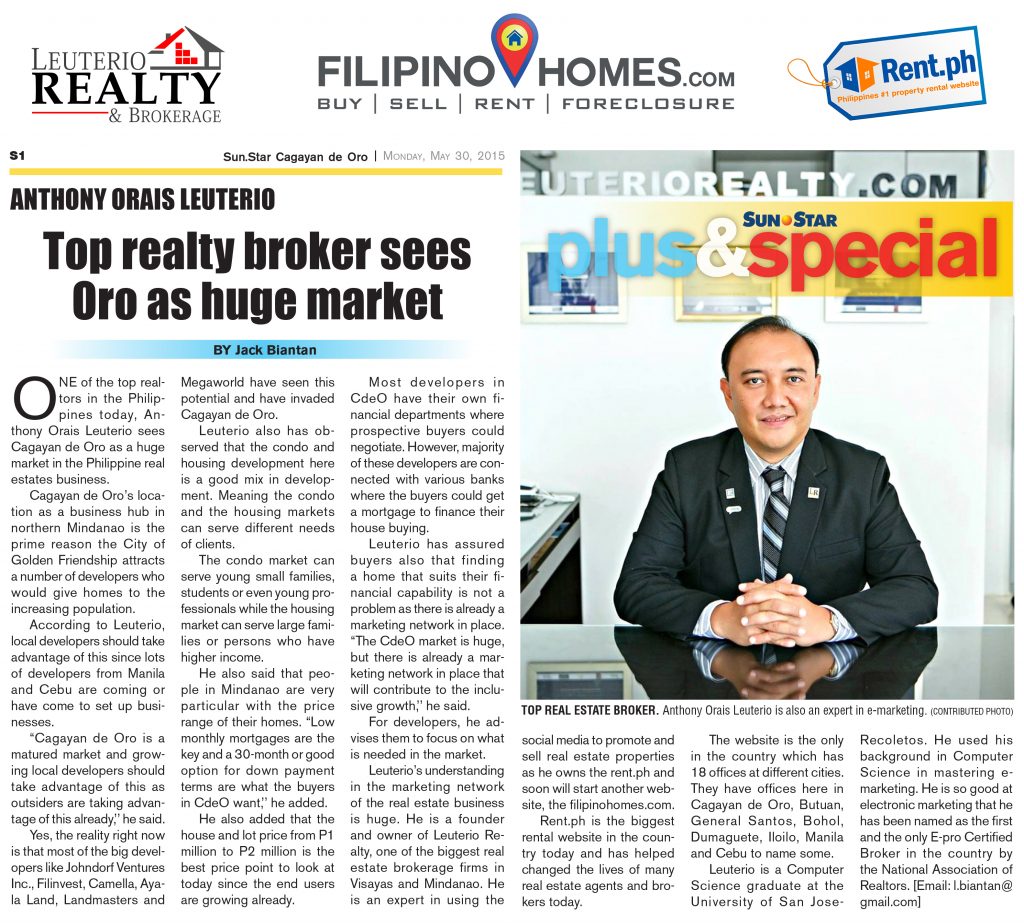 credit to : Sun.Star Cagayan de Oro
Precy Jane Cabugao is a REALTORS®, a PRC and HLURB Registered Real Estate Professional, and a Founding Member of Filipino Homes. She works as an online marketing director, social media manager, digital marketing trainer and consultant for Leuterio Realty and Brokerage.