Two sections of Tagaytay Bypass Road Now Open
Planning to visit Tagaytay soon? You can now use the newly opened portions – The Maitim and Kaybagal– of the ongoing 4-lane Tagaytay Bypass Road Project, which makes travelling the city easier and faster!
Inaugurated last October 21, the 1.54 kilometer road segment which is also complete with a bike lane component, covers works on concrete pavement, adding road signs, and installation of safety devices. Once completed, it will reduce the travel time between Alfonso and Tagaytay City to just twenty (20) minutes.
Diverting Traffic within the Congested City Roads of Tagaytay
The opened initial segments are part of the 8.59-kilometer Tagaytay Bypass Road that will divert traffic within the congested city roads of Tagaytay, running through Luksuhin, Sikat, Zambal, Guinhawa, Patutong Malaki, Balagbag, Salaban, Kaybagal, and Maitim road sections.
"The opening of these two (2) sections is only the beginning as we have been prioritizing the inclusion of Tagaytay Bypass Road Project in the national budget since 2018," said Secretary Villar.
According to Secretary Villar, Tagaytay Bypass Road when completed will reduce to only 20 minutes travel time from Alfonso towards Tagaytay City, saving as much as 33 minutes from the usual 53 minutes.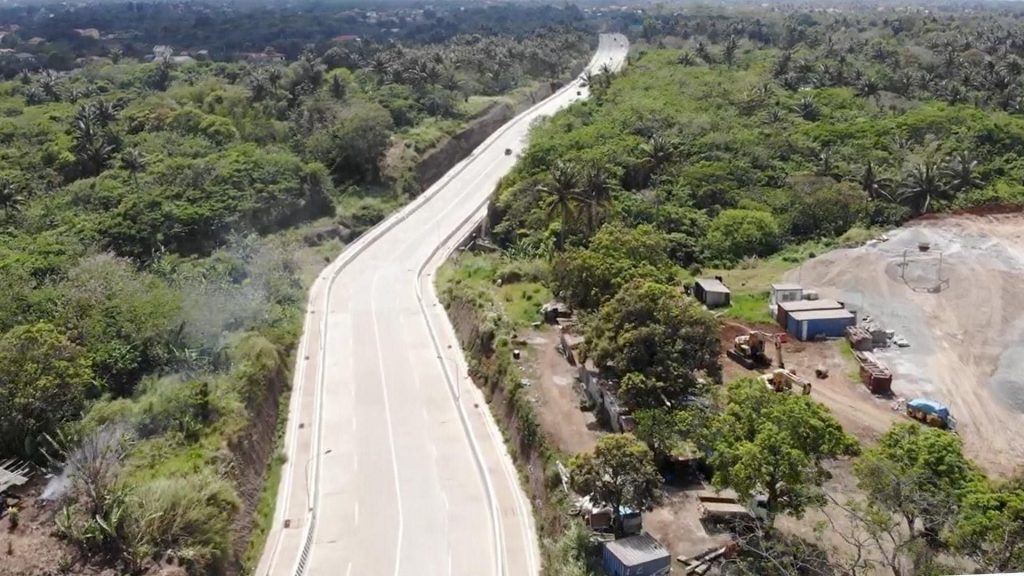 Aside from the Maitim and Kaybagal Section, the Department is currently implementing road opening and concreting at the 746-meter Balagbag Section, road opening of 1.32-kilometer Salaban Section, road concreting of 590-meter Guinhawa Section, and road opening and concreting of 580-meter Patuto Section 3. It is said that DPWH has so far released an amount of P466.24 Million for the ongoing and completed sections of the bypass road project.
The entire stretch of Tagaytay Bypass road will also have a separated bike lane, as per Secretary Villar's Department Order 88 series of 2020 which requires the inclusion of bike lanes in all future national road and bridge projects.
Also read: Cerise Tower Breaks Ground
Arnann Jay is a blogger of Filipino Homes and a Freelance Communications Officer, with experience in managing projects and campaigns focusing on education, peace, and digital literacy. He currently works from home and writes for his blog One Story at a Time.