Why Kababayans in Dubai Should Join the Philippine Property Roadshow?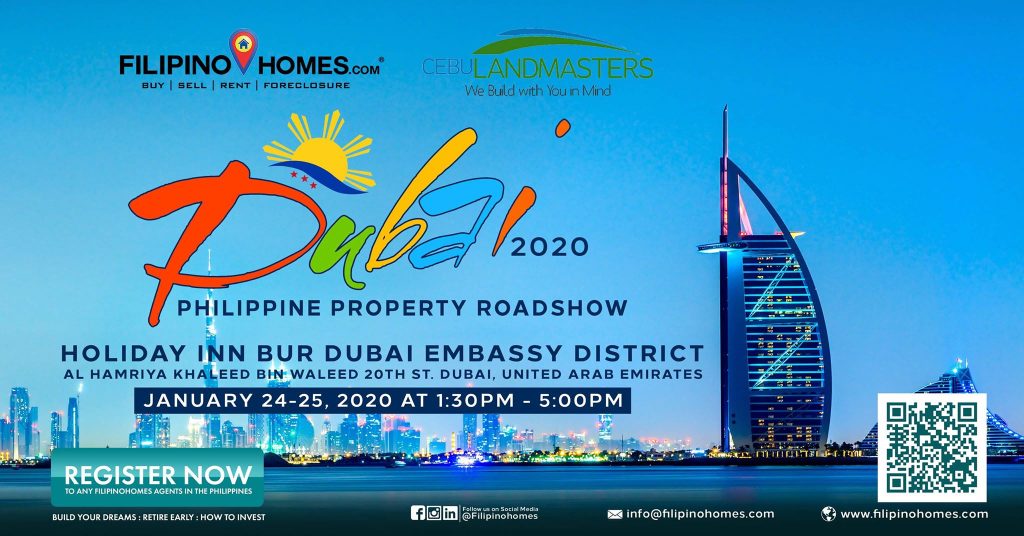 Filipino Homes partnered with the Philippines Best Property Developer of the year 2019; Cebu Landmasters Inc. They will be visiting our Kababayans in Dubai for FREE Investment talks and Philippine Property presentations. It will be on January 24 and 25, 2020 at Holiday Inn Bur Dubai Embassy District Al Hamriya Bin Waleed 20th St Dubai, United Arab Emirates.
Why OFW Kababayans should join the Philippine Property Roadshow in Dubai?
1. It's FREE.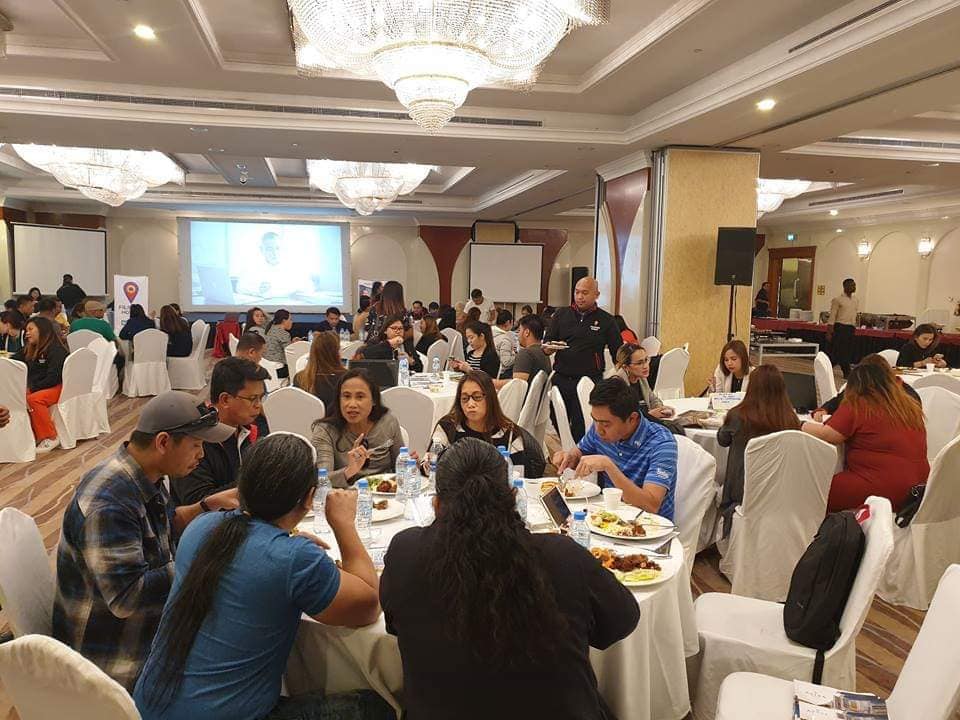 Registration for the event is FREE. All you have to do is sign-up to reserve a seat using this link here or contact your Filipino Homes Agent. Make sure you type in their name in the registration form. Or you may simply appear at the venue and look for the name of the person who invited you. There will be 120 Filipino Homes Agents who will be there to assist our fellow kababayans, so make sure you register so they would know who will assist you.
2. It is a great opportunity to know first-hand information from the BEST PROPERTY DEVELOPER IN THE PHILIPPINES themselves.
Executives from Cebu Landmasters Inc. will be there to give you the information first hand, about their current and newest projects in the Philippine region that you might be interested to invest in. This is your opportunity to engage and be in the best investment sector in our country today.
The Philippines has been tagged as the BEST COUNTRY to INVEST in, and foreigners are moving towards the Philippines and putting their money in it. Filipinos, on the other hand, are being left out because of the lack of information or the lack of venue to learn about it.
3. It gives you the opportunity to meet face-to-face with your real estate agents or property investment endorsers.
Real estate selling has been revolutionized. Technology is making it easier to search for properties and buy properties. And there are a lot of times that OFWs purchase their properties and never had the chance to meet their real estate agents or brokers online. Roadshows give you the chance to meet the human behind the property pages and real estate profiles you meet and interact in the Internet. It will give you the confidence to work with the real estate agent/broker to help you make the right decision and choose the best property for your family or for your investment.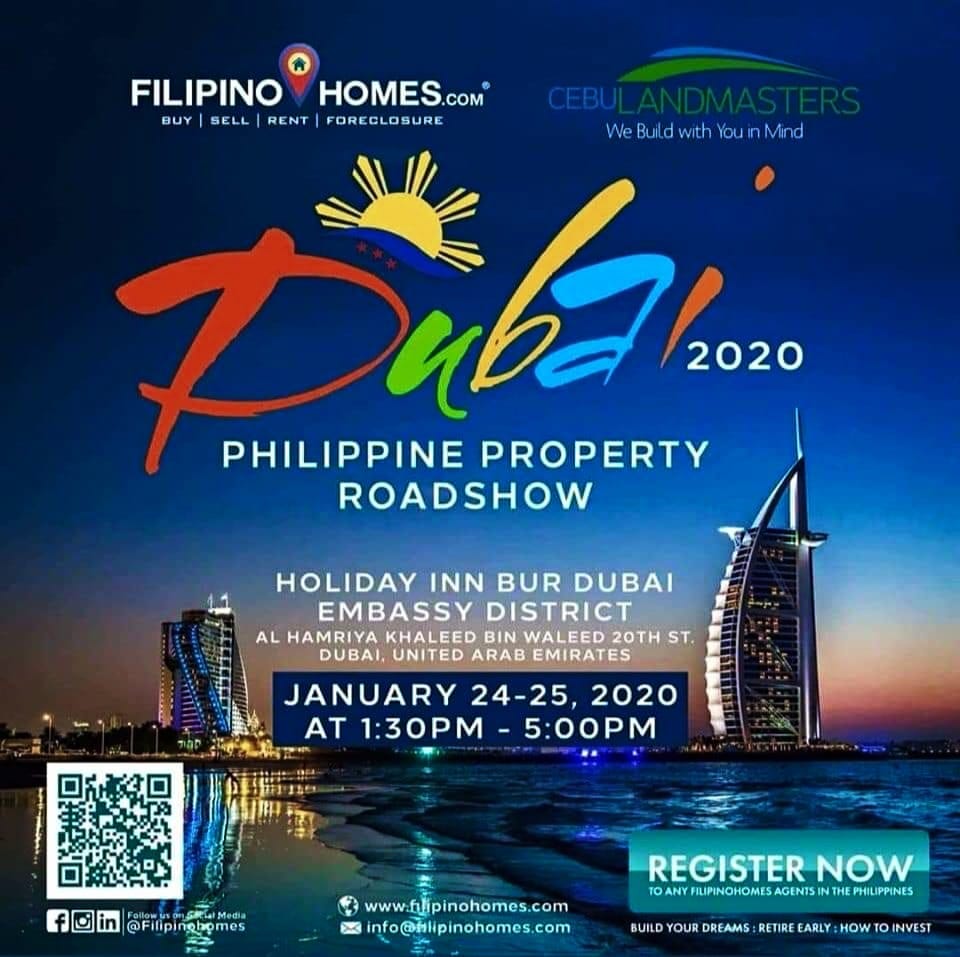 I hope this helps convince you to register. Click this link if you haven't yet or simply contact any Filipino Homes Agent you wish to work with.
Charmaine Xy-Za Yape is a founding member and a blogger of Filipino Homes. She is also a PRC and HLURB Registered Real Estate Professional and a Licensed Financial and Investment Advisor. She is an International Realtor member. She is a Hubspot certified in Inbound Marketing. She is also the co-founder of Iligan Bloggers Society, Inc.