When is it time to buy a house?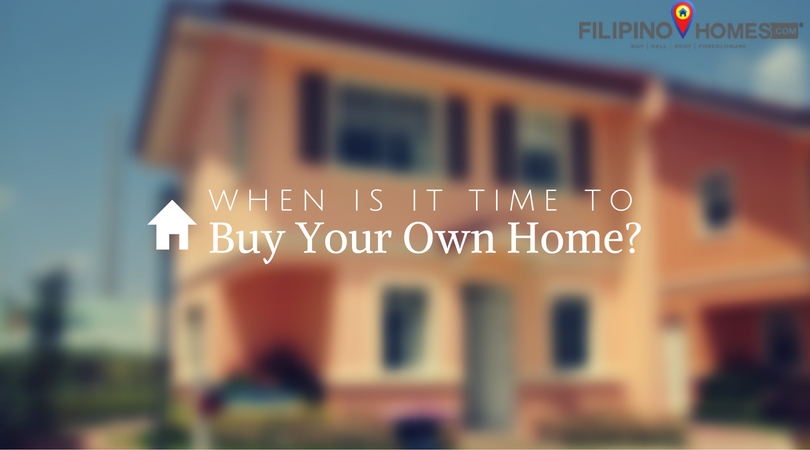 Buying a house is a long-term, life-changing decision. A house will be the largest purchase most people make in their lifetime. Many factors should be considered before making the decision to enter the world of home ownership. If you're wondering if it's time for you to buy a home, here are a few things to think about.
Financial Situation
Obviously, money is the most important factor when deciding if you're ready to jump into home ownership. Think beyond your current financial circumstances. Do not buy a home based on an "expected promotion." Wait until your promotion and figure out how much you can afford.
Sometimes, it is more financially sound to rent instead of buy. You have to sit down and take a serious look at your financial situation (current and in the foreseeable future) to see if it's realistic to buy a house at this time.
Job Security
Do you have a secure job? It may be a huge risk to take on the responsibility of a mortgage if your job could be in jeopardy within your expected mortgage period. Losing your source of income may only lead to foreclosure of your property.
Personal Situation
There are times when it's not ideal to buy a house yet. People who are just starting out in life, for instance, may find it a bit harder to move to a different location if they are bound to a purchased property when there are changes in their life that happen — like getting married, or having a kid, or changing careers, or getting promoted.
Space
Home ownership can be an excellent way to secure space for your growing family. On the flip side, you may desire a home larger than you currently have money for. Consider your space needs not only now but five years from now… and five years from then.
While buying a home is a serious decision, it shouldn't be a scary one. The more information you have, the more confidence you'll have in your decisions.