10 Highly Recommended Projects to Invest in at Mactan Cebu
Mactan Cebu has been an apple of the eye of property investors. Development of Luxury Condo resorts has been flourishing around the island of Mactan. [Read more: Why invest in Cebu]
Here are highly recommended projects chosen by the leading Real Estate Broker today; Mr. Anthony Leuterio.
1.The Residences at The Sheraton Cebu Mactan Resort [HLURB LTS No: 032773]
A project by Apple One Properties Inc. The Residences at The Sheraton Cebu Mactan Resort are not owned, developed or sold by Marriot International, Inc. or its affiliates. AppleOne Mactan, Inc. uses the Sheraton trademark and trade names under a license is terminated or expires without renewal, the residential project will no longer be associated with or have any right to use, the Sheraton brand, trade names or trademarks.
2. Tambuli Seaside Living [HLURB TLS NO: 0033]

A project by Tytans Properties and Development, Inc. Located in Buyong, Maribago, Lapu-Lapu City, Cebu, Philippines. Tambuli Seaside Living is the first residential resort development in Cebu. It's 200-meter natural beachfront blessed with fine, powdery white sand attests to the enjoyable and exciting activities once hosted by the much-patronized Cebu Beach Club and Tambuli Beach Resort.
3. Amani Grand Resort Residences [HLURB LTS No: 029509 ]

Amani Grand Resort Residences Condo offers the luxury of resort and city living at the heart of Mactan Island.
Amani Grand Mactan offers a harmonious feeling of privacy and relaxation which is pivotal in revitalising your senses. It also grants you convenient access to all your needs as it is just a 15-minute drive from the main business centres, malls, banks, and restaurants in Lapu-Lapu City.
4. Amisa [HLURB Region VII LTS No. 20656]
Amisa is the very first leisure residential community in Mactan amidst the stunning seascape of Mactan that provides a holiday ambiance and a vacation lifestyle to its unit owners.
This one-of-a-kind property is perfect for Filipino and foreign retirees, as well as for successful Cebuanos who want to reward themselves with a home where every day feels like a holiday.
Inspired by Australia's Gold Coast, AmiSa features a 6 residential condominium and a 209-meter wide beach front, lush landscaping, amenities perfect for a weekend home, and personlized building management services. 
5. The Reef Hotel and Residences [HLURB LTS No:xxxx]
The Reef is a condo project developed by Nexland Estate Ventures, Inc., Units range from studio to 2 bedrooms .
REEF is the flagship project of Land Caster, envisioned to be lifestyle home, something never before done in Cebu. It is a 25-storey beach front luxury condo, which offers first class amenities, total luxury lifestyle living. All units will have glass walls, glass railings and glass sliding doors facing the sea (east). Ample balconies are provided to every unit to extend the living space outdoors.
6. Soltana Nature Residences
[HLURB LTS No:xxxx]
Soltana Nature Residences – A resort style residential development. A community of 7 mid-rise residential buildings and 2 commercial buildings, Soltana eliminates the image of tightly-packed condo clusters by dedicating 65% of the property to open areas enhanced by several themed gardens surrounding resort-type amenities. The latest quality lifestyle development by Taft Property, Soltana Nature Residences is in proximity to first-rate beach resorts in Mactan, and is minutes away from the busy centers of Cebu and Mandaue, Mactan-Cebu International Airport, hospitals, commercial centers, schools and all the conveniences of modern living. Here you can enjoy the comforts of a home and the modern conveniences of a condominium within one master planned community.
7. Aruga Resort and Residences by Rockwell [HLURB LTS No: 033646]
Aruga Resort and Residences – Mactan is Rockwell's move to beachfront living in Cebu. Sitting on a popular sailing and snorkeling destination, within convenient reach of everything from the Lapu-Lapu shrine to the Mactan-Cebu International Airport, Aruga Resort and Residences – Mactan keeps your vacation open for adventures in and out of the resort and residential area. [Download the presentation here]
8. Brentwood [HLURB LTS No:031087]
Brentwood bears The Courtyards trademark – a condo living with unconfined spaces and low-density areas of Primary Homes. Unlike regular condominiums, Brentwood is divided into clusters, with each floor composed of 2 to 7 units.
The best thing also about Brentwood is the island city life it offers to residents. It houses resort-inspired amenities – swimming pool, clubhouse, fitness gym, mini playground, and shooting hoops. With its prime location and the kind of living that The Courtyards offered since then, there's no doubt that Brentwood will be worth investing. [Read: 10 Amazing Things about Mactan]
9. Plumera [HLURB LTS No:xxxx]
Plumera Mactan Cebu is the newest condominium project of Johndorf Ventures. It is a walk-up condominium Strategically located at Basak, Lapu-Lapu City. Ideal for starting families, investors, foreigners, OFW's, BPO-ICT employees, MEPZ and resort executives, and business owners.
10. Saekyung Condominium [HLURB LTS Nos: 030301, 030302, 0303303 ]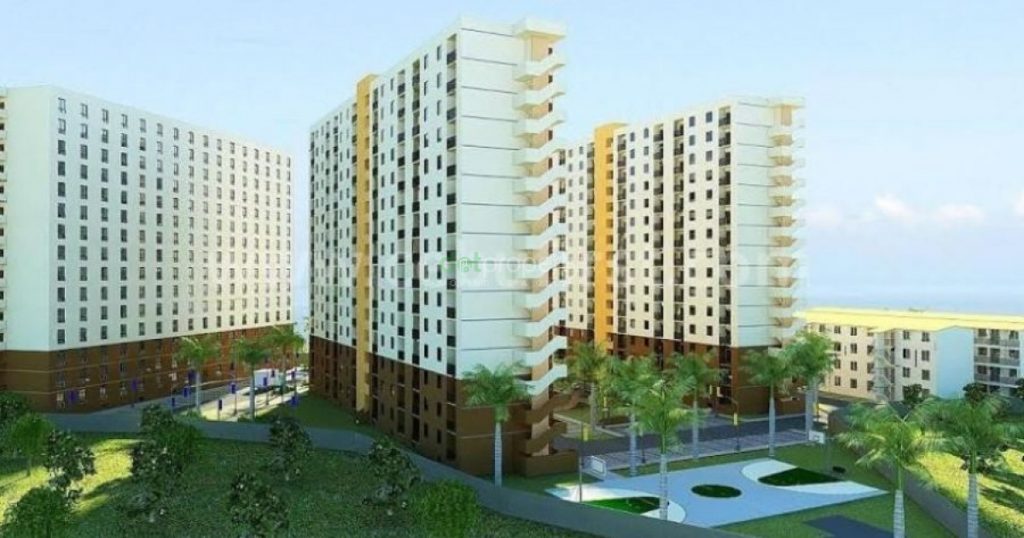 Saekyung Village One offers accommodations in Mactan, 12.9 km from Cebu City and 9.7 km from Mandaue City and free private parking is available. Saekyung Village a residential condominium composed of 9 Buildings and 360 Units. The most affordable condominium located at Marigondon, Lapu-Lapu City, Cebu Philippines.