5 Negosyo Ideas While We are on ECQ
COVID 19- this has been the "buzz word" for the international community for the past few months now. Because of this virus, stock markets are crashing, people are getting laid off from their jobs, and what's worse, is that families are getting hungry, and people are constantly getting anxious and feeling uncertain if they can still buy basic commodities and pay for their bills and mortgages.
On the brighter side, however, there are things that can be done to moderate the negative financial impacts of the COVID 19 pandemic.
1. Open an Online shop
Due to lockdowns and enhanced community quarantines, people have now become limited from going outside the comforts of their homes. Because of this, stores are moving from their physical business to e-businesses. There are many shops migrating to websites now and Facebook pages to sell their goods. In this way, business owners are reaching out to their clients without them having to step out of their doorsteps.
2. Offer a Service/Agency for social media marketing
According to Neil Patel, the founder of NP Digital and Subscribers, "Social media is the fastest-growing trend in the history of the world. And within the first ten years of being publicly available, the Internet managed to gather roughly 1 billion users." Thus, people need to take advantage of this platform, whether it is to advertise their products, connect with other businesses, or become a booking site for selling goods.
3. Offer Electronic payments
One thing that customers want now is convenience. This is why the use of electronic payments such as GCASH, e-Wallets, Paymaya, and other similar platforms are majorly utilized by many businesses now amidst the COVID-19 pandemic. You should also jump into this rapidly growing trend by opening a payment center perhaps in your neighborhood so your neighbors will no longer have to travel to pay for their bills.
E-payments will be the new normal. Cashless or no contact payments will be priorities today, even when Enhanced Community Quarantine will be lifted. According to reports, vaccines and.or medicines for COVID may take 18 to 24 months to develop, thus in the absence of ECQ social distancing may remain.
4. Put up a Local Delivery services
"With movement restricted, and people encouraged to stay at home, F&B businesses are reporting a ~30% increase in food delivery requests." This is according to storehub.com, a Malaysian based company. In line with this, your business should also provide delivery services to clients so that they would not need to get out of their homes and expose themselves to the threat of coronavirus. Some businesses were not prepared for this shift thus having a delivery service for their products and goods was not available. And it would also be difficult for them to hire a delivery man today, thus you can help them out and take that task from their shoulders and offer your delivery services instead. The increasing demand for online shopping also requires real-time or faster delivery, thus you can fill in the gap by offering the service alone in exchange for a certain amount of convenience fee.
5. Venture to Real Estate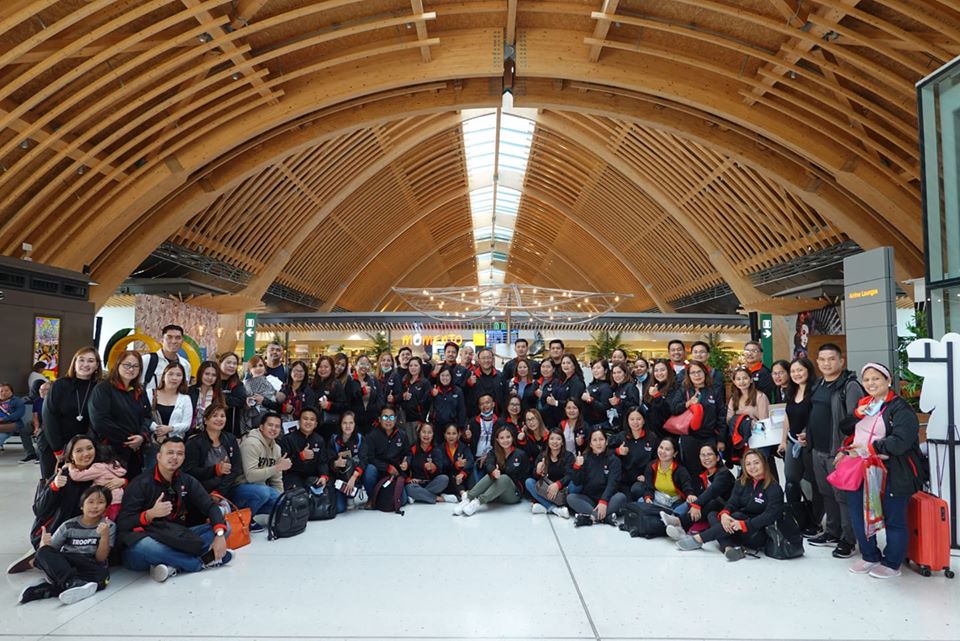 The Real Estate industry is said to be the most resilient to economic challenges like this. The real estate market may experience set back but it never crashes like the stock market. In fact, there are still a lot of investors and home buyers buying properties today, despite the threat of COVID-19. We have companies like Filipino Homes that will help you professionalize your career in Real Estate.
Remember, trying times like this do not last forever. It gives you an opportunity to look for a new outlook to grow and to make your character shine amidst the darkness.