How to Score a Housing Loan if You Are Self-employed or an Online Worker?
I am SELF-EMPLOYED, How can I get my Housing Loan Approved?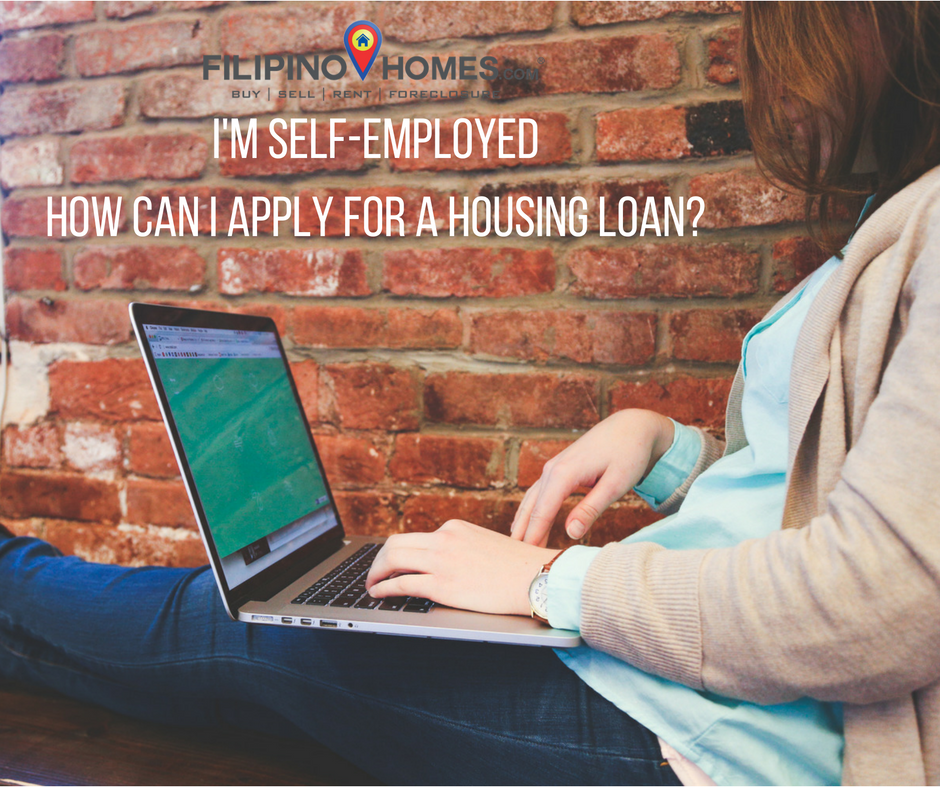 When I was working as a call center agent in Cebu way back 2005, I could not keep up with the stress, and the schedules are killing me big time. However, despite that, I was able to endure five sweet years in the BPO industry. During those times, I always had a wish to work with no boss, I own my time, and I do not have to keep up with everyone else. That is how I found freelance home-base/work from home online jobs. Since 2009, I have been enjoying my me time most of the time and eventually planned to level up savings and assets. When I turned the late twenties, I wanted to own a home; a place I can call home, bought by me from my hard work.
So here's the dilemma, how can I have a housing loan approved when I do not have a company whom I can call an employer and who will certify me that I can afford the purchase?
Here are steps and things to prepare and consider when you are a self-employed applying for a Housing Loan in the Philippines;
Get your finances in order. It involves getting ready for your income tax return (ITR), and you must use BIR Form no. 1701 (Annual Income Tax Return for Self-Employed Individual, Estates and Trusts), which is specifically for taxpayers who are engaged in trade and business, practicing their professions (doctors, lawyers, accountants, etc.) but not employed at specific companies, and those who have mixed income (engaged in trade/business or profession but who are also earning compensation income).
Choose between Bank Financing Loan or PAG-IBIG Financing Loan. Just complete the list of requirements provided for the loan plus the ITR. Financial institutions will always look for the taxable source of income. In PAG-IBIG Housing Loan, for example, most especially for socialized housing, business owners of sari-sari stores, public vehicle drivers and those under the below minimum wage would require a CERTIFICATE OF ENGAGEMENT issued by the Barangay Captain as proof of income. For Bank Loans, however, evidence of taxable income is required with the bank statement to support the claim.
Submit all documents for approval. As long you can prove the fact that you have an income and can afford to pay for the loan, your loan applications get approved.
Here are examples of individuals considered self-employed;
1. Business-owners
People who run their own business must present at least one government-issued ID, a copy of the firm permit from the Department of Trade and Industry (DTI) or their Securities and Exchange Commission (SEC) registration, and financial statements of their business.
2. Practicing Professionals
Professionals practicing their trade (doctors, lawyers, accountants, for example) must include in their application information on their office or clinic address (including schedules and contact numbers) and bank statements for the last six months, while commission-based individuals must present vouchers or bank statements reflecting their commission income.
3. Rental Property and Transport Business Owners
For rental property owners, they must submit a copy of the lease contracts or a copy of the property's transfer certificate title, and bank statements for the last six months. While in the transport business, owners must present their franchise permit from the Land Transportation Franchising & Regulatory Board (LTFRB) and bank statements for the last six months.
The most important factor that will increase the chance of getting a housing loan approved is for the applicant to prove that he or she repay the loan. Therefore, banks will also be checking cash reserves. Having a sizeable down payment will help as well, as this will lower the loan amount.
4. Freelancers Home-based/Work from Home Online Workers (WFH)
It is one of the new budding industries in the Philippines right now. To date, Philippines has the biggest population of freelance home-based online workers all over the world. Moreover, in the three (3) major continents in the Philippines, Mindanao has the largest in number. For WFH, you need to prepare at least 12 months of bank statement issued by your bank with seal and signature, a certificate of affiliation from an online job hub like Upwork for example, and for PAGIBIG Housing Loan, print out of your monthly contribution which is payable annually or monthly. For PAGIBIG Housing Loan, you need at least 24 months of contribution to qualify for the housing loan program.
 We're hoping you find this useful. I have work from home clients, and we all have their loans approved. I was a freelance home-based online worker when I applied for a housing loan for my property. If you have questions or concerns about housing loans or any correction or addition to this article, feel free to email me HERE.