How to Use the BIR Mobile TIN Verifier App
The Bureau of Internal Revenue (BIR) has launched its Mobile Taxpayer Identification Number (TIN) Verifier Application, a service channel for taxpayers to send online TIN validation and TIN inquiry using their mobile phones with real-time responses from the concerned BIR office.
Revenue Memorandum Circular (RMC) No. 13-2021 was issued on January 27, 2021, to inform all internal revenue officers and employees of the availability of the TIN Verifier app and instructed them to encourage taxpayers to download the app and disseminate information about this new BIR-developed digital tool.
READ: RMC No. 13-2021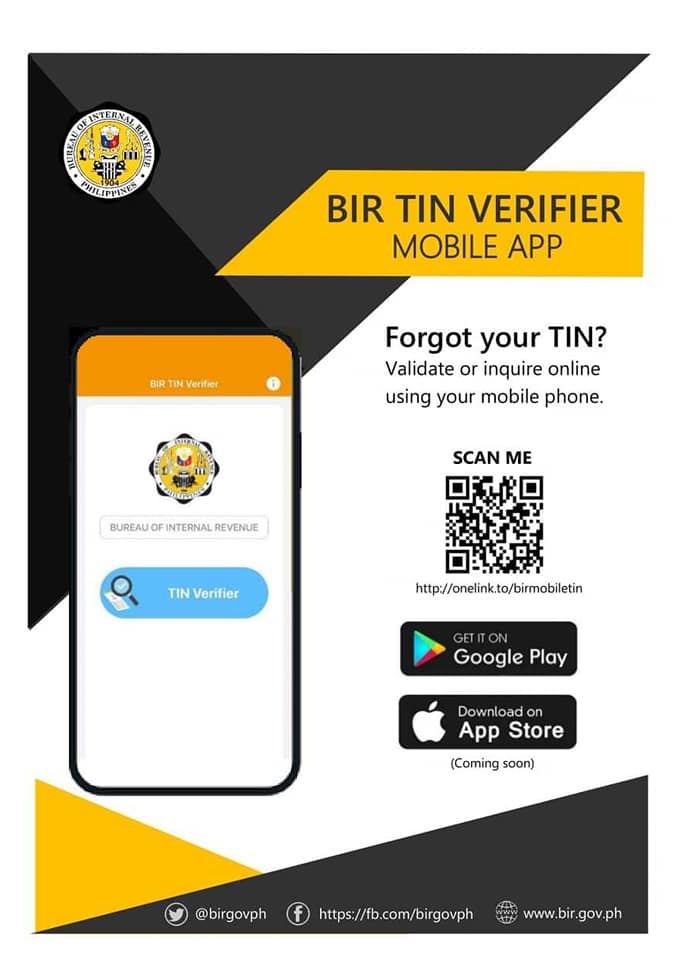 ---
How to Use the BIR Mobile TIN Verifier App
1. Download the app
The app is available for download on Google Play Store (for Android). As of the time of writing, the app is not yet on the App Store (for iOS).
Look for the BIR TIN Verifier Mobile Application in Google Play and hit install.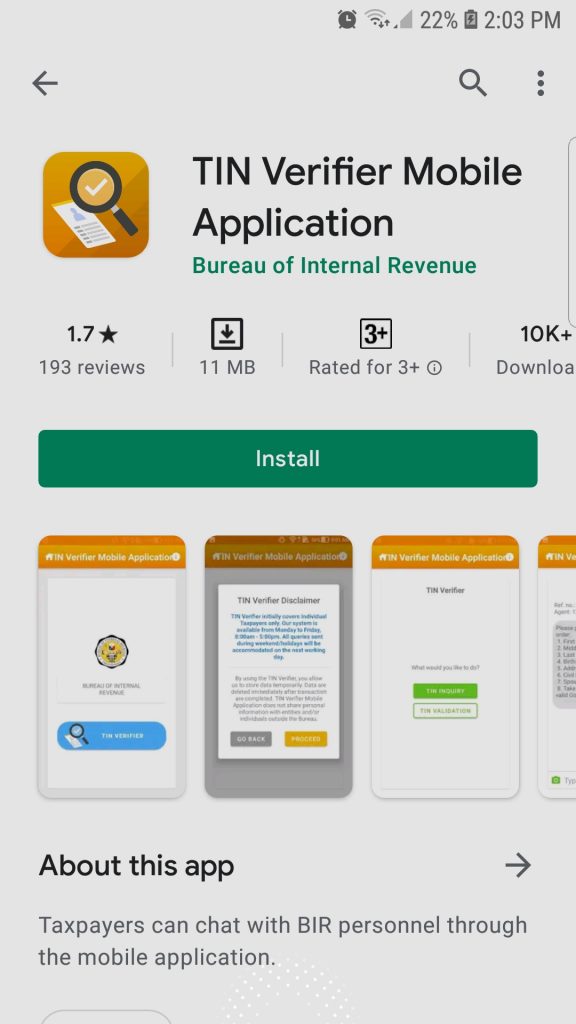 2. Review the Mobile App Disclaimer and click Proceed
The Mobile App Disclaimer pops when you open the app. This privacy notice tells you what personal information it collects, the limitations on use and disclosure of your personal information, how your data is being secured, the web browser cookies of the website, links to other websites, and your rights as a Data Subject.
At the end of the Disclaimer and Privacy Notice, you'll be required to click on the "I have read and understood the Privacy Policy," which will allow you to proceed to the application proper.
3. Click the TIN Verifier button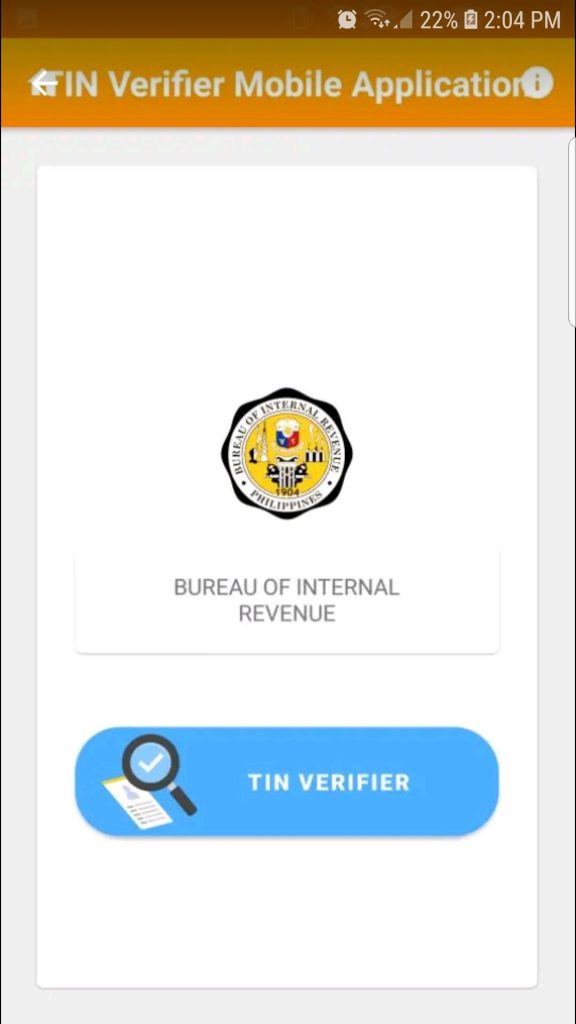 You will be directed to the home screen of the app, which displays the BIR logo and a large TIN Verifier button. Click the TIN Verifier button.
4. Read the TIN Verifier Disclaimer and click Proceed
Another disclaimer pops up, advising that the app covers Individual Taxpayers only at this time and is available only during office hours, Monday to Friday, from 8:00 a.m. to 5:00 p.m.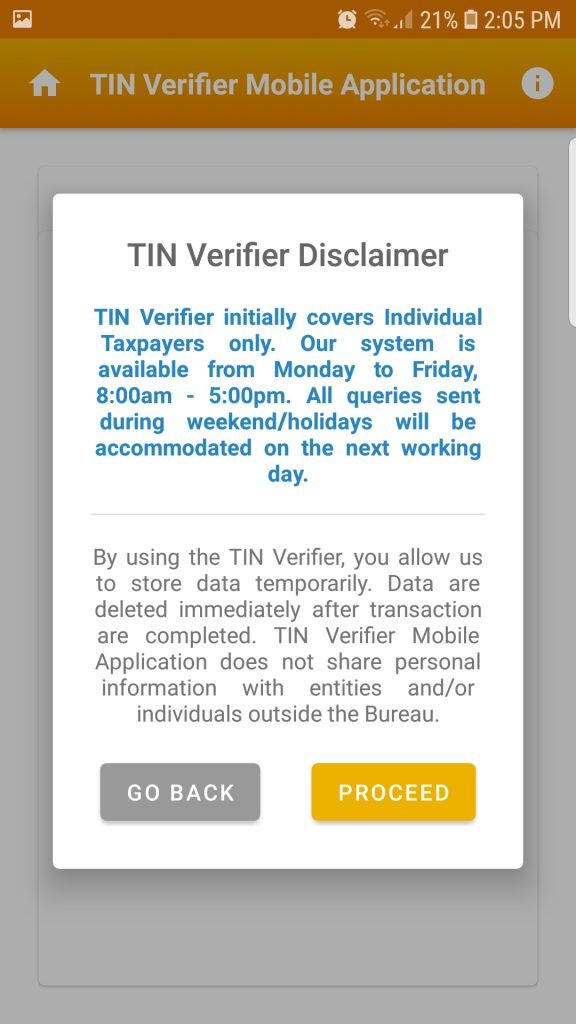 5. Click on TIN Validation or TIN Inquiry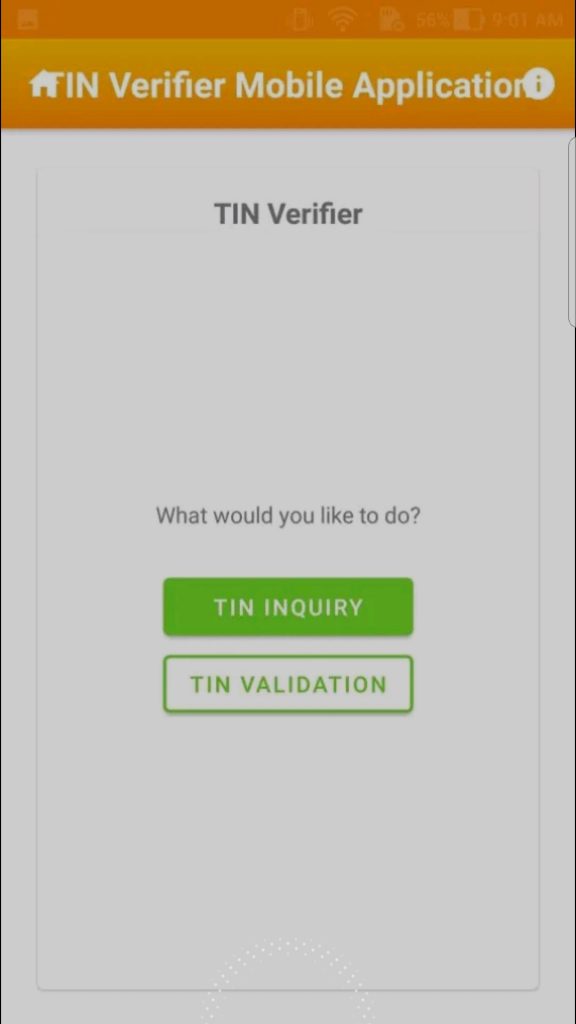 After clicking the Proceed button, you'll see two buttons: TIN Validation or TIN Inquiry. Clicking on either of these will take you to a page that asks for more information.
TIN Inquiry button will take you to a page that asks for your name, birth date, address, civil status, spouse name, and a selfie with a valid Government ID. The same details are required for TIN Validation requests plus your TIN.
Provide the needed information and wait for your TIN to be validated.
---
BIR launched the mobile app last January as part of the bureau's digital transformation program. The development of the mobile application is one of the Bureau's efforts in its digital transformation by giving our taxpayers a convenient way and alternative in availing of the TIN validation service instead of going physically and queueing in the BIR district office.