Move-In Fees: What are those?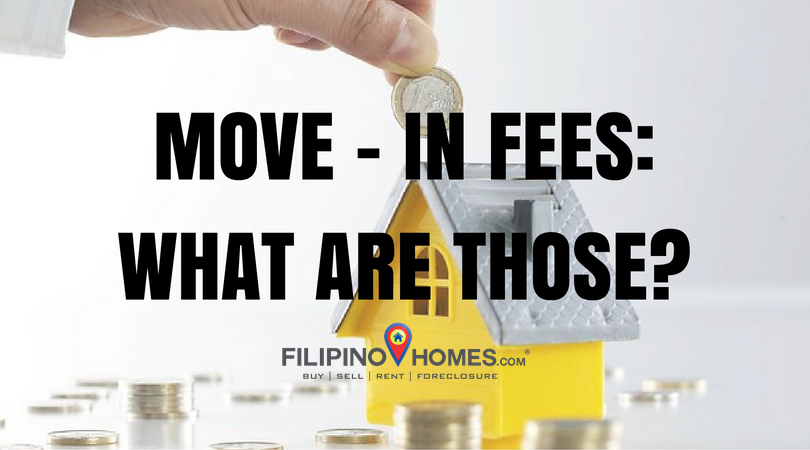 Looking for a new home and moving into one is both an exciting and stressful time. There are a lot of considerations, and details to look into. On top of all the fees, and expenses you will have to prepare for are miscellaneous fees that you will need to settle before actually moving into your dream home. One of these fees might be the Move-In  Fees.
What is a Move-In Fee?
Move-In Fees is an amount paid by the homebuyer to the property developer before the property is officially turned over to him/her.
The homebuyer should request for a proper project briefing before making reservations because there are a lot of factors the homebuyer should be aware and should ask details for. He/she should request for a detailed, if preferred or itemized blueprint of the property to know how much money he will be spending to purchase the property.
The move in fees of developers in the Philippines is different from one another, depending on the projects or classifications of properties and the developers for the property. In General according to REB Clint Paul Plantas of Cagayan de Oro said;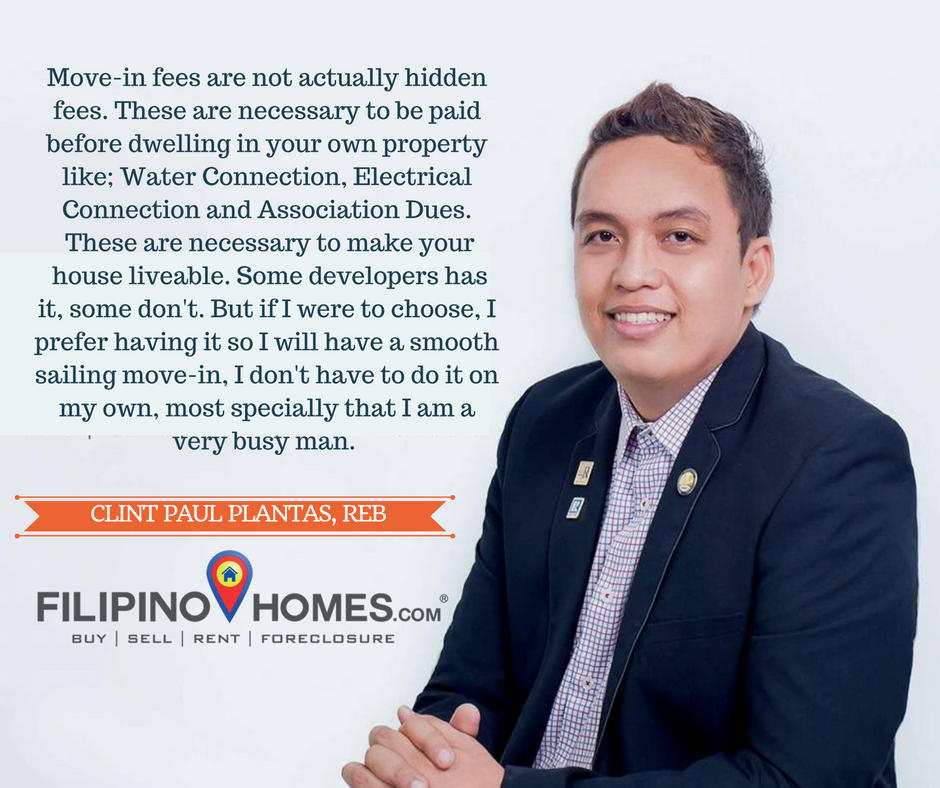 These are the necessary fees to be paid before dwelling in a unit which might include: Water Connection, Electrical Connection and Association Dues.
Water Connection – if the subdivision/project have their own water system, or they have a preferred provider. They have special negotiations with the company to set it all up for their clients. The homeowner will just have to pay for the fees.
Electrical Connection – just like water, electrical connections are usually pre-arranged by the developer. The moment the client applies for the connection it will be like a switch on service to activate it for the homeowners. The posts where the connections be activated are already pre-installed for convenience and easy activation.
Association Dues – This is usually a joining fee or advance payment of the monthly/quarterly or annual association fees if you are a homeowner in a subdivision, compound, apartment or condominiums. In condominiums it is called condo dues. It covers the amenity maintenance fees, security fees for the guards and other subdivision maintenance fees. This fee is agreed upon the existing homeowners of the subdivision or community. For new subdivisions or condominiums, association dues or condo dues will be discussed through a general assembly meeting of the homeowners and will be agreed upon through plebiscite.
Ask your agent if the property you're looking into buying a property and ask for Move-In Fees to prepare for it, and won't get shocked when you're told to pay Move-In Fees prior to moving into the property.