OSHDP Affordable Housing Summit 2021: The Home EveryJuan Deserves
Being a first-time homebuyer is pretty intimidating, so we are giving some tips on how to get the most out of your first home buying experience! Learn more home buying tips by joining us on a 2-day 𝐅𝐑𝐄𝐄 summit this coming 𝐍𝐨𝐯𝐞𝐦𝐛𝐞𝐫 𝟏𝟐 𝐚𝐧𝐝 𝟏𝟑, 𝟐𝟎𝟐𝟏 as the Organization of Socialized and Economic Housing Developers PH (OSHDP), together with The Global Filipino Investors (TGFI) brings you "OSHDP Affordable Housing Summit 2021: The Home EveryJuan Deserves."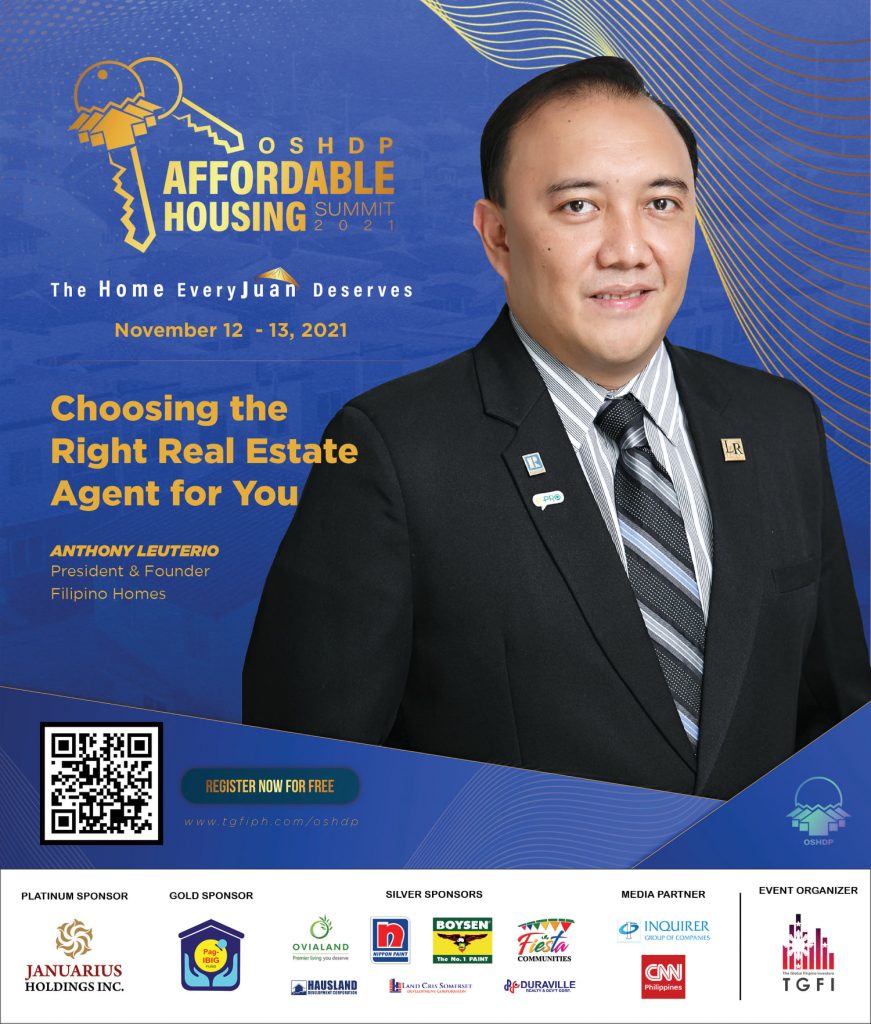 Anthony Leuterio, CEO and Founder of Filipino Homes is one of the 30+ industry experts who will discuss what you need to know in building your house, home financing, best housing solutions, policy, regulatory, and industry updates, and many more!
Anthony Orais Leuterio is the President and Founder of several companies under the Leuterio Realty & Brokerage Group has made real estate in the Philippines more prominent and much attractive to buyers. He has been a recipient of over 500 awards and accolades.
He is the first E-pro Certified Broker in the Philippines certified by the National Association of Realtors. One of his brainchild innovations is the establishment of the biggest rental website called Rent.ph, which is now helping millions of customers needing to rent properties, as well as property owners offering rental services.
Get the chance to learn how to find the best agent as he will talk about "Choosing the Right Real Estate Agent for You."
Haven't signed up yet? To register, visit the event website here: www.tgfiph.com/OSHDP