5 Must-See Feasts and Festivals in Pagadian City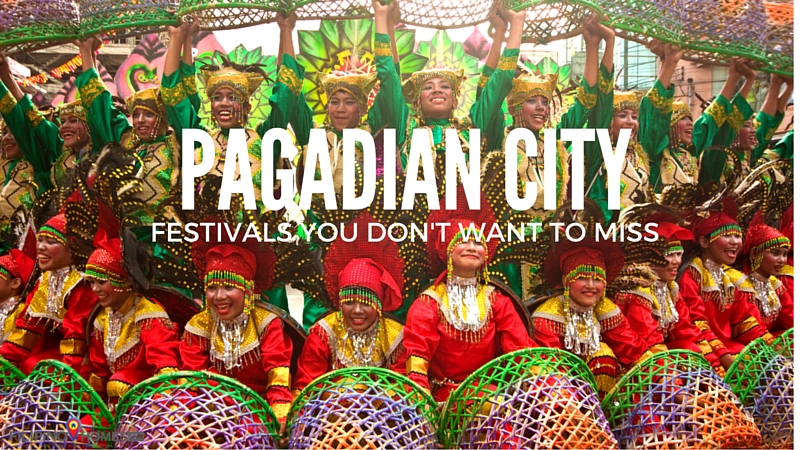 Photo by Zoom Morales.
Pagadian City is a melting pot of rich cultures. Like many cities in the Philippines, Pagadian hosts a number of festivals throughout the year. Here are some of the festivities and events in the city worth considering when scheduling a trip to this part of Western Mindanao.
Pasalamat Festival
3rd Sunday of January
Pagadian City celebrates its fiesta every third Sunday of January in honor of its patron saint, Sto. Niño (the Holy Child Jesus).  It is officially named Pasalamat Festival, and it coincides with Cebu City's Sinulog Festival.
Pasalamat Festival is highlighted with a fluvial parade (regatta), trade exhibits, the Mutya ng Pagadian beauty pageant, carnival shows as well as a civic military parade.
Araw ng Pagadian
June 21
Pagadianons celebrate the Araw ng Pagadian every June 21 in commemoration of its founding as a chartered city. It is a week-long celebration highlighted by a sports fest, banner raising ceremony, trade fairs, Miss Pagadian beauty contest, and other activities. An anniversary program at the city hall concludes the celebration every 21st of June.
Zamboanga del Sur Anniversary
September 17
As the capital of Zamboanga del Sur province, Pagadian City hosts the annual provincial celebration in September. The mother province's anniversary celebration is marked with agro-trade exhibits, a civic-military parade, cultural presentation and sports competitions.
Megayon Festival
September 11-17
The Megayon Festival is a week-long celebration that coincides with the Zamboanga del Sur anniversary in September. It honors the tri-people settlers of the province: the Subanens, Bangsamoro Muslims, and Christians. In the Subanen tongue, "megayon" means unity and solidarity. It was officially established on August 3, 2006, as the celebration of the founding of the province through Provincial Ordinance No. 016-2006.
A showcase of three distinctly different cultural heritage in songs, dances, rituals of peace, food and crafts, Megayon Festival's main goal is to foster unity and understanding among the three cultures. Organized environment-related activities, peace and development forum, and indigenous sports competitions are also being held.
Chinese New Year
Based on the Lunar calendar
Pagadian City also officially celebrates the Chinese New Year. This was initiated by then  Mayor Samuel S. Co who assumed office in 2004. It honors the local Chinese community which had contributed significantly to the local economy.
Lovette Jam is a founding member and blogger of Filipino Homes. She is a freelance digital media professional. With a Masters in Business Management degree and Hubspot certification on Inbound Marketing, she currently works as a social media manager, project manager, and digital consultant.
Lovette Jam is also the founder of Iligan Bloggers Society, Inc. She authors the travel blog Travel Jams and lifestyle blog Lovette Jam.