What Are The Different Real Estate Professionals?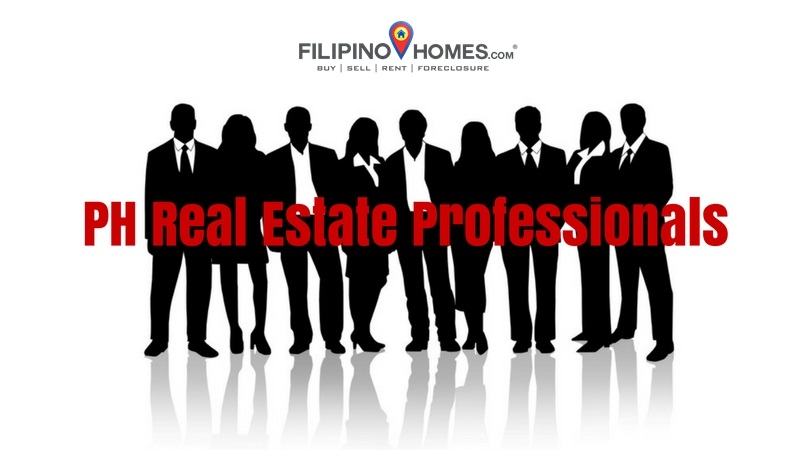 In your quest for a new home you'll find yourself interacting the most with a real estate agent. These are a licensed professionals, authorized to negotiate and carry out the sale of real property on behalf of a buyer, a seller—or sometimes both simultaneously. Here is a helpful guide on different roles real estate professionals play, and their role in helping you find, and buy or sell your property.
Real Estate Consultant is a duly registered and licensed natural person who, for a professional fee, compensation or other valuable consideration, offers or renders professional advice and judgement on: acquisition, enhancement, preservation, utilization or disposition of lands or improvements thereon. (According to RESA Law)
They provide research, analysis and advising services to clients. Their clients are mostly construction developers, but also investment banks, materials producers, mortgage lenders, builders and property investors. They also provide services to many types of business or investors and can either work for an established firm that already provides these services or start your own business.
Real Estate Broker is a duly registered and licensed natural person who, for a professional fee, commission or other valuable consideration, acts as an agent of a party in a real estate transaction to offer, advertise, solicit, list, promote, mediate, negotiate or effect the meeting of the minds on the sale, purchase, exchange, mortgage, lease or joint venture, or other similar transactions on real estate or any interest therein. (According to RESA Law)
Together with the help of sales agents/salespersons, they assist clients buy, sell, and rent properties. In the Philippine set-up, it is a common perception that brokers and agents almost do the same type of work. However, Brokers are licensed to manage their own real estate businesses with their own necessary training, education, and experience. They are armed with legal requirements such as: passing the government examination for brokers, NBI clearance, surety bond, and secures necessary certificates, and undergoes Continuing Professional Education and is properly guided by Code of Ethics required by the Professional Regulation Commission (PRC). Some licensed brokers choose not to run their own firm and choose to work as agents for another broker and in that broker's firm. These people are called associate brokers.
Real Estate Appraiser is a duly registered and licensed natural person who, for a professional fee, compensation or other valuable consideration, performs or renders or offers to perform services in estimating and arriving at an opinion of or acts as an expert on real estate values, such services of which shall finally be rendered by the preparation of the report in acceptable written form. (According to RESA Law)
Real estate is appraised to determine many types of values—assessed value for tax purposes, investment value or present value for potential investors, "book" value of accounting purposes, rental value for income projections and insurable value. Real estate appraisers are the ones who determine the value of properties. Appraisers need to know acceptable principles of appraisal and related information. They need to have practical experience, technical education, good judgment and some knowledge of mathematics, accounting and economics.
Real Estate Assessor is a duly registered and licensed natural person who works in a local government unit and performs appraisal and assessment of real properties including plants, equipments, and machineries essentially for taxation purposes. (According to RESA Law)
Real Estate Assessor assessors of real estate estimate the value of land and the buildings on the land usually before it is sold, mortgaged, taxed, insured, or developed. Although assessors of real estate work in offices, they often spend a large part of their day visiting properties. Most work full time during regular business hours.
Real Estate Salesperson or Sale Agent is a duly accredited natural person who performs service for, and in behalf of a real estate broker who is registered and licensed by the Professional Regulatory Board of Real Estate Service for or in expectation of a share in the commission, professional fee, compensation or other valuable consideration. (According to RESA Law)
A Real Estate Salesperson must work under a real estate broker. Real estate agents are associated with a real estate broker and act under that broker's authority.  No examination is required for real estate salespersons as stated by RESA law but there are minimum requirements the applicant must possess.  Real estate salespersons has a vital role that contribute to the well-being of the real estate business and industry. As you look for a home, you'll probably work primarily with a real estate agent. Real estate agents can represent the seller of a house, the buyer of a house, or both.
The good news is, all of this professionals are here in Filipino Homes. You can search for this legitimate and well trained real estate professionals in our website. You can search for them base on your preferred locations. You can contact them directly through email or through their mobile.
We hope you'll find this useful, for more more useful tips you can search for related articles on the right side of this page or simply click here.