Why Invest In Real Estate Property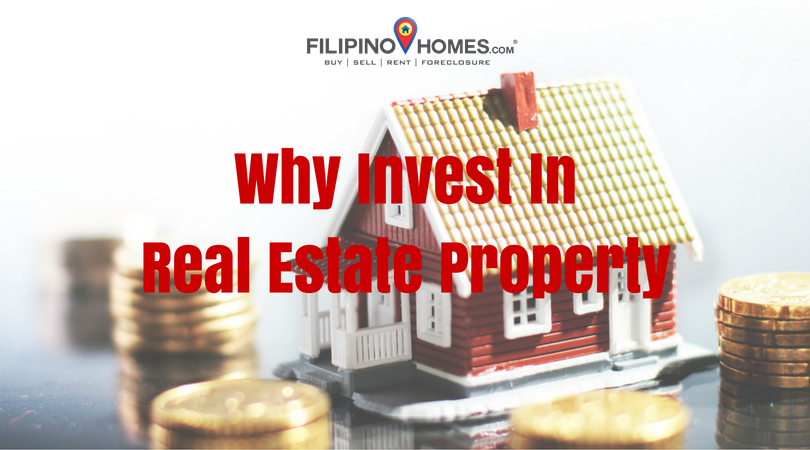 Investing in real estate property involves purchasing, ownership, rental and/or the selling of real estate for profit. Real estate investing is not investing when there is no profit involved. It is common for investors to own multiple real estate properties of which may serve as a primary residence, while the others are used to generate rental income and profit.
Here are some of the reasons why you should start investing in real estate property:
Easier To Understand
It can be difficult to understand everything when you're new to investing. Many types of investments rely on abstract concepts and complex algorithms which can difficult to understand. Real estate, on the other hand, involves a purchase of physical property and use it to make profit and earn from it. Investing in real estate can be much easier to understand than complex investment that involves financial literacy to some extent.
Improve It's Value
Unlike other forms of investment that relies on the stock market or on inflation, real estate property investments are directly under your control. Though you can't control demographic, economic changes or calamities,  you can, however, control things related to the physical property and tenants. With good management, you can tangibly improve the value of your investment and build wealth though your profits.
Good Hedge Against Inflation
A hedge is an investment to reduce the risk of adverse price movements in an asset. Real estate is one of the few assets that reacts proportionately to inflation. As inflation goes up, housing values and rents go up. Though real estate in general is a good hedge against inflation, rental properties that are re-leased every year are especially effective. Monthly rents can be adjusted upward in inflationary periods making real estate the best ways to hedge against inflation.
Financed and Leveraged
Real estate investments purchased with hard money or a mortgage can be structured in ways that are rather safe and fewer risk of loss of money. It is affordable, so that large purchases can be made with a relatively small initial investment. The result is a hard asset that appreciates year-over-year.
There are advantage and disadvantages to investing in real estate property like any other investments. It is within the investors diligence to research and work alongside industry experts sound advise. Make sure to read, and do your research if you're looking into Real Estate Property investment.