Introducing the Capital City of Aklan
Kalibo / Calivo
Source:https://www.youtube.com/watch?v=5XarrN3dDjo
Kalibo is the capital of Aklan, located in the north-west of Panay. It is the main transportation hub of the Island of Boracay. The municipality is known for the Ati-Atihan festival and for the semi-urban and multi-awarded mangrove forest, the Bakhawan Eco-Park. As of 2015 census, it has a population of 80,605 people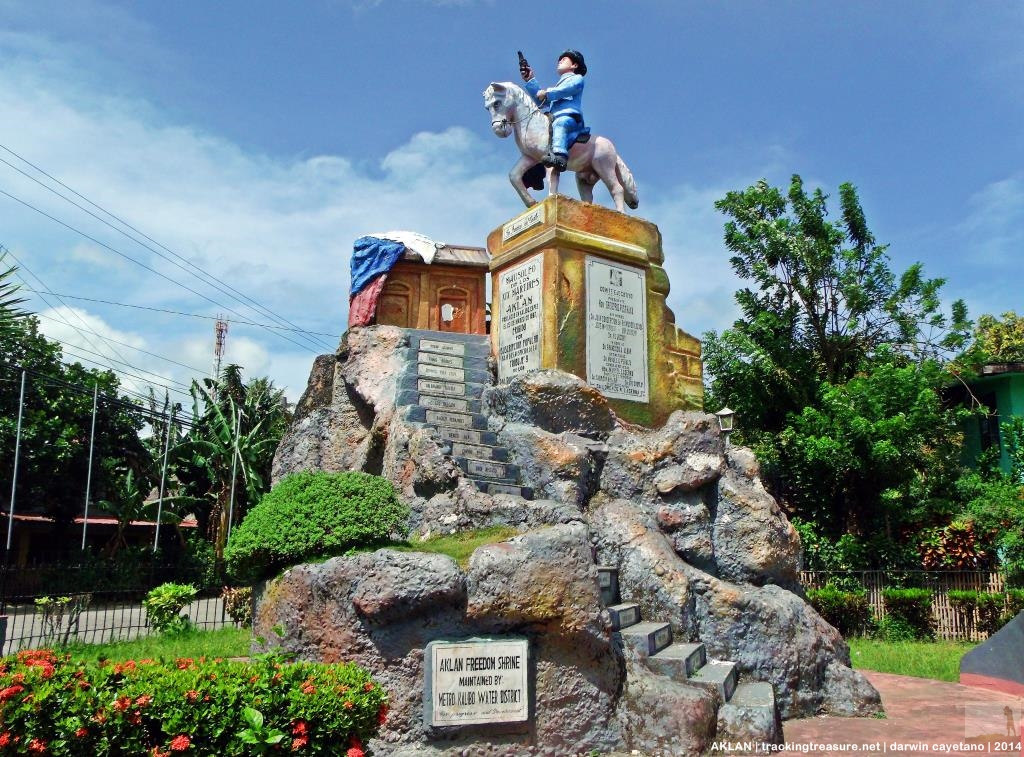 Freedom Shrine
A few blocks from Pastrana Park, you will find Kalibo's main public park. This park is a revered shrine dedicated to Aklanon freedom fighters. The most prominent figure in the Aklan Freedom Shrine belongs to General Francisco del Castillo, a close associate of Andres Bonifacio. This Aklanon Katipunero was tasked by Bonifacio to establish Katipunan in Panay Island.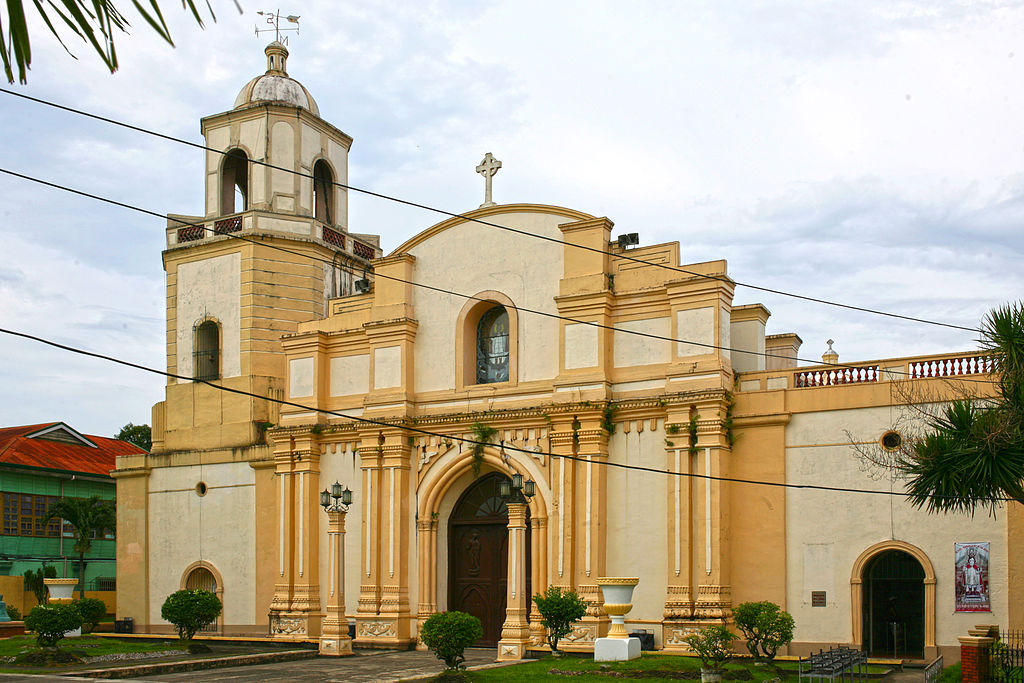 St. John the Baptist Cathedral
The structure of St. John the Baptist Cathedral, also known as Kalibo Cathedral, was originally constructed in 1804 by the Augustinians after moving from its old location in Barrio Laguinbanwa in Numancia. Kalibo Cathedral is home to one of the two shrines in Aklan -- the Shrine of Santo Niño, which draws multitudes of pilgrims wanting to join the celebration of its feast every third Sunday of January.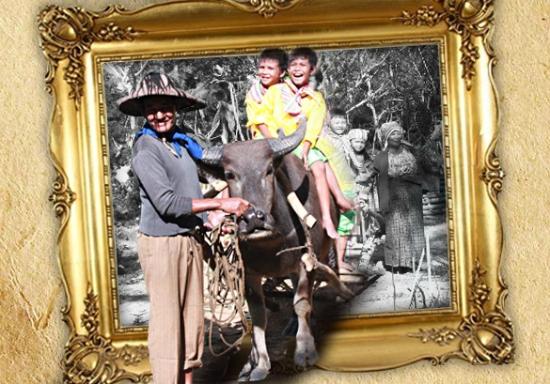 Motag Living Museum
The Motag Living Museum offers a fun, informative and interactive adventure for the whole family. You will see traditional farming methods in action; try your hand at ploughing, harrowing, planting, threshing, pounding and then cooking rice.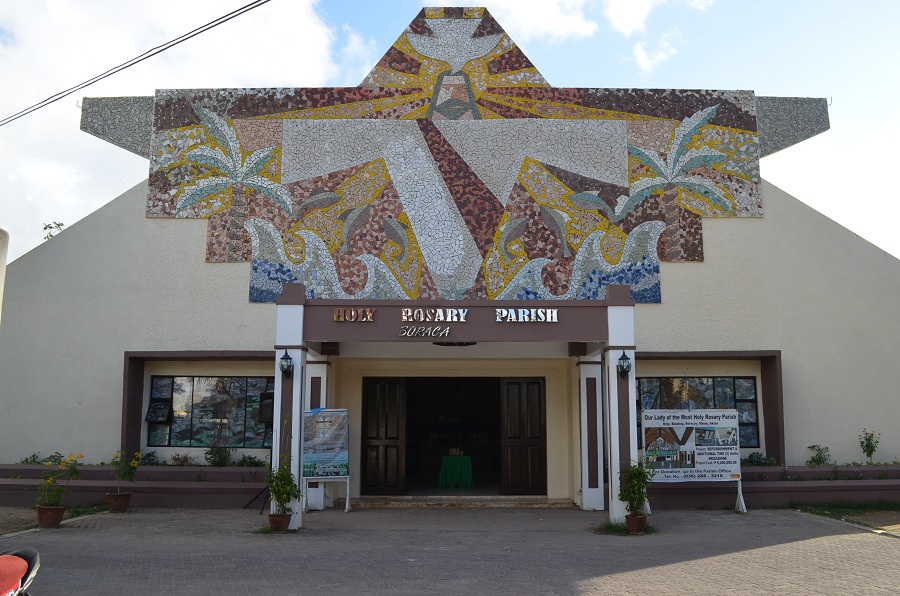 Our Lady of the Most Holy Rosary Catholic Church
It's not just an ordinary parish church but a shrine, which means that the faithful from anywhere can make their pilgrimage here. It is one of the two diocesan shrines in Aklan the other one is the Shrine of Santo Niño at the Kalibo Cathedral.
Source: https://en.wikipedia.org/wiki/Kalibo
Ati-Atihan Fiestival
The Ati-Atihan Festival is a feast held annually in January in honor of the Santo Niño (Infant Jesus), concluding on the third Sunday, in the island and town of Kalibo, Aklan in the Philippines. The name "Ati-Atihan" means "to be like Atis" or "make believe Ati's". Itas were the primary settlers in the islands according to history books. They too are the earliest settlers of Panay Island where the province of Aklan is situated.
The festival consists of tribal dance, music, accompanied by indigenous costumes and weapons, and parade along the street. Christians and non-Christians observe this day with religious processions. It has inspired many other Philippine Festivals including the Sinulog Festival of Cebu and Dinagyang of Iloilo City, both adaptations of the Kalibo's Ati-Atihan Festival, and legally holds the title "The Mother of All Philippine Festivals" in spite of the other two festivals' claims of the same title.

Source:https://en.wikipedia.org/wiki/Ati-Atihan_festival
BAKHAWAN ECO-PARK AND RESEARCH CENTRE

Baranggay New Buswang, Kalibo
In Kalibo, Aklan, a joint group of Kalibonhons converted a mudflat into a mangrove forest as the town's first line of defense against strong surges.
MUSEO IT AKEAN

Martelino Street, Kalibo, Aklan, 5600
The Aklan Museum is a repository of the province's history and heritage. Protected within its halls are many historic and cultural artifacts that showcase the unique and colorful history shared by the people of Aklan.
SAMPAGUITA GARDENS

506 Rizal Street | New Washington, Aklan, Kalibo, Aklan Province, Philippines
The center of the gardens is Jojo's Christmas Cottage which is a Victorian cottage that offers an Everyday Christmas Experience.
BORACAY ISLAND

Toledo-Tabuelan-San Remigio Road, Balamban, 6041 Cebu
Is the paradise Island of the Philippines. It is renowned worldwide for its fine and lovely palm fringed sugar-fine white sand beaches, azure waters, coral reefs and rare shells. Its area is 1083 hectares consisting of three barangays namely Balabag, Manok-manok and Yapak.
INGUS-INGUS HILL

Dona Modesta Singson Gaisano, Cebu City, 6015 Cebu
During the time of the Spaniards, it served as a lookout for approaching Moro pirates that used to maraud coastal villages. Underneath the hill is a cave, which according to folktales, was used as an ambuscade of English pirates, bucchaneers, and other plunderers of Spanish galleons carrying precious cargoes.
TINAGONG DAGAT

Pico Osmeña, Badian, Cebu
"Hidden Sea",is approximately. 8 keyframes. long and 4 kms. wide , between Altavas and Batan, partly hidden from Batan Bay by two islands, fringed with mangroves, thick undergrowth and rocky beach.
This place is known for its foot bridges that connects the islets together.
×
×
×
×
×
×
×
×
×
×
×
×
×