7 Self-Care Tips to Cope with Isolation and Stress During COVID-19
The outbreak of coronavirus disease 2019 (COVID-19) has raised stress and anxiety levels. There is much uncertainty surrounding this pandemic, strict government measures, and there is no clear timeline as to when this will end. Many of us are under Enhanced Community Quarantine and may experience feelings of isolation, boredom, anxiety, stress, and panic. In ensuring we give our best care to the ones closest to us, it's important that we don't forget to take good care of ourselves as well. Self-care is crucial, especially during this difficult period.
Here are some self-care tips you can do as you #StayAtHome:
1. Take care of your body.
Practice good hygiene. Exercise regularly. Get plenty of sleep. Eat healthy, well-balanced meals. Keep a consistent schedule for meals, exercise, and bedtime. Establishing a routine can also help you feel more in control.
2. Express yourself.
Take a few minutes to tune in to your feelings and pause and reflect. Acknowledge your feelings. Remember that it's okay to not be okay. Find a way to express yourself. Keep a journal in whatever form you are comfortable with to help you cope with your feelings. You can keep a diary, blog, record a video, or make a scrapbook. Find the format that works best for you, and do it.
3. Stay informed.
The feeling of not knowing may cause added stress and anxiety. Watch, listen or read the news for updates from reliable sources. Be aware, however, that there may be fake news and fearmongering attempts out there, especially on social media. Make sure to validate your sources and turn to trusted sources of updates and information.
4. Avoid too much exposure to the news.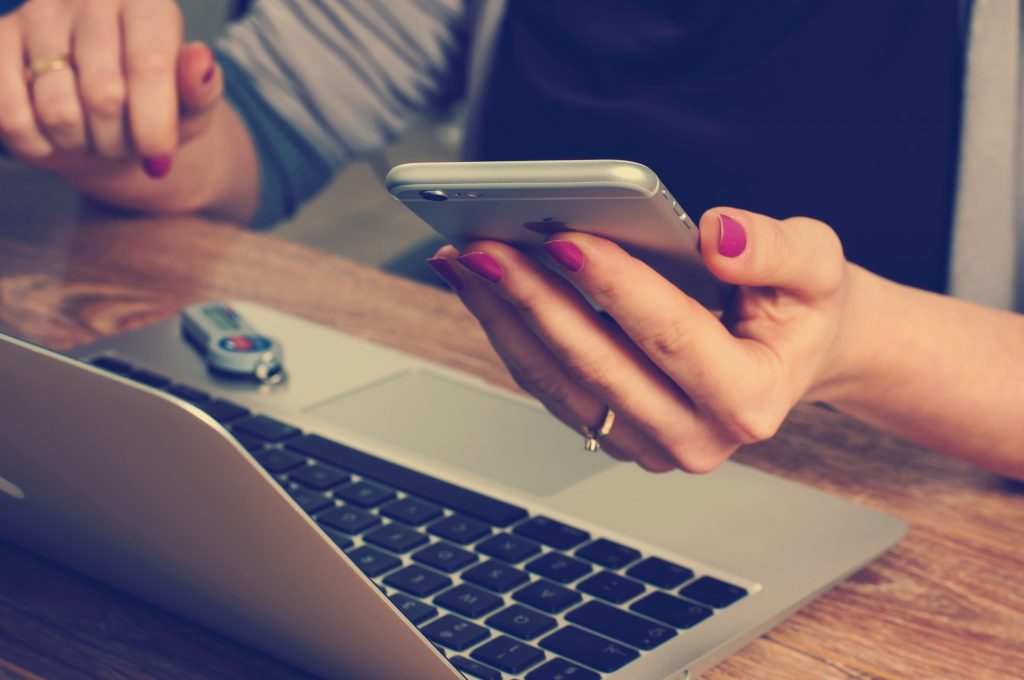 It can easily be overwhelming and unsettling to constantly see, read, or hear about the crisis. Take breaks from watching, reading, or listening to news stories. Try to turn off your radio, TV, and social media once in a while. If you can work from home, return to "normal life" as much as possible and check for updates between breaks.
5. Take breaks.
Take deep breaths, stretch, meditate, or take a short walk (around your house if you're under enhanced community quarantine). Try to do activities you usually enjoy. Catch up on your reading list, binge-watch your favorite show on Netflix, or sing to the top of your lungs. You don't necessarily have to be "productive" all the time. You need to rest.
6. Connect with others.
Humans are social creatures. Bond with your family or keep in touch with your friends online. Share your concerns and how you are feeling. Maintain healthy relationships and build a strong support system.
7. Seek help when needed.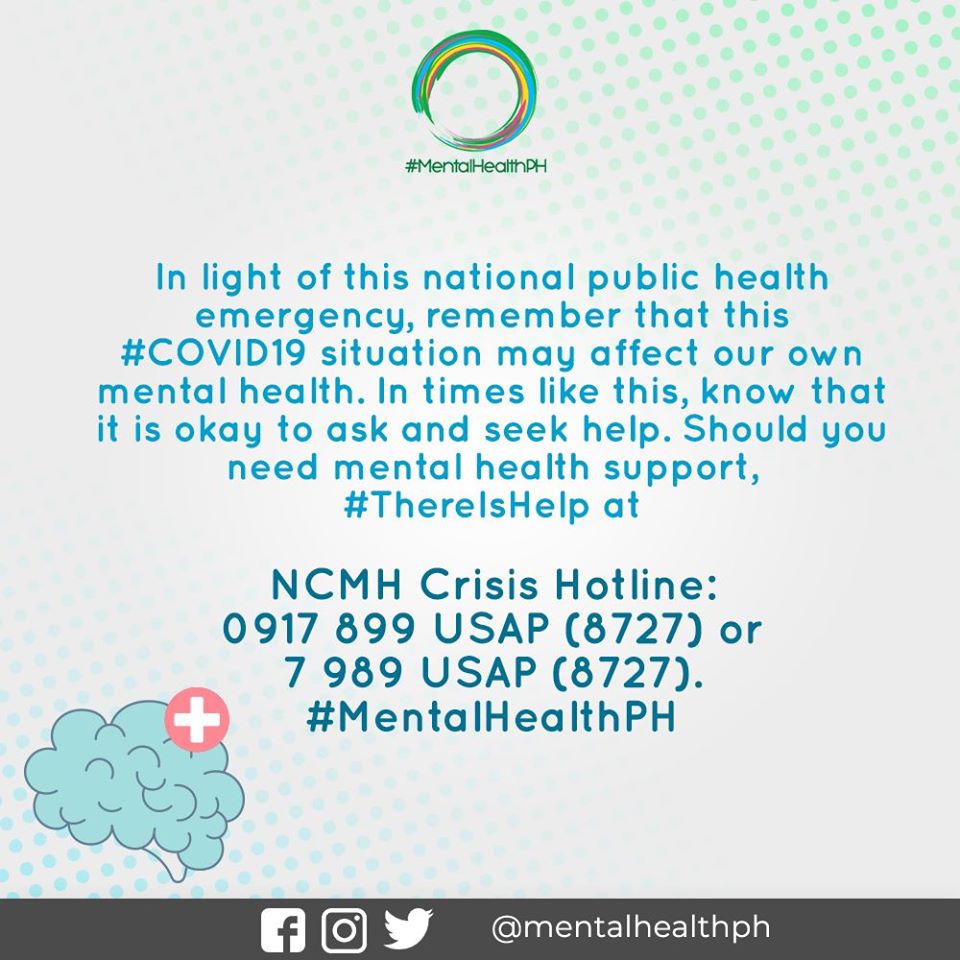 If distress impacts activities of your daily life for several days or weeks, you may need a professional to speak with. Call the National Center for Mental Health hotlines: 0917-899-USAP (8727) or 989-USAP (8727).