7 Video Editing Apps for Real Estate Agents Using Only Smartphone
Looking for video editing apps for your social media posts? No worries! We got you covered.
For many real estate agents and marketers, social media marketing can seem like a constant struggle, especially when you are trying to mimic the viral content of popular Youtubers or Influencers. The effects, transitions and the process seems laborious.
But today, with the growing trends of social video apps like Tiktok or Dubsmash, you don't have to confine yourself to a desk to create compelling video contents and be viral. You can shoot on the spot and craft great content within minutes from almost anywhere in the world using your smartphone and a bit of creativity. These video editors will allow you to capture and cut videos, trim clips, add soundtracks, apply various effects, and many more options to produce magical memories right on your mobile phone.
So without further ado, here are 7 video editing apps that can make you look like a pro using only your phone.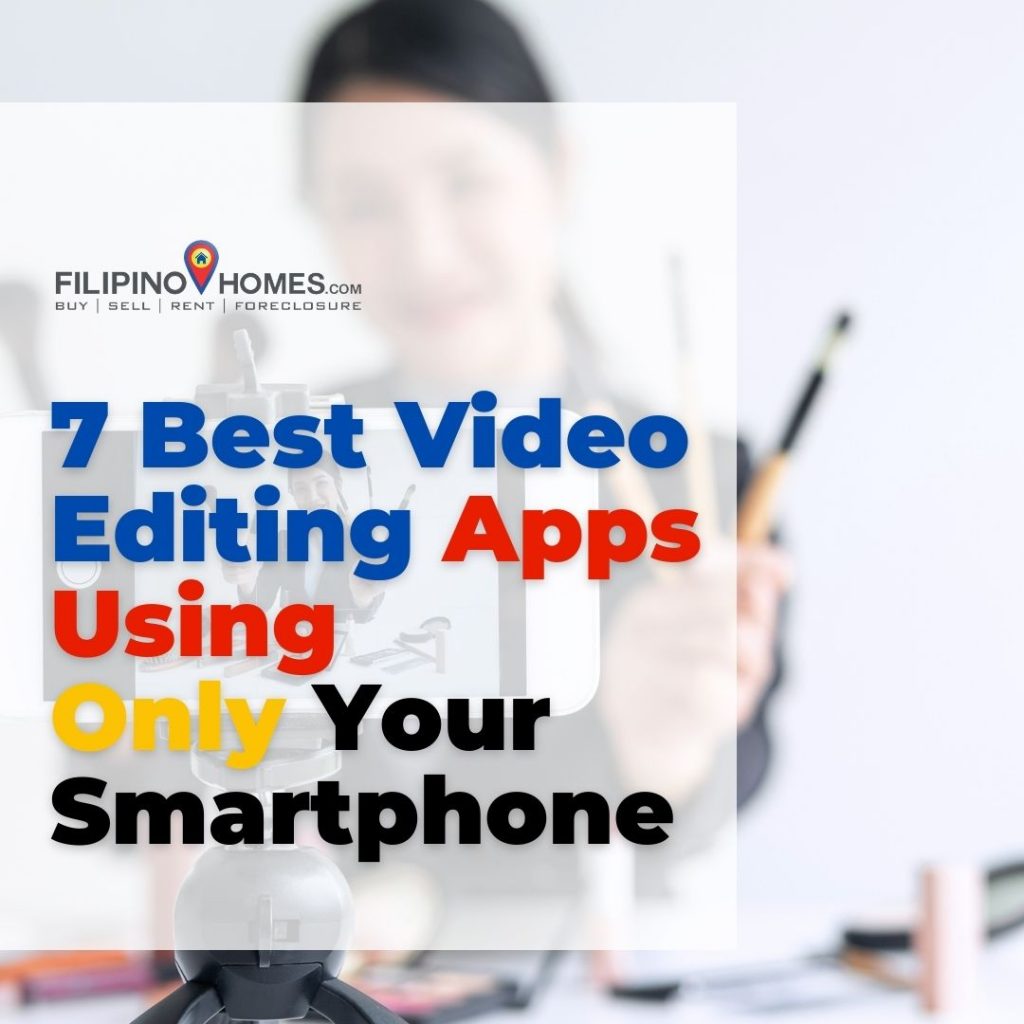 #1 VivaVideo
VivaVideo is such a comprehensive video editor app that helps you create professional-looking video recordings in a few simple moves. This is why many people consider VivaVideo as the best among video editing tools on phones or tablets.
VivaVideo also offers tons of features and gives you plenty of inspiration to play with it. In fact, it has intuitive editing options that enable you to merge recordings as well as it supports multiple capture modes and the selfie camera with beautifying effects. It's amazing that VivaVideo is free and it doesn't add a watermark or limit.
Download VivaVideo for Android
#2 KineMaster
KineMaster is a great video editing app for creating, editing and filming Youtube videos. It supports multiple layers of video, including text, audio, images, and transition effects. With this, you can have supreme control over their videos especially when it comes to trimming them.
Furthermore, this app brings professional-quality video editing features to mobile. It has the ability to produce immersive audio with built-in Equalizer presets, with premium features that allows you to level up your content.
Download KineMaster for Android
Download KineMaster for iOS
#3 Quik
Quik (as the name suggests) is a quick and easy video editing app by GoPro that allows anyone with an Apple or Android device to quickly and easily piece together images and videos and make captivating movies. Even if it's only a few seconds long, Quik can make the difference in how engaging your content is. It also offers a huge selection of templates that you can individually customize to make it look as though hours of editing and design went into each video.
#4 Splice
Splice is kinda similar to Quik however, it's only available for Apple users and is great for those who want a bit more granular control. It has a very intuitive interface, but it doesn't do everything for you just like Quik does. You can load in your clips, and then you start trimming them down and reordering. You can choose your own transitions between clips, you can add filters to individual clips and so on.
#5 iMovie
If you're an iPhone user, then this app is right for you. iMovie combines all your video, photos and music together with animated titles, filters or sound effects into a beautiful filmy or Holywood-ish video content like never before. The app makes it ridiculously easy to splice together shot footage and lets you do even more granular edits. There's also a wide selection of soundtracks and transition tools to help you stitch things together.
#6 Canva
Although Canva has been a popular graphic and photo design tool for years, it's also used by individuals and marketing professionals to create interactive GIFs and edit video for IG stories, IGTV, and social media ads. Canva rolled out Canva Animator, which gives its users the ability to create the same beautiful posts that can now be animated with six different effects. This feature is great when you avail its premium bundle. And it's worth the investment!
#7 Tiktok
And lastly, the ever popular TikTok. TikTok is a 15 sec or less video creation app that allows its users to sing, dance, act, or meme to the backdrop of the pre-recorded audio clips. But what's great about Tiktok is that it allows you to create content from different templates and gives you a framework you can play or create within. No wonder why it's getting so much popularity now.
Related post: 5 Social Media Sites for Real Estate Agents this 2021