Food Must Try When in Surigao
Surigao City is on top of the list for places to visit here in Mindanao. I have to admit, I haven't been to Surigao just yet. That is why I'm making this effort to make a research and gather information as to where I should go. Food is one of the things that makes places famous. In Surigao City for example, they are well known for their fresh seafood. Although it doesn't really sound unique for someone who lives in an archipelago, the preparation and presentation is different in every parts of the country.
So here's a list of homegrown food and restaurants in Surigao that we should try.
Where to Eat in Surigao City?
Same Place

Same place is known for its barbecue. They say they have the best barbecue in town, a favorite of both locals and tourists.

Fiesta Surigao Resort

It's a resort with an in-house restaurant. It's known for it's very nice view and fresh seafood dishes. Located at Sitio Dacuman, Brgy. Ipil.
Pasalubong Options in Surigao
Pasalubong is a Filipino way of giving gifts to friends or families after a vacation or travel. It is a Filipino culture where you bring home delicacies from where you've been or where you're from to your host (if you're living in with someone who is from that place) or friends and relatives.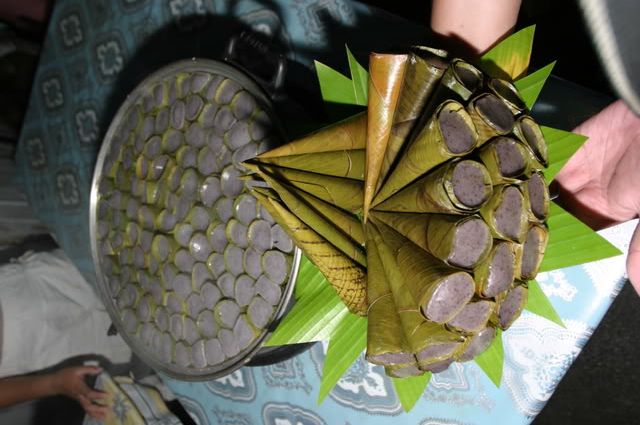 In Surigao they have this famous kakanin called "sayongsong". Sayongsong is a kakanin wrapped in banana lives that tastes like "puto" or rice cake. This can easily be found in public markets, food stalls and "pasalubong" shops around the city.  Marbie's Store serves the best sayongsong in surigao. It's a small store near Mabua Pebble Beach.
Another one is "Poot-poot Ginamos". In Mindanao, ginamos is a peace of heaven. Although it doesn't smell good to many, it taste good most specially when paired with the fresh seafood, banana or other Filipino dishes. Poot-poot is an endemic species of tiny fishes that is found only in the Philippines. It's a fermented fish sauce sold in a jar which cost less than a hundred pesos. In other parts of the country people call it bagoong.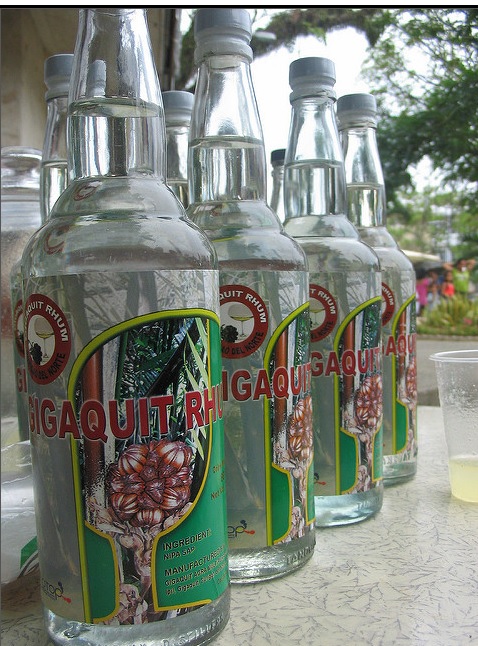 Gigaquit Rhum is one of the most popular native beverages in Surigao. Its a flavourful beverage that is fermented in a Sasa tree. It is a bit similar to "tuba" but is tastier. Tuba is fermented in a coconut tree. They are now packing it for international export.
Charmaine Xy-Za Yape is a founding member and a blogger of Filipino Homes. She is also a PRC and HLURB Registered Real Estate Professional and a Licensed Financial and Investment Advisor. She is an International Realtor member. She is a Hubspot certified in Inbound Marketing. She is also the co-founder of Iligan Bloggers Society, Inc.