Homegrown Food Places in Gensan
GenSan is everything TUNA. And when you talk about TUNA we thought of GENSAN and vice versa. It is indeed the "TUNA Capital of the Philippines". But other than TUNA what else is in GenSan that we should try? Homegrown Food Places in GenSan is a must try. Promise!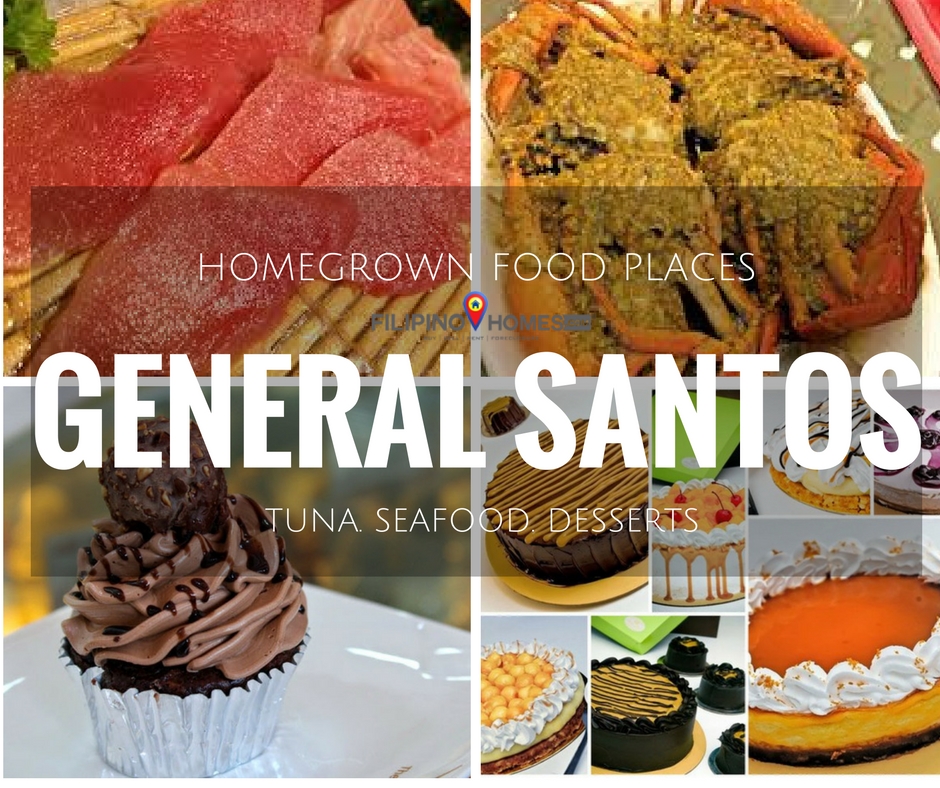 I've been to GenSan for quiet a few times, and in every visit there's always something new worth trying. My first visit was during the Blogfest SOCKSSARGEN 2.0. During that trip it was indeed TUNA overload. Everywhere we go TUNA is served. My recent visit though gave me the opportunity to explore GenSan by foot. Visiting the touristy places and must visit destinations more. Although it was still in a conference I extended my stay for 3 days just to experience Generals hospitality.
FOOD TRIP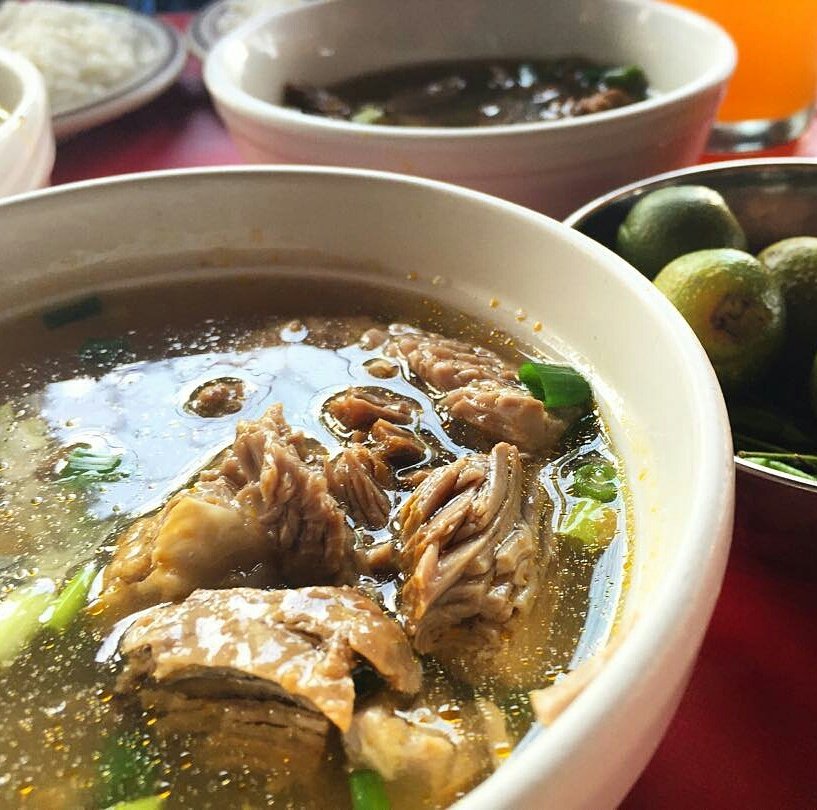 Aweng's Balbacuahan

Aweng's Balbacuahan is a road-side eatery (karenderia)in Gensan that is known for their tasty Balbacua (slow cooked beef broth). Every motorist in Gensan knows this place, it's cheap it's clean it's tasty. It's located at Brgy. Calumpang General Santos. Each serving costs Php 25.00 (during the visit)*.

Chicken Hauz

No, they're not known for their deep fried chicken, it's their deep fried chicken skin or chicken chicharon that steals the stage! I know it's that sinful and loaded with cholesterol, but what can I do if it's really that good? It is a best seller, that getting a hold of a pack of it is not that easy. We were advised to call ahead for reservations and drop by for pick up. It's a finger food (pulutan) favorite but I would prefer it with rice. It's located at Dadiangas East and you can call them at (083) 301 0700.

Kalsangi Clubhouse

A visit at Kalsangi Clubhouse requires appointment prior to visit. It's in the Dole plantation, the biggest pineapple plantation in the world is just a drive away from Gensan. Dress code is strictly followed. Preferrably wear cotton shirt, jeans and closed shoes. It is located in Cannery road Polomolok, South Cotabato. You can buy DOLE products for a lower price in their pasalubong store.

The favorite of local businessmen. Ranchero's Grill is famous for a variety of dishes that it made popular in General Santos like baby-back ribs, steamed pompano, pochero, fried quail (pugo), tuna cuisines like grilled tuna jaw (panga), and sizzling tuna belly. Their Honey Dew Melon, Dragonfruit and passion fruits desserts and juices is a must try.

Grab a Crab and Coffee Club 101

The name says it all. They're usually jam-packed on weekends and opens from 11am until 2am in the morning the next day. Grab a Crab is not your typical casual-fine dining restaurant. It's classy yet affordable. They highly recommend trying out their Sliced Marinated Beef Kimchi, Sharksfin Supreme Soup, the Fishlip and sea cucumber soup and the Crab by the Bucket Big (de-boned crab covered with breading infused with different spices to enhance the flavor). Coffee club 101 on the other hand is that portion of the resto where you can enjoy their aromatic coffee blends while using the computers and browsing the mini-library and do your homework after lunch or dinner.

Mix 'N Magic

Mix 'N Magic because after they mix they create magic. Your cakes and desserts go to place in Gensan. Known for it's freshly baked and artistically prepared making it elegant and gastronomically good at the same time. Forget diet when you visit them, just simply enjoy and indulge!

Halal Certified Food and restaurants is important to our Muslim brothers (&sisters), most specially to those who were strictly following Islam and Shari'ah or Islamic Laws. Their best sellers is their Tambilawan Chicken Inasal. It's prepared meticulously that they say it's a healthy version of a favorite Pinoy Chicken Inasal. It is served in big servings too. I am interested to try their Tambilawan's Sizzling Chicken Sisig, i'll try that in my next visit.

Fonti Cafe is a homegrown cafe that serves your favorite coffee brews and desserts. They also serve Filipino favorites like their Native Chicken recipes. Their baked Spaghetti is highly recommended by their loyalists. It's a favorite bring-along for parties and office gatherings. For their coffee treats aside from their version of civet coffee, their signature coffee with virgin coconut oil is a hit. For the sweet tooth loyalists for dine is Fonti's fruit cake, Fonti's Oatmeal Choco Cake and Fonti's Decadent Chocolate Cake. But overall their cakes were most talked about online.

Aunt Ludi Bakeshoppe

Aunt Ludi Bakeshoppe is the first bakeshoppe in Gensan that is halal certified. Aunt Ludi Bakeshoppe is known for it's tasty breads and yummy cakes and pastries. It has been a crowd favorite ever since it came into business. Their versions of Decadence Cake, Pastel Tres Leches, Mango Cashew Torte, Chocolate Concorde, Creme Brulee Cake, Banana Cashew Torte, Dulce de Leche Cheesecake, Strawberry and Blueberry Cheesecake is to die for. Since they opened their Bakeshoppe restaurant in Robinsons GenSan their full meal and pasta choices is a double whammy. It may be placed at the last in this listicle but hey they say, save the best for last!
Tara! Let's all visit GenSan and explore this food haven. I haven't even included yet the Grill options. Chill. See you in the next post!
*Price may change without prior notice.