How to Apply for Building Permit in the Philippines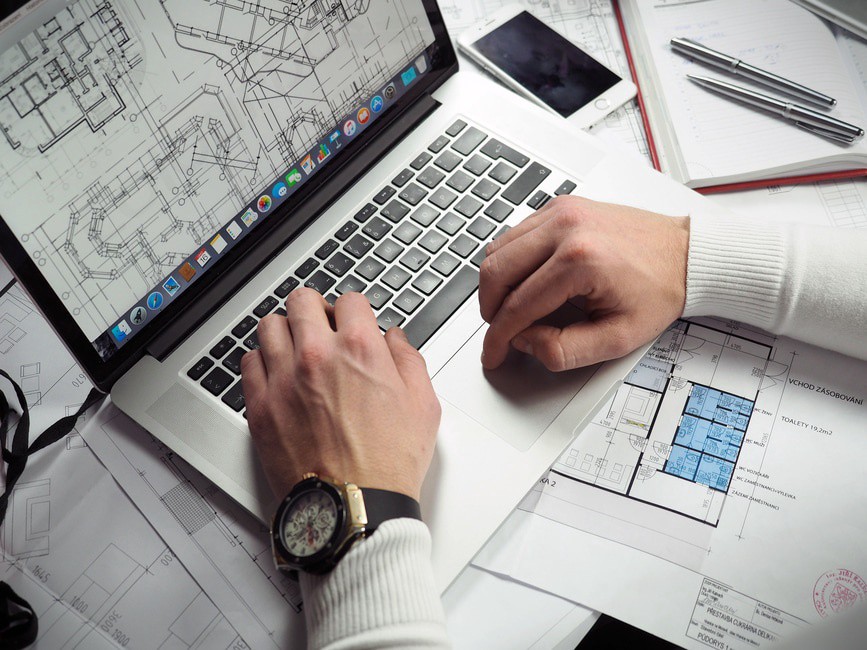 What is a Building Permit?
A Building Permit is a document issued by Department of Building Official that serves as your official consent to commence any construction, demolition, addition, or renovation of your property. This has to be secured before construction will commence.
---
Why Do You Need to Secure a Building Permit?
As part of the Building Permit process, the Department of Building Official will look and analyze your submitted plans to guarantee that your application comply with the National Building Code of the Philippines (PD 1096), Fire Code of the Philippines (RA 9514), and your Local Building Code.
Securing the building permit ensures that the home owner, architects and engineers follow the codes, standards, and minimum requirement for a construction. Proper architectural, mechanical, structural, electrical and sanitary plans should also abide by the codes.
REQUIREMENTS IN SECURING BUILDING PERMITS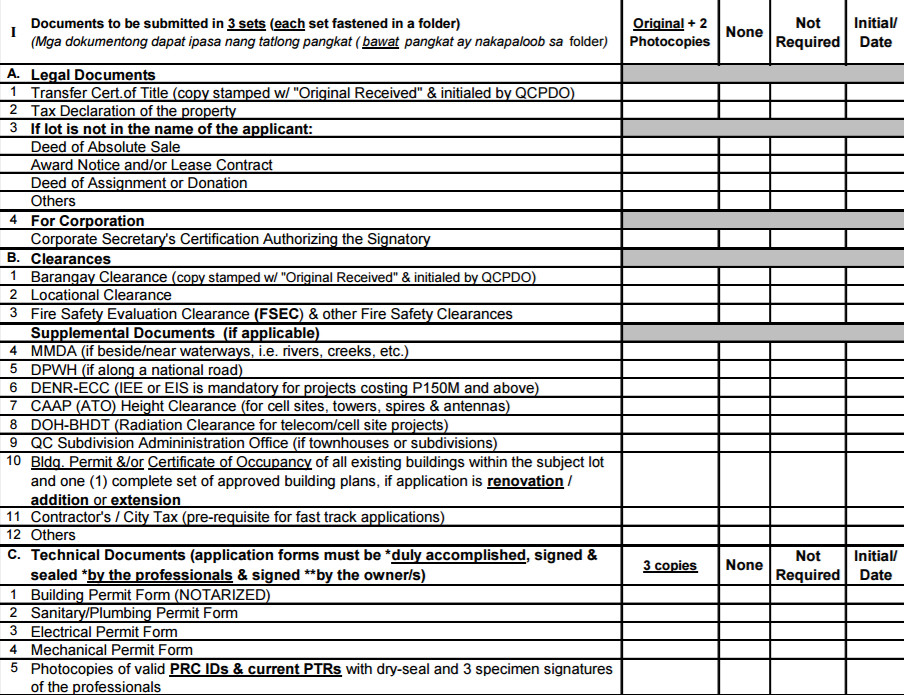 Applicants will be issued a list of requirements to fulfill.
The following are the requirements for securing a building permit:
1. Ownership of the lot property
a. In case the applicant is the owner of the lot where construction will take place:
a1. Certified true copy of Transfer Certificate of Title, on file with the Registry of Deeds.
a2. Tax Declaration
a3. Latest Real Property Tax Receipt
b. In case the applicant is not the registered owner of the lot:
b1. Duly notarized copy of the Contract of Lease or Deed of Absolute Sale
2. Application forms
Properly filled-up application forms duly signed and sealed by engineers concerned:
a. Application for Building Permit (5 copies)
b. Electrical Permit Forms (3 copies)
c. Sanitary Permit Forms (3 copies)
3. Five sets of complete detailed plan
a. For construction of two-storey building:
Structural Design Analysis – signed and sealed by Civil Engineer at every page
b. For construction of more than two-storey building:
Boring and Plate Load Test
Seismic Analysis
Proof of Property
Photocopy of Transfer Certificate if Title (TCT)
Photocopy of tax Declaration of Property-lot (Certified True Copy) – 5 copies
Photocopy of Current Tax Receipt (5 copies)
Copy of License of Engineers and Architects
Photocopy of PTR # and PRC license of all involved engineers and architects
---
PROCEDURES OF SECURING A BUILDING PERMIT IN THE PHILIPPINES
1. Prepare the list of requirements while you secure a checklist and application forms from the Office of the Building Official.
2. Along with the filled out forms and required documents and clearances as outlined in the checklist, submit them to the Office of the Building Official.
3. If the submitted requirements are complete, you will be granted an acknowledgement/follow-up slip.
4. Within 10 working days, you will receive an order of payment from the Releasing Section of the building office. Settle the charge at the cashier's office.
5. After five days, the building permit will be released after the submission of proof of payment (official receipt).
---
FURTHER READINGS:
FURTHER READINGS: