Transportation Guide: Moving Around Tagum City
Tagum City is the capital of the province of Davao del Norte. It is bounded by the Municipality of New Corella in the north, Municipality of Asuncion in the northwest, and by the Municipality of Mawab in the northeast. The City is strategically located at the intersection of three major road systems: (1) Philippine-Japan Friendship Highway which leads to Davao City (Davao del Sur) in the south and the Provinces of Compostela and Agusan in the north, (2) the Davao-Mati (Davao Oriental) road, and (3) the Tagum – Kapalong road which is proposed to connect to Bukidnon in the northwest.
Accessibility is good from the city proper to the various barangays of the City through farm-to-market roads, making the transfer of goods and agricultural products more convenient.
Means of Transportation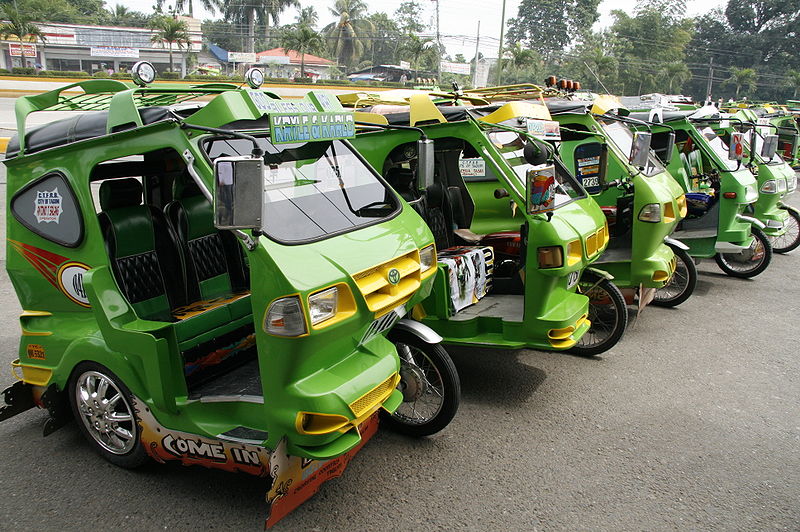 While public utility bus and jeeps are available for transportation to and from the neighboring towns and cities, tricycles (or trimobiles) and multicabs are the main means of transportation within the city proper.
Design-wise, all Tagum City's tricycles are painted in uniform shades of green and yellow. The motorized tricycles can accommodate up to seven (7) passengers. Fare starts at Php 8.00 (~0.17 USD) per head.
Moving Around Tagum City
Tourists can hire tricycles to tour around the must-see places of the City. For at least Php 100 (~2.13 USD) per person, a "trayxi" (short for tricycle) tour can be arranged through the city's tourism office. The one-hour tour typically starts with a tour of the Rotary Park. It also includes dropping by the public market and other sites including the best public cemetery in Brgy La Filipina, the new City Hall, a 28-hectare Energy Park, the Banana Chips Processing Plant, and the New Christ the King Cathedral. The journey usually ends with a meditation at the Regina Rosary, where a huge statue of Mother Mary is built.
For information on how to get to Tagum City, click HERE.